On 13 September, Pace Gallery will present the first major exhibition of Jean Dubuffet's work at its gallery in London, made even more remarkable by the fact that 2017 marks the fiftieth year that Pace has represented Dubuffet, following his 1967 departure from his long-time dealer Pierre Matisse to join Arne Glimcher at the ripe old age of 26. Given that Pace was founded in 1960, this is one of the oldest relationships in the gallery's history and a testament to the lifelong friendships that comprise the gallery's storied history.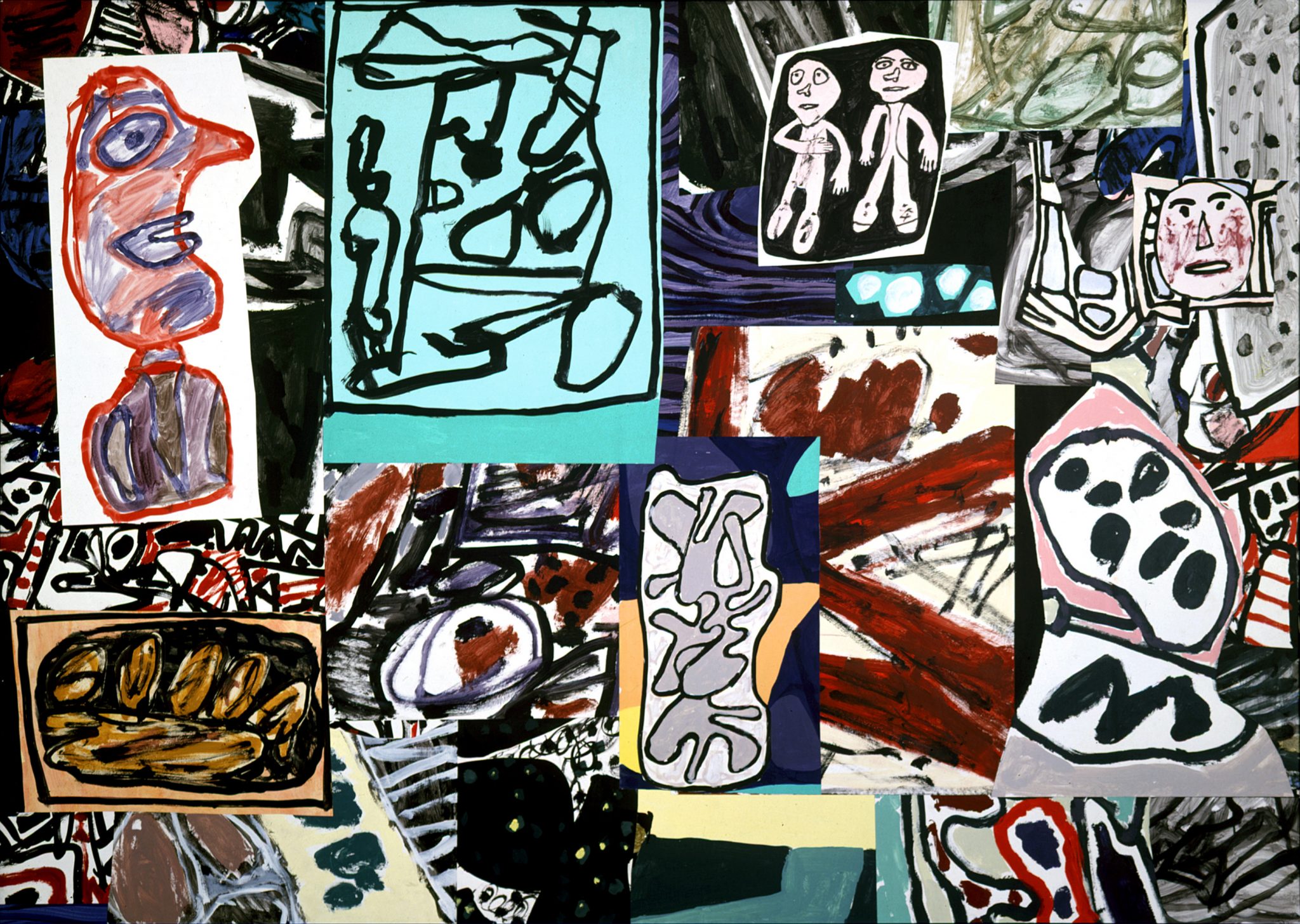 Collection of Fondation Dubuffet, Parisformat of photography: digital
Jean Dubuffet Les données de I'instant, September 8, 1977 acrylic on glued paper mounted on canvas sections) © ADAGP, Paris and DACS, London 2017
Organized by Arne Glimcher, the founder of Pace Gallery, Tamara Corm, Director of Pace London and co-curator, the seminal exhibition features eight monumental paintings on loan from important UK and European museum and foundation's collections, some of which are displayed publicly for the first time.




Made from an inventory of cut-out paintings and drawings – large and small, figurative and abstract, natural and architectural – each painting is a panoramic assemblage that brings together memories of sites and scenes from the artist's mind. Dubuffet titled the series after Frances Yates' book 'The Art of Memory', which presents the 'memory techniques' used by Cicero and Middle Ages' orators that enabled them to remember storehouses of knowledge before the invention of writing. For Dubuffet, the Théâtres de mémoire present "multiple recollections of places and scenes, which at any given moment, jostle in our memory." Dubuffet in the introduction to the Théâtres de mémoire, Catalogue des travaux, XXXII, Paris, Les Editions de minuit, 1982.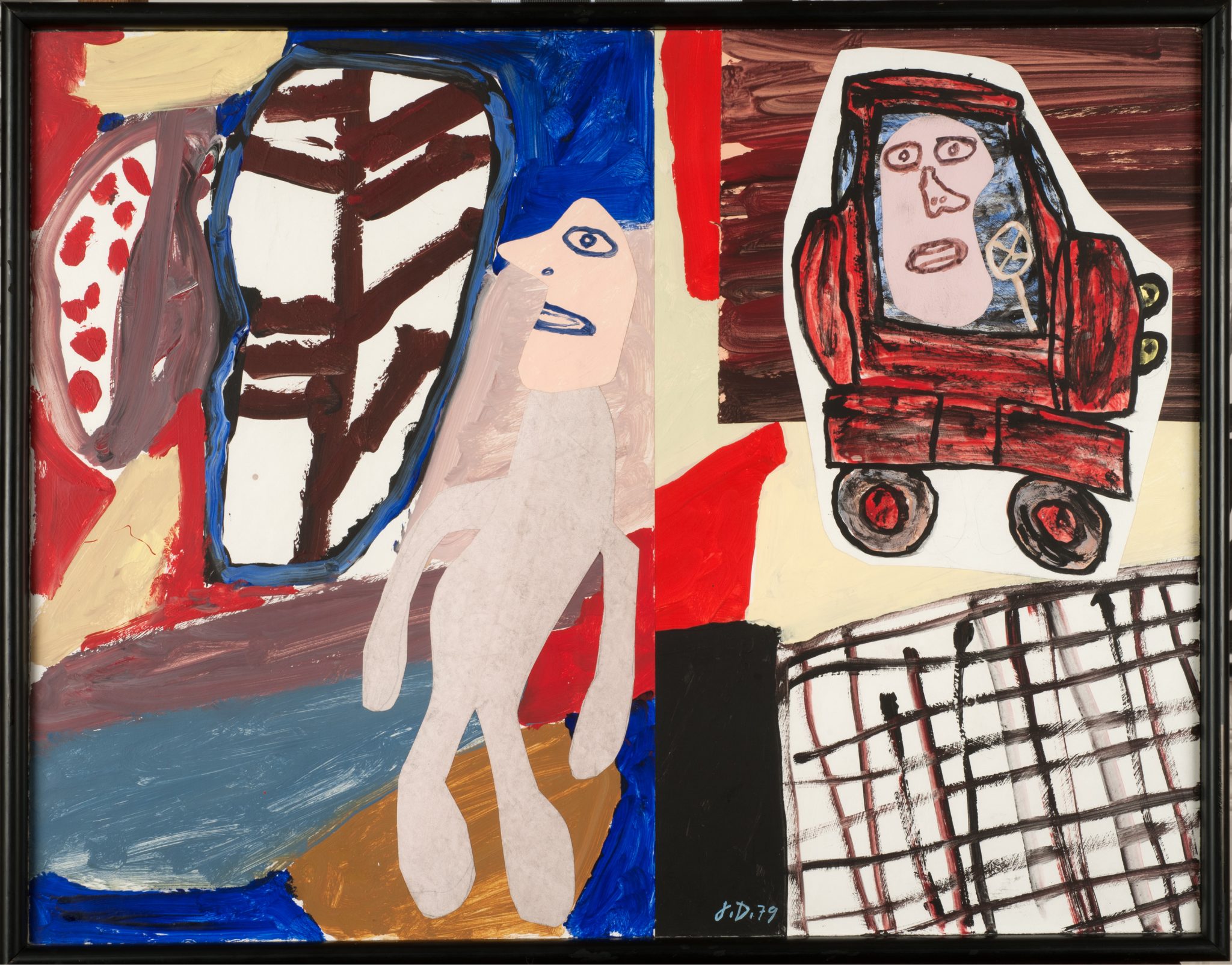 Jean Dubuffet Site avec auto, November 12, 1979 acrylic on canvas-backed paper (7 sections) © ADAGP, Paris and DACS, London 2017
The exhibition follows Pace's tradition of staging landmark exhibitions on the artist, including two shows of Théâtres de mémoire presented in 1977 and 1979 in New York. An illustrated catalogue featuring an introduction by Arne Glimcher and an essay by Dr. Kent Minturn will accompany the exhibition. In his essay, Minturn is concerned with Dubuffet's interest in memory and the significance of the Théâtres de mémoire works :
"They are the gateway to the artist's chief interests and obsessions that will dominate the last 10 years of his artistic production."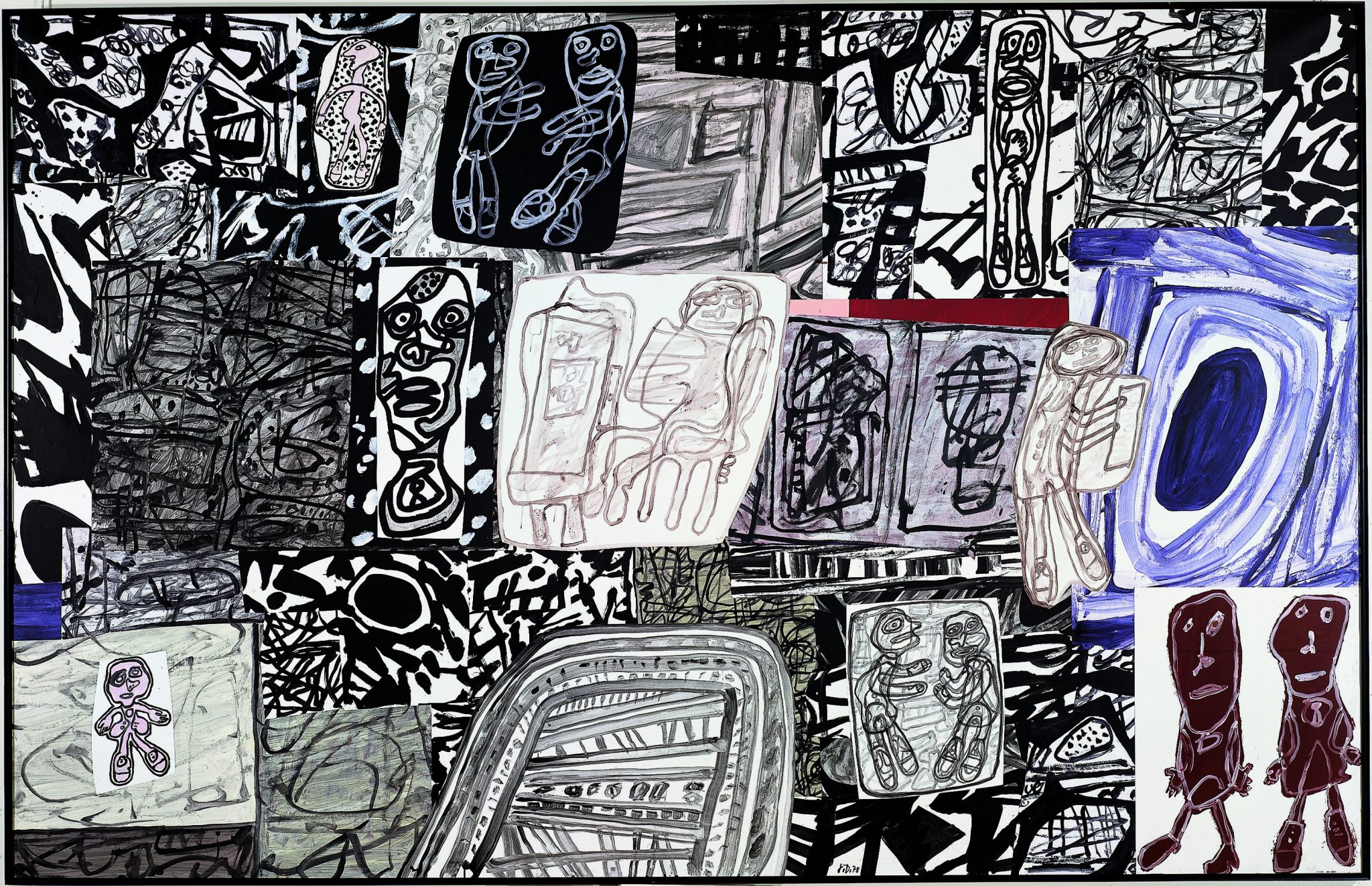 Jean Dubuffet Dramatisation, January 12, 1978 acrylic on glued paper mounted on canvas (42 sections) © ADAGP, Paris and DACS, London 2017
The Barbican will open the first large-scale exhibition in the UK of Jean-Michel Basquiat during the exhibition who is often credited as the protégé of Dubuffet. As Marc Glimcher, Pace President said:
"Basquiat used to come in every other month to see my father (Arne Glimcher, Founder of Pace) and see what Dubuffets had come in. He used to come in and study them. Any idea of making what he referred to as Art Brut, this is something that courses through half of the artists who came after him. He was such a huge influence. But in the market, with collectors, Dubuffet has always been still ahead of his time—until now."
Jean Dubuffet Théâtres de mémoire (1975 – 1979) 13 September – 21 October, 6 Burlington Gardens, London W1S 3ET Private view: Tuesday 12 September, 6 – 8 www.pacegallery.com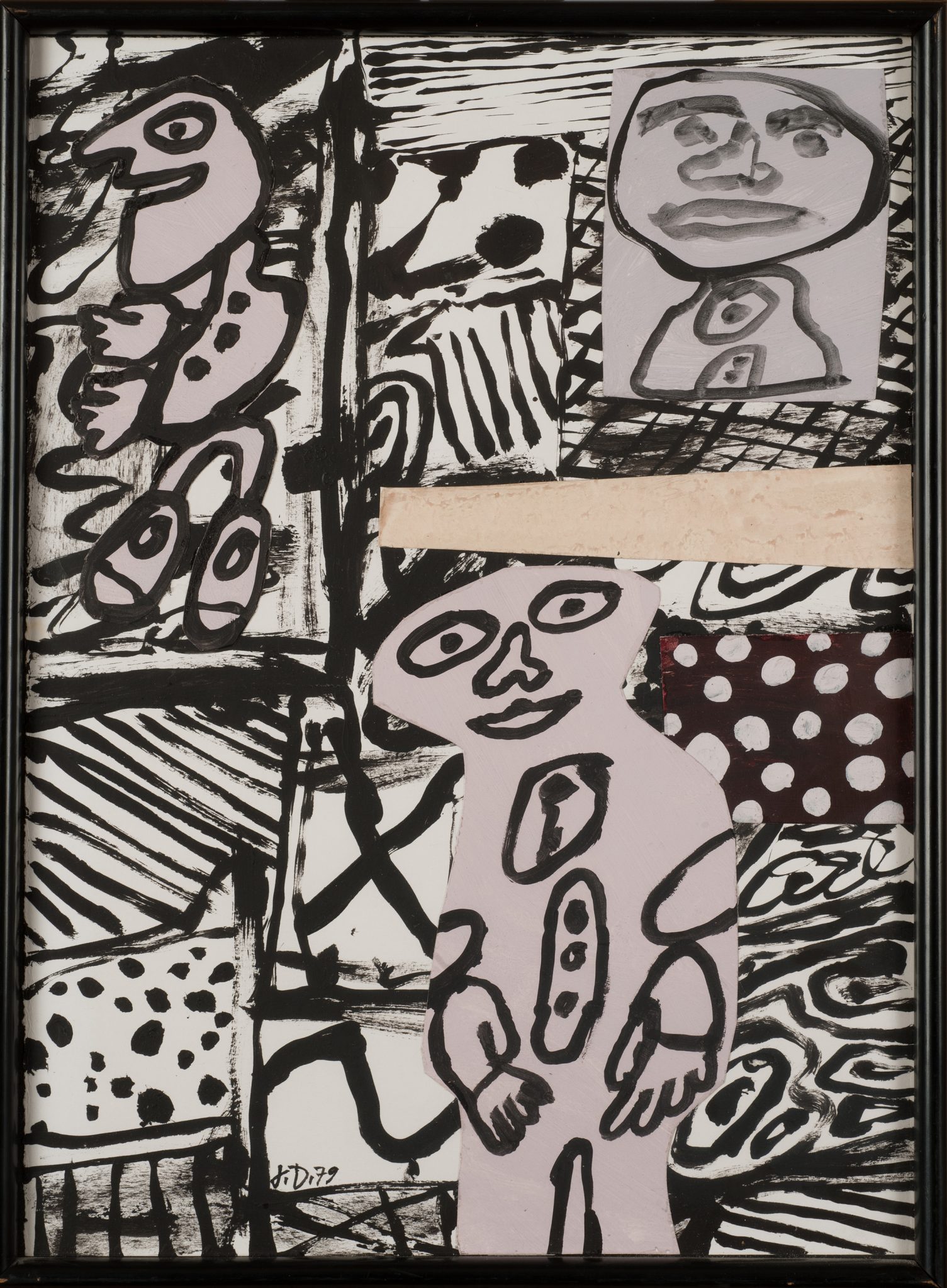 Jean Dubuffet Séquence XVIII, April 2, 1979 acrylic on paper (5 sections) © ADAGP, Paris and DACS, London 2017
About The Artist
Jean Dubuffet (b. 1901, Le Havre, France; d. 1985, Paris) began painting at the age of seventeen and studied briefly at the Académie Julian, Paris. After seven years, he abandoned painting and became a wine merchant. It was not until 1942 that he began the work which has distinguished him as an outstanding innovator in postwar European painting.
Dubuffet's interest in art brut, the art of the institutionalized and the untrained, whether a paleolithic cave artist or the writer of contemporary graffiti, led him to emulate this directly expressive and untutored style in his own work. His paintings from the early forties in brightly colored oils were soon followed by works in which he employed such unorthodox materials as cement, plaster, tar, and asphalt—scraped, carved and cut and drawn upon with a rudimentary, spontaneous line. Dubuffet's oeuvre was propelled by a constant evolution of techniques, seeking to dislocate site, space, and established continuities.
In 1966 he received three independent retrospectives at museums including the Tate Gallery, London; Stedelijk Museum, Amsterdam; and Museum of Fine Arts, Dallas, which travelled to the Walker Art Center, Minneapolis. Jean Dubuffet has been represented by Pace since 1967.
Categories
Tags