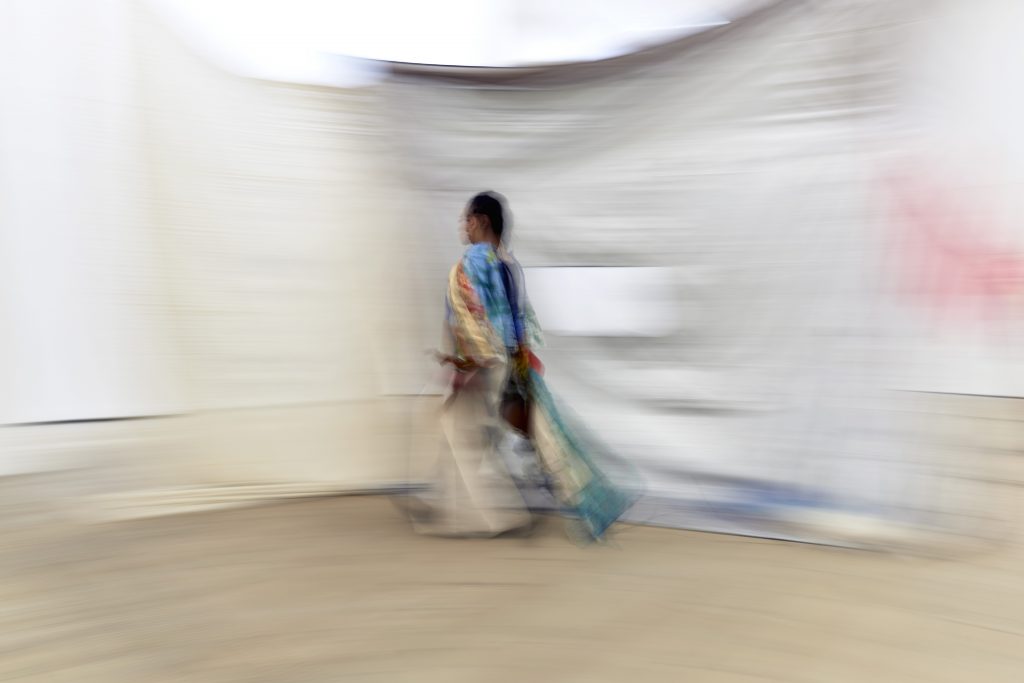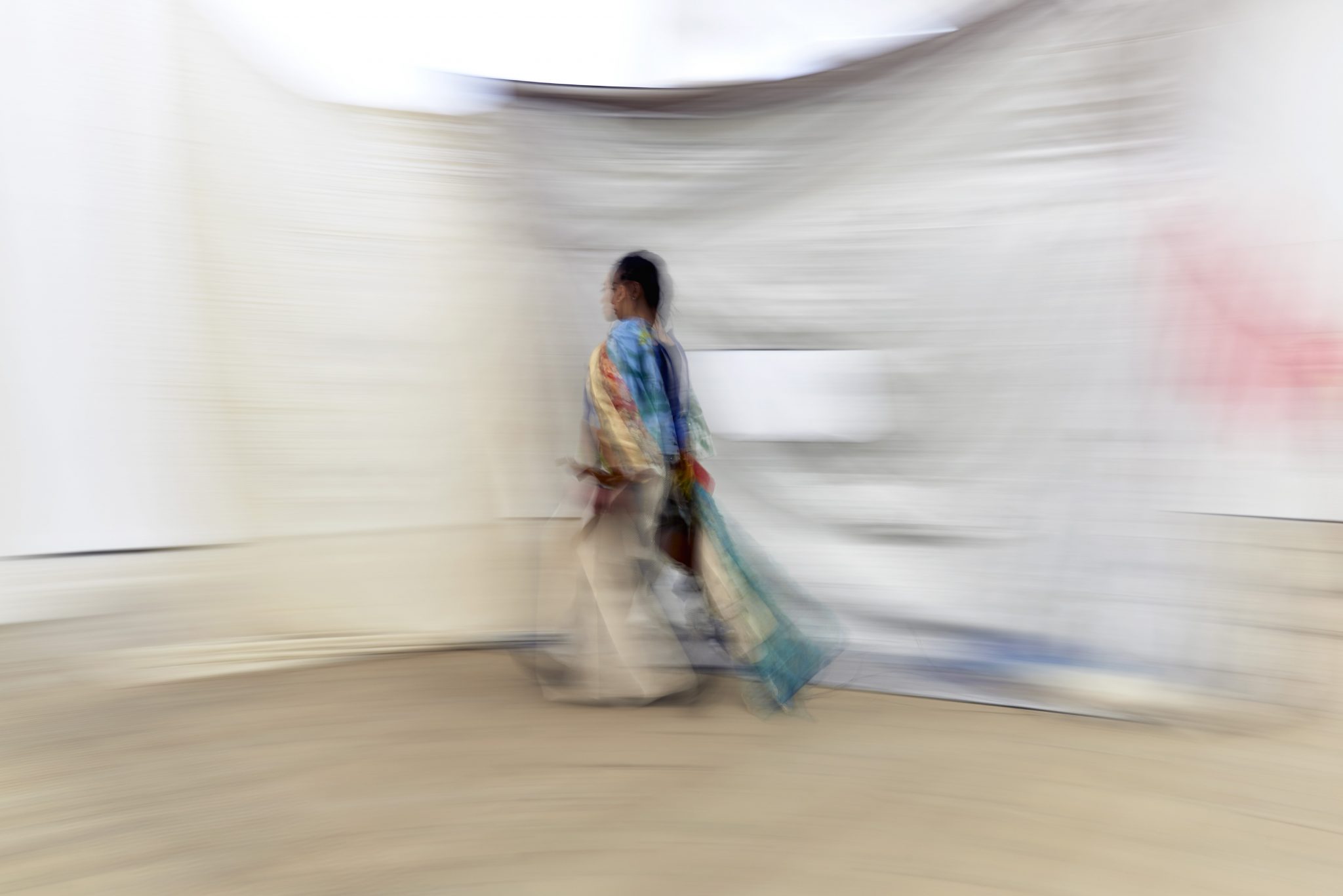 The BALTIC Artists Award is different to most others – there isn't a winner! All the chosen shortlist get the same cash £30k and a 13 week ! exhibition at BALTIC.
How it works is that 4 celebrated international contemporary artists choose an emerging artist they think is cool (strongly believe in). Monica Bonvicini, Mike Nelson, Pedro Cabrita Reis, and Lorna Simpson – where the judges for the firsts year. So  The BALTIC Artists Award is the first worldwide art award to be judged solely by artists.
One of the fun things to do for the award is to guess which celebrated international contemporary artist chose which emerging artist. Its interesting to see how many of them choose work 'they strongly believe in' that looks a bit like their work. I suppose thats kinda obvious  which artist produces work they don't strongly believe in? We guessed three out of the four.
So onto the show itself : The idea is that there are no winners and  all four emerging artists get the same budget and opportunity  to produce/show  great work, but for us there where two clear winners, we really liked the work of  Eric N. Mack and Toni Schmalz.
Eric N Mack's various arrangements are fun and cool: tent covers, paint-soiled and patterned fabric, clothing, clothes rails, street style brands, Nike etc,  a large garden parasol, chains, an aluminium stepladder, and a cowboy hat.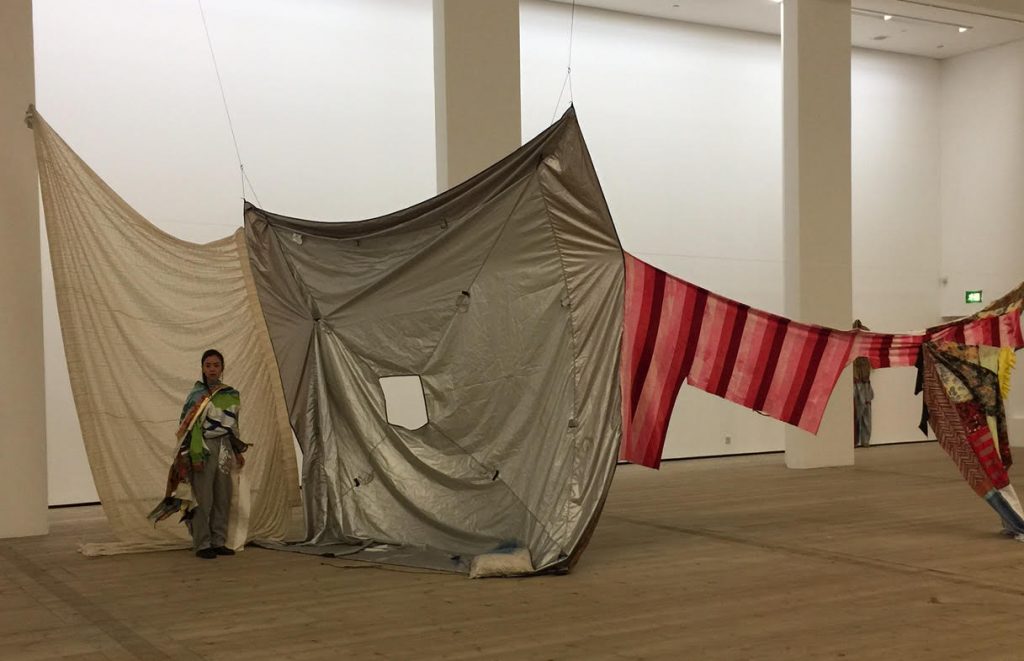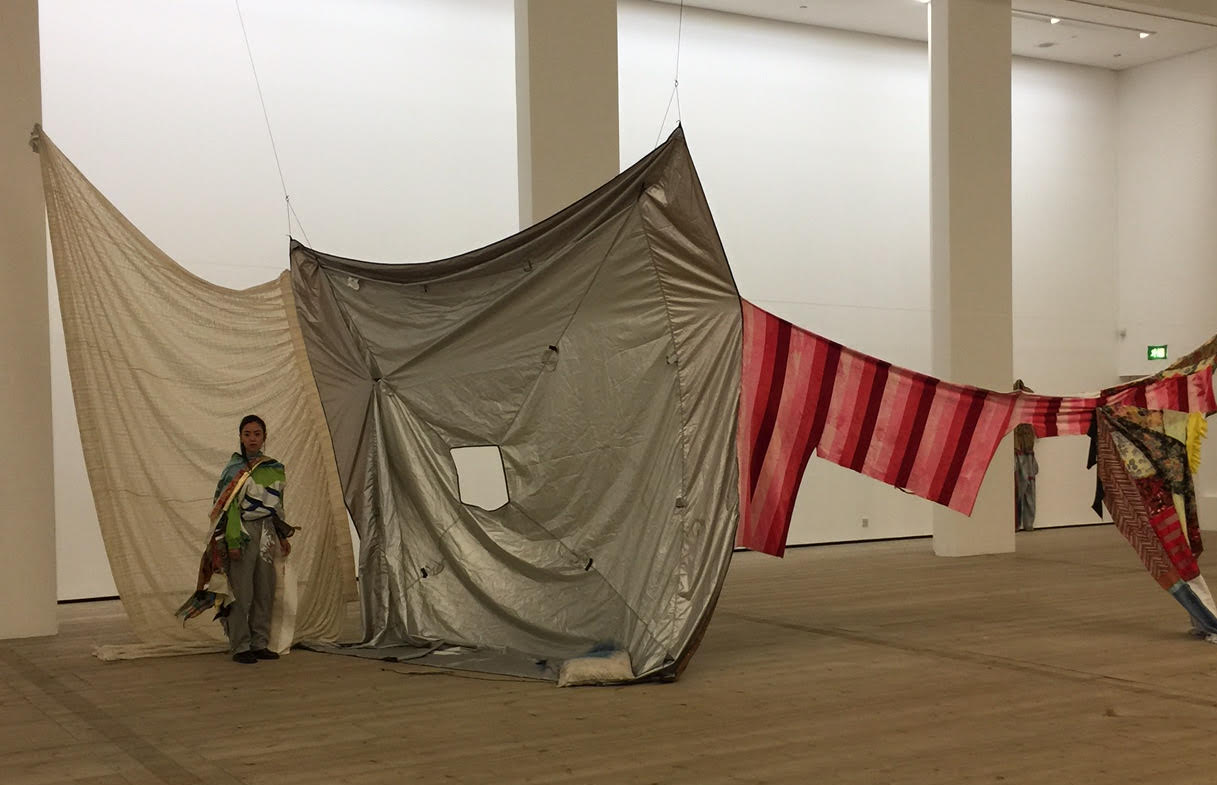 A live model, draped in one of Mack's artworks wanders between Mack's sculptures at once being an intervention but also a connection between the sculptures. I think of fashion collaborations, think Lux Leisure wear, Fashion shows, I think Mack represents the blurring of disciplines/ influenced as much by instagram, cut and paste, by by street life and the materials and textures of the everyday urban life. Colombia-born Mack lives in New York.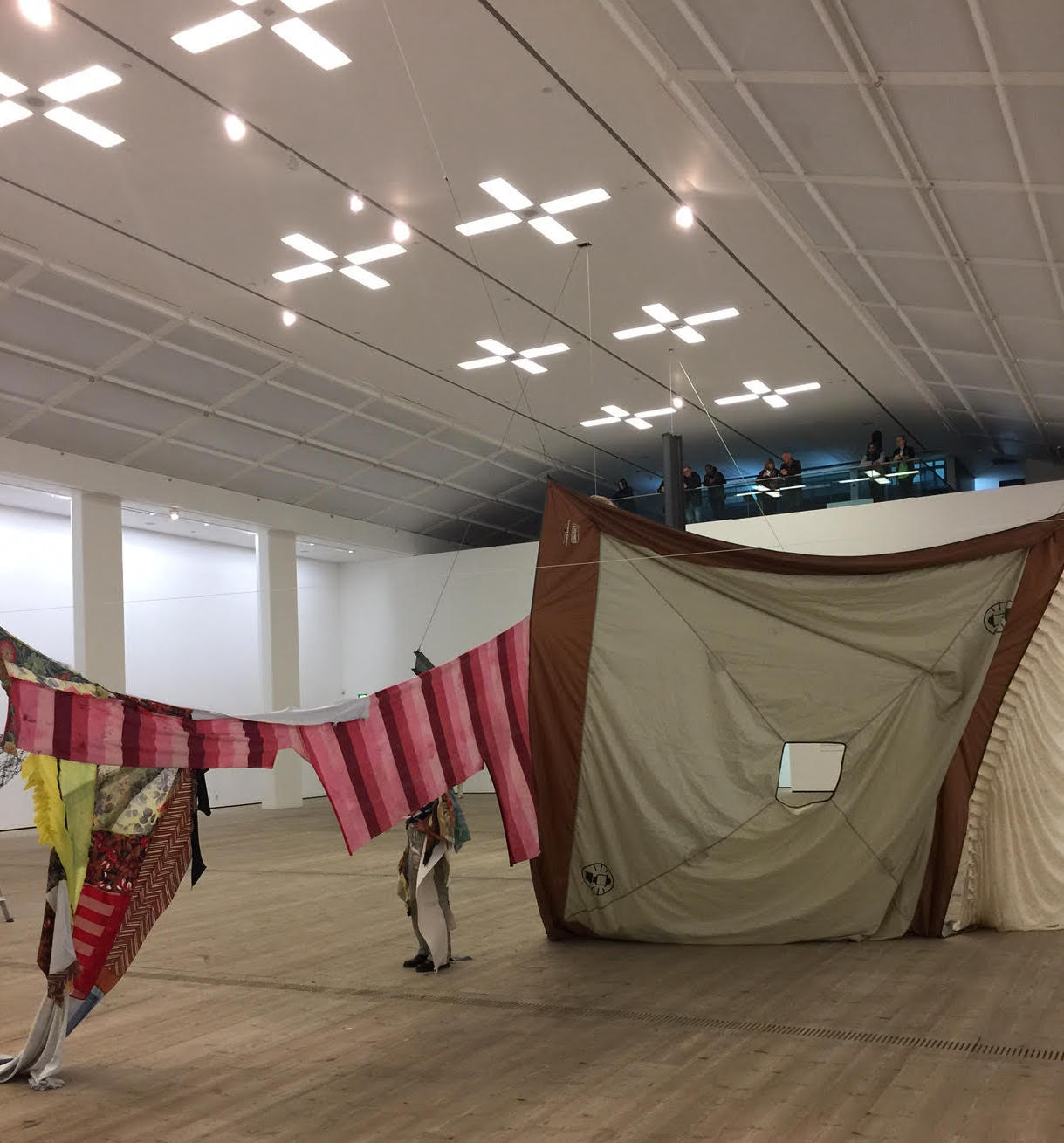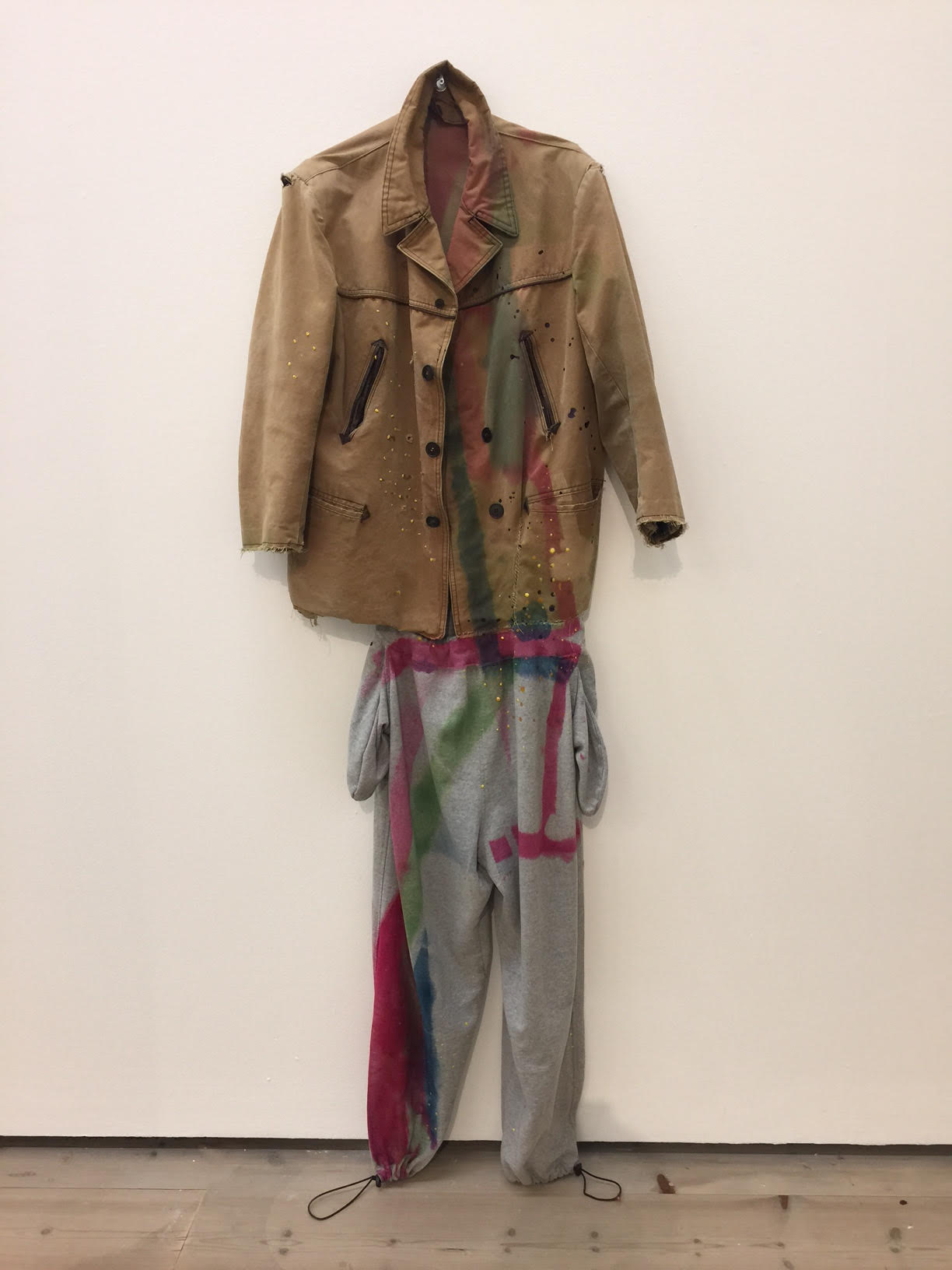 Toni Schmale's  objects are mostly black, slightly sinister and threatening, and cousins to industrial presses, gym equipment (she is a former athlete), and the hardware you might find in a well-equipped  upmarket gym that Patrick Bateman might frequent. There's also something fetishistic in her list of materials: "sandblasted, black-finished, oiled steel", "stainless steel, polished, tempered on 170 degree brass". She even dresses like a super slick shiny mechanic all shinny grey and bluey black.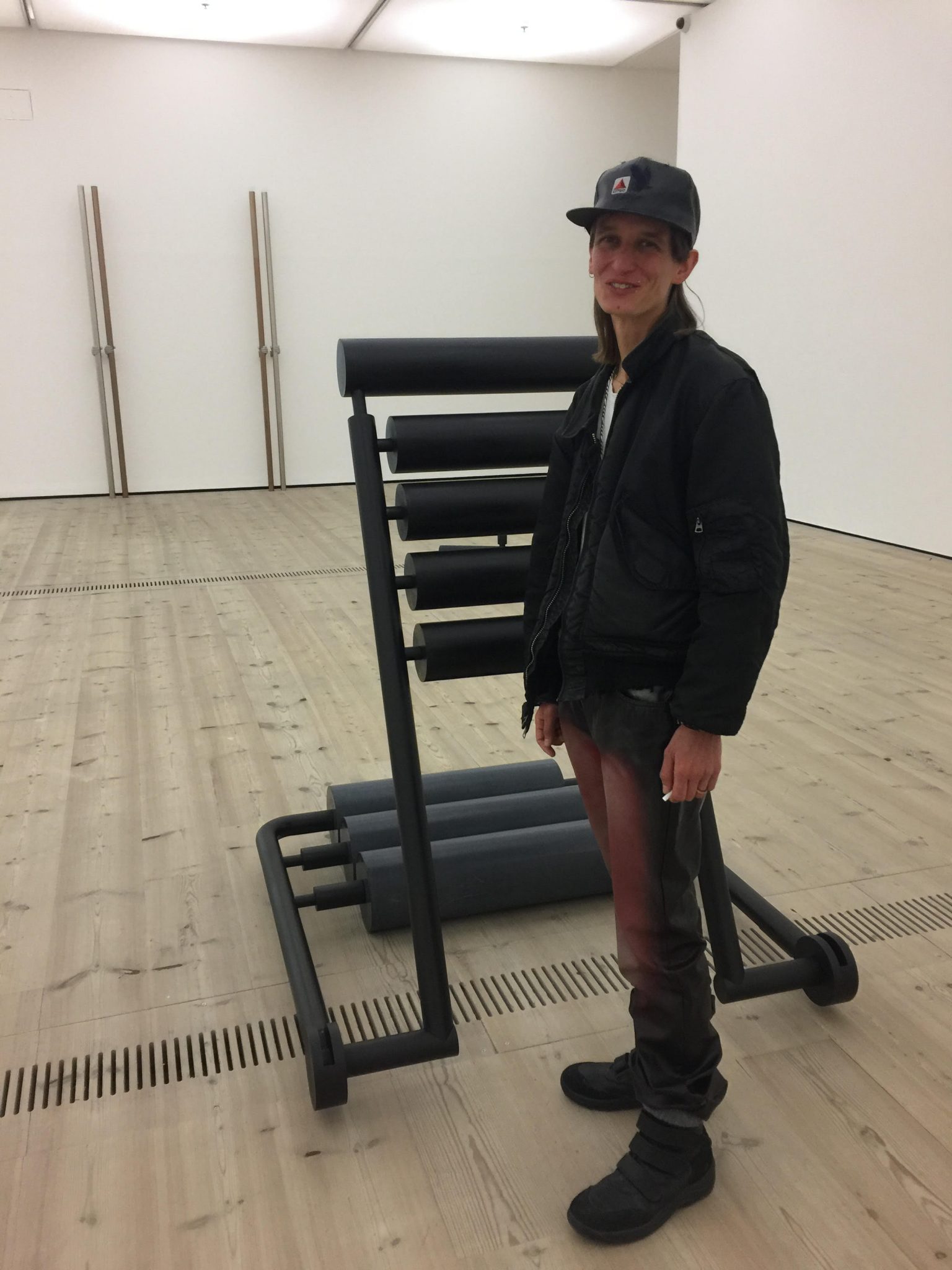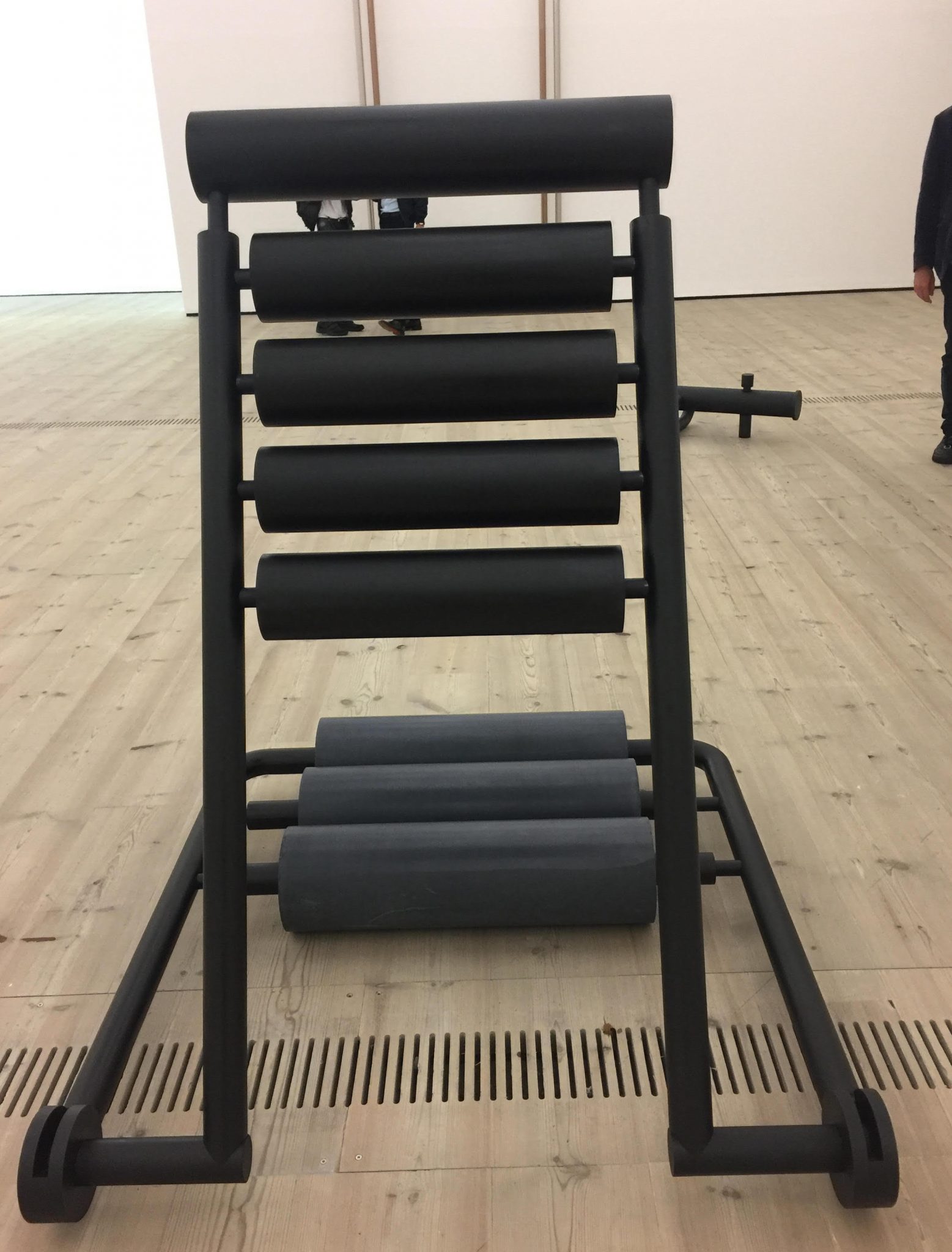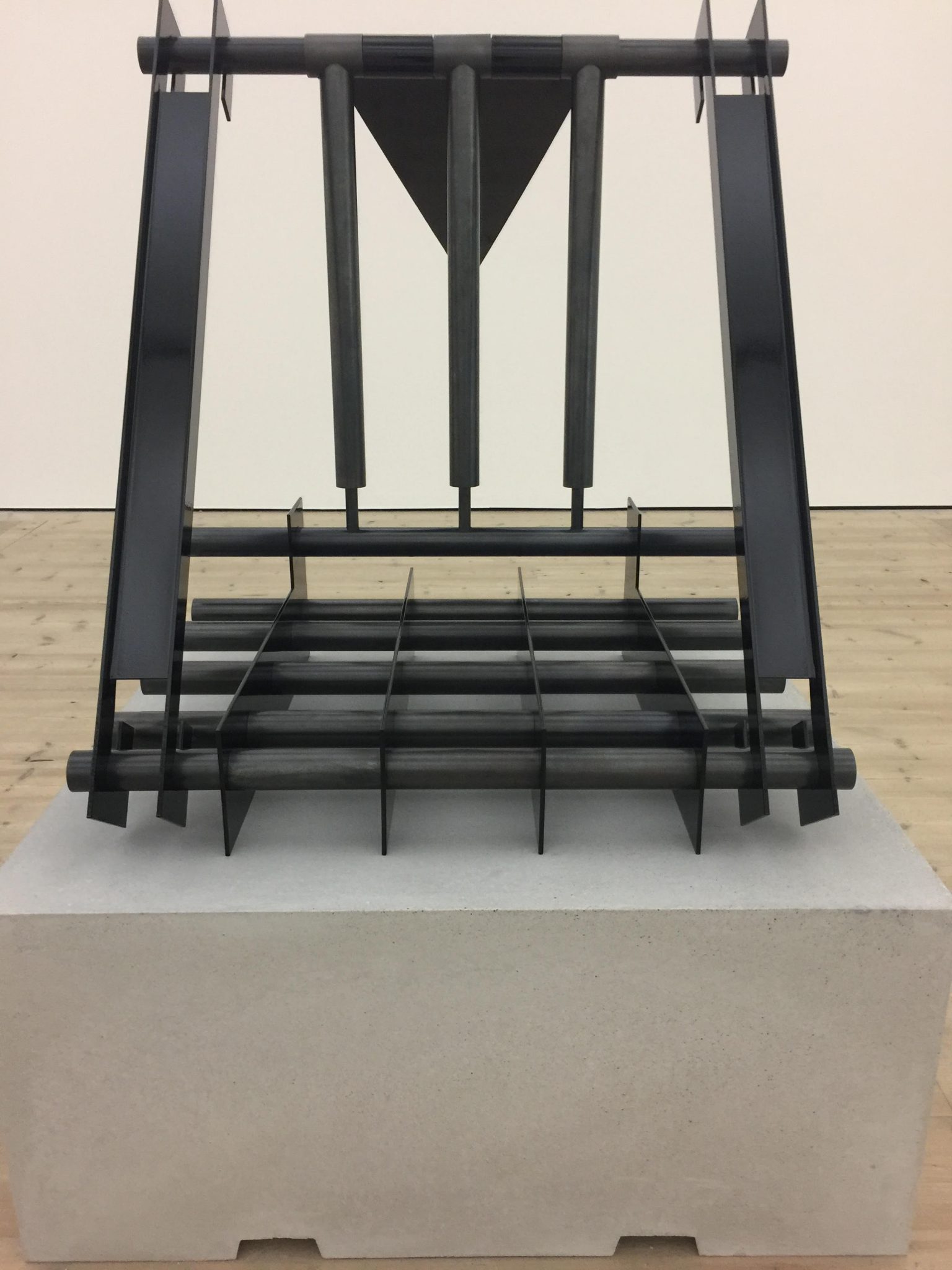 BALTIC Artists' Award 2017 www.balticmill.com
Jose Dávila / Eric N. Mack / Toni Schmale / Shen Xin
30 June – 1 October 2017
Categories
Tags