Art critic Tabish Khan brings you the top art exhibitions to visit this week. Each one comes with a concise review to help you decide whether it's for you. All are closing soon and it's been expanded to six exhibitions, because there are so many closing: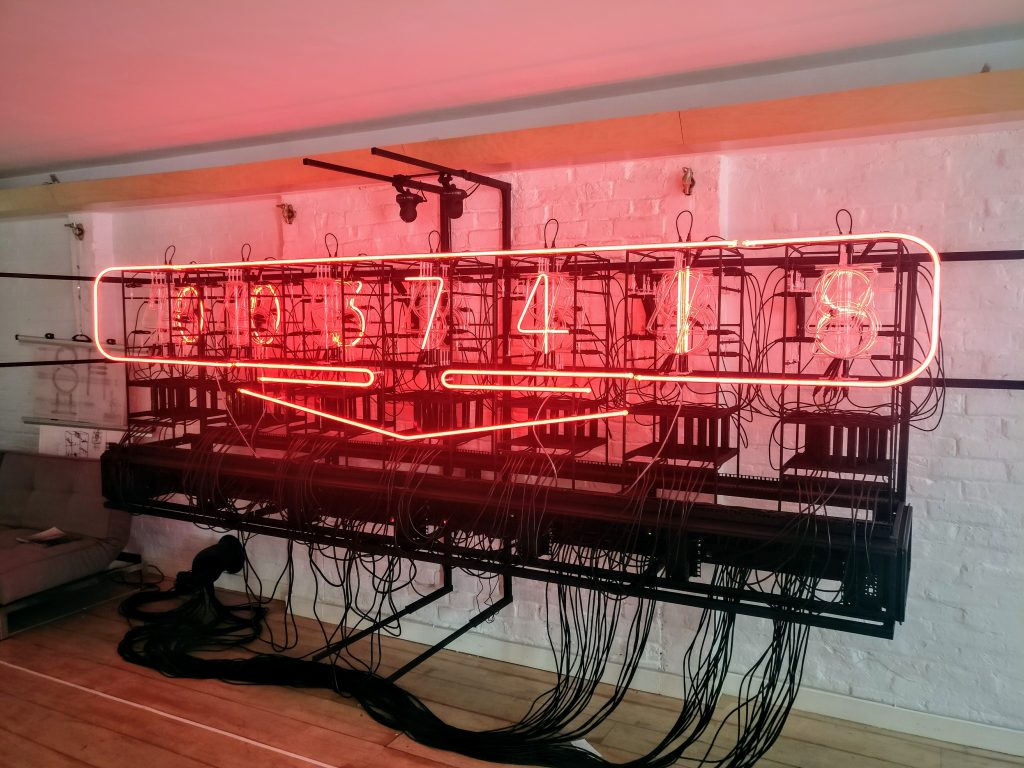 Controlled Realities @ Anise Gallery
We like Anise gallery for not simply treating Virtual Reality as a gimmick, but having it integral to each show. In this one you can voyage inside one of the smaller sculptures on display. Plus there's an interactive artwork that reacts with social media. A great blend of art and tech. Until 22 July.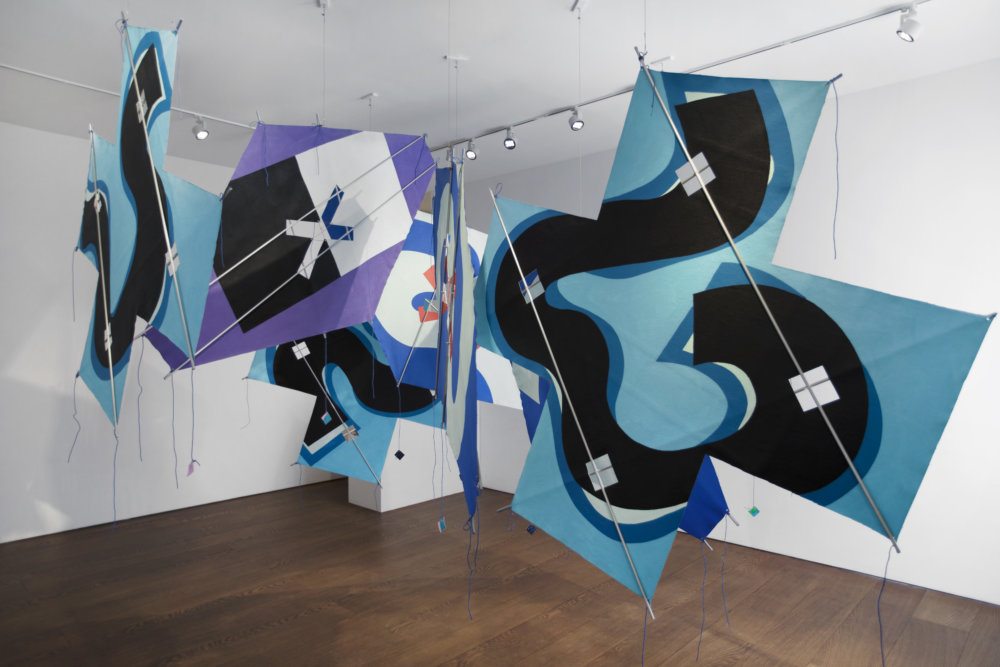 Richard Smith @ Flowers, Cork st
This exhibition brings together five decades of abstract painter Richard Smith's work. The central installation looks like a series of kites painted, thus making abstract painting much more immersive than it could be placed on walls. Until 15 July.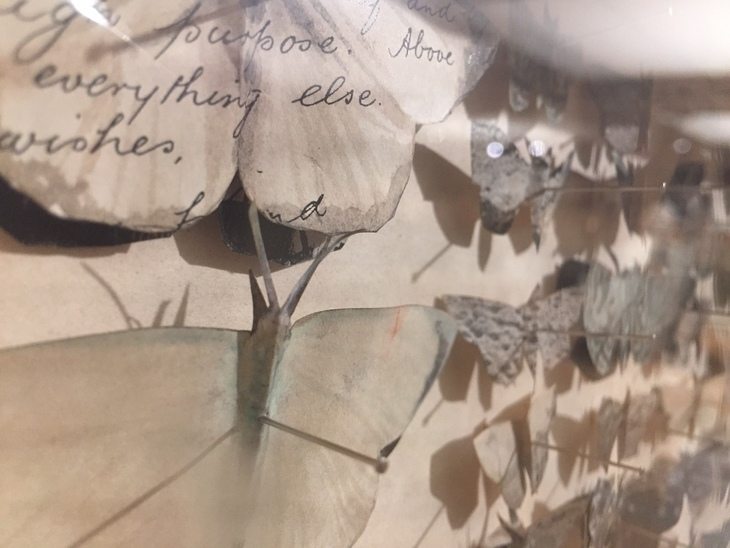 Echoes across the century @ Guildhall Art Gallery
A trench-like installation adds to the immersive feel of an exhibition all about the First World War. Heritage and memory are explored through objects, as well as the creations of students as to what the war means for them 100 years on. Until 15 July.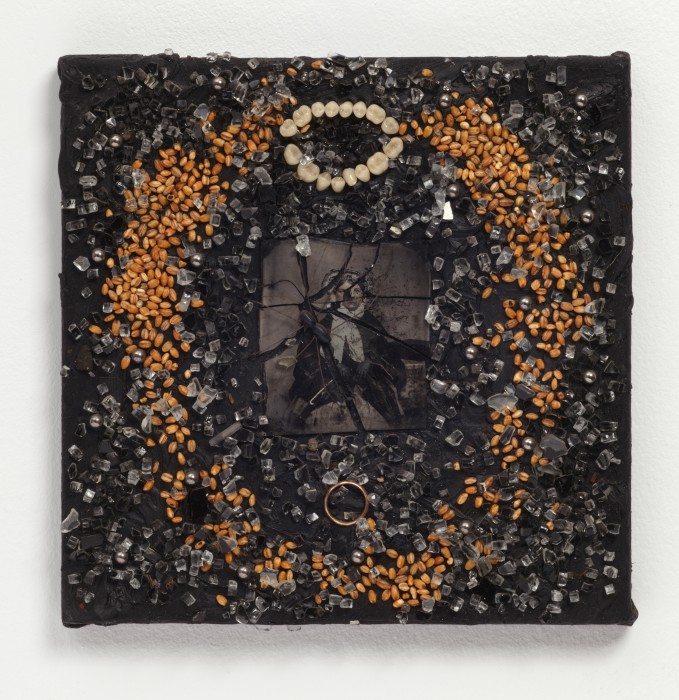 Derek Jarman: The Last of England @ Wilkinson
Black assemblages made of items such as teeth, a wedding band and other personal ephemera go into these autobiographical works that look back at his life including Jarman's battle with HIV. These are deeply absorbing and intimate works. Until 16 July.
Sculpture and Shadow @ Gagosian, King's Cross
A complement to the Tate Modern blockbuster is a selection of Giacometti's spindly sculptures, plus photographs of these works by Peter Lindbergh. Until 22 July.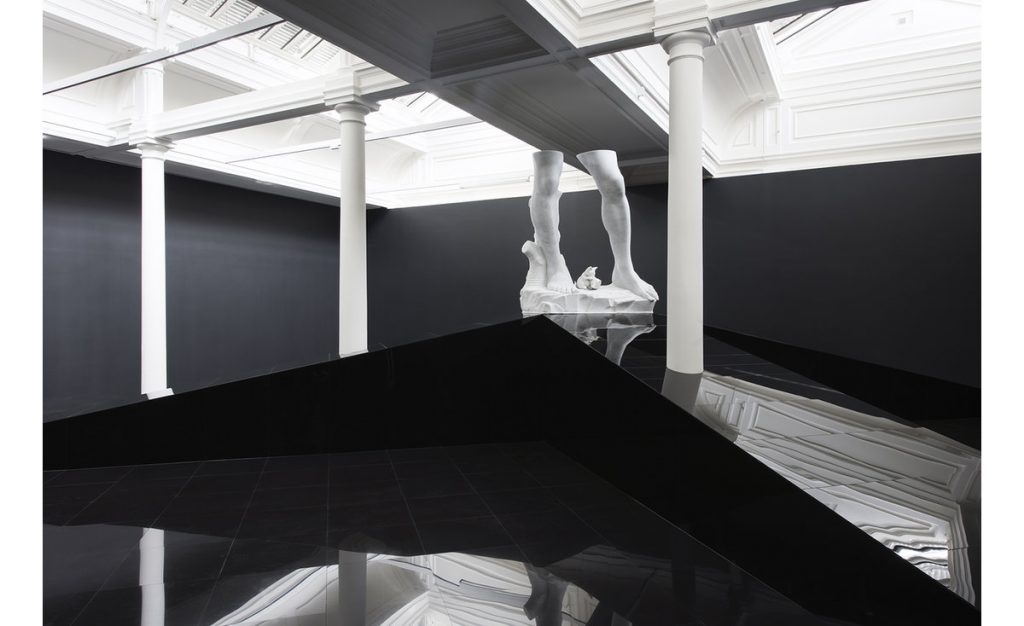 Adrian Villar Rojas @ Marian Goodman Gallery
A replica of the legs of Michelangelo's David. And what's that between his legs but two smooching kittens. All on a polished black plinth on top of reflective flooring. It looks ultra chic. Until 21 July.
All image courtesy and copyright respective galleries and artists. Gagosian image: © Peter Lindbergh © Succession Alberto Giacometti (Fondation Giacometti +ADAGP) Paris 2017 Courtesy Gagosian
Categories
Tags