This year its all about the Tech at Photo London. Below we count down the top ten uses of technology within exhibits at Photo London 2017.
Firstly within the Public Programme we have two great exhibitions:
Taryn Simon. America, 6/21/2013, 8:18 PM (Eastern Standard Time), Image Atlas, 2012. Website view, dimensions variable
1 Photo London 2017 Master of Photography Taryn Simon presents  Image Atlas, a work created in collaboration with programmer Aaron Swartz, which investigates cultural differences and similarities by indexing top image results for given search terms across local engines throughout the world. Photo London will also highlight Simon's unique commitment to bookmaking as part of her artistic practice, with a display of Simon's books — spanning from The Innocents, 2002, through to Paperwork and The Will of Capital, 2016.
Simon will  also be in conversation with James Lingwood, Co-Director of Artangel, during the Fair's Talks Programme more info here.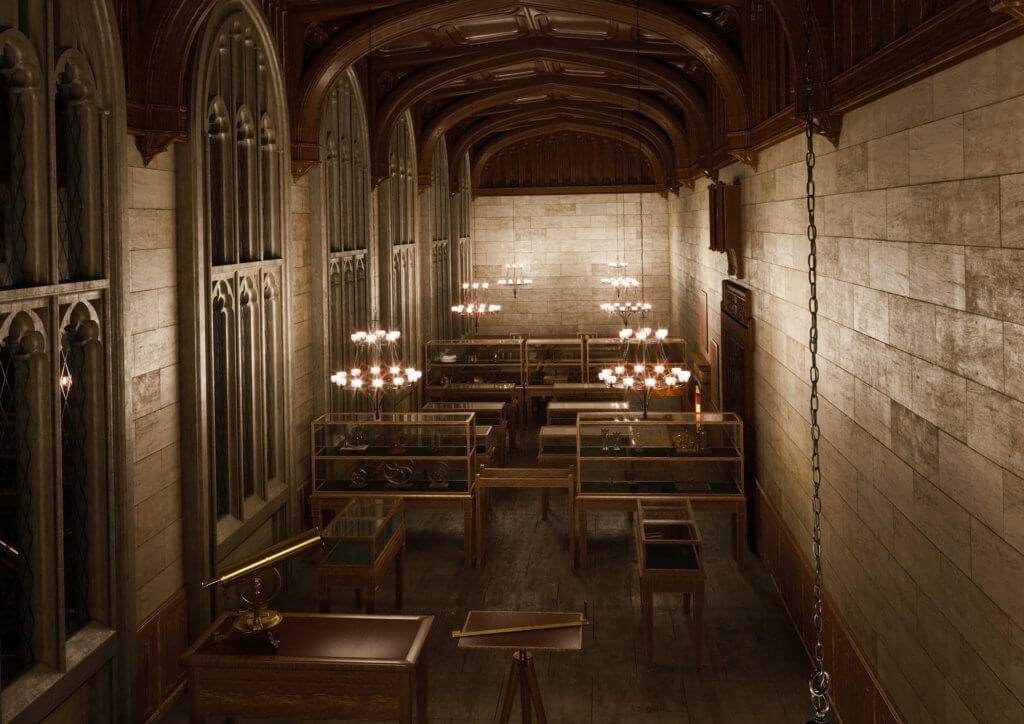 Photo London and Somerset House, in collaboration with Blain|Southern Gallery, presents Thresholds, a new virtual reality (VR) artwork by internationally acclaimed artist Mat Collishaw.
2 The we have Mat Collishaw who presents Thresholds, a new virtual reality (VR) artwork. Using the latest VR technology, Collishaw will restage Fox Talbot's pioneering 1839 exhibition of photography. With the aid of Collishaw's careful digital reconstructions, this immersive experience will enable visitors to travel back in time to the moment when British scientist William Henry Fox Talbot first presented his photographic prints to the public in Birmingham. Fox Talbot's 1839 exhibition was the first major public exhibition of photographs, showcasing what was then the newest and most innovative of technologies in image creation. Collishaw aims to inspire a similar sense of wonderment for a present-day audience using VR, the most cutting-edge visual technology available today.
Six visitors will be allowed in the exhibition at a time. Tickets for Mat Collishaw's Thresholds must be booked separately and can be purchased here . Collishaw will also feature in the Fair's Talks Programme,
But also in the gallery section many of the exhibitors are also using technology to enhance the display of photography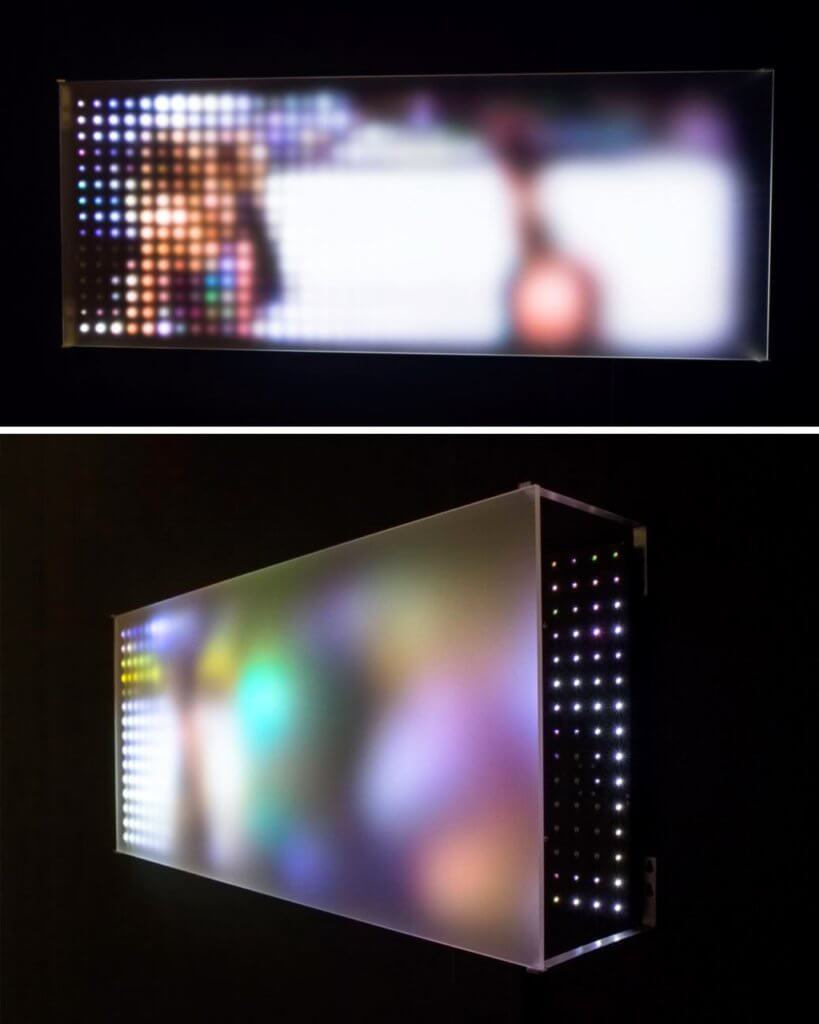 JIM CAMPBELL Slur 2015 Custom electronics, LEDs, treated Plexiglas
3 At Bryce Wolkowitz  Yorgo Alexopoulos and Jim Campbell are using LED and digital animation installations
KIRA LESKINEN 2016 Scenography Pigment print, Diasec, framed © Kira Leskinen, courtesy Gallery Taik Persons
4  Gallery Taik Persons  Kira Leskinen uses digital scanning to create her works for Scenography.

JASON SHULMAN Le Voyage dans la Lune (1902) 2016 Photographs of Films
5  Cob Gallery's Jason Shulman has superimposed entire films into one image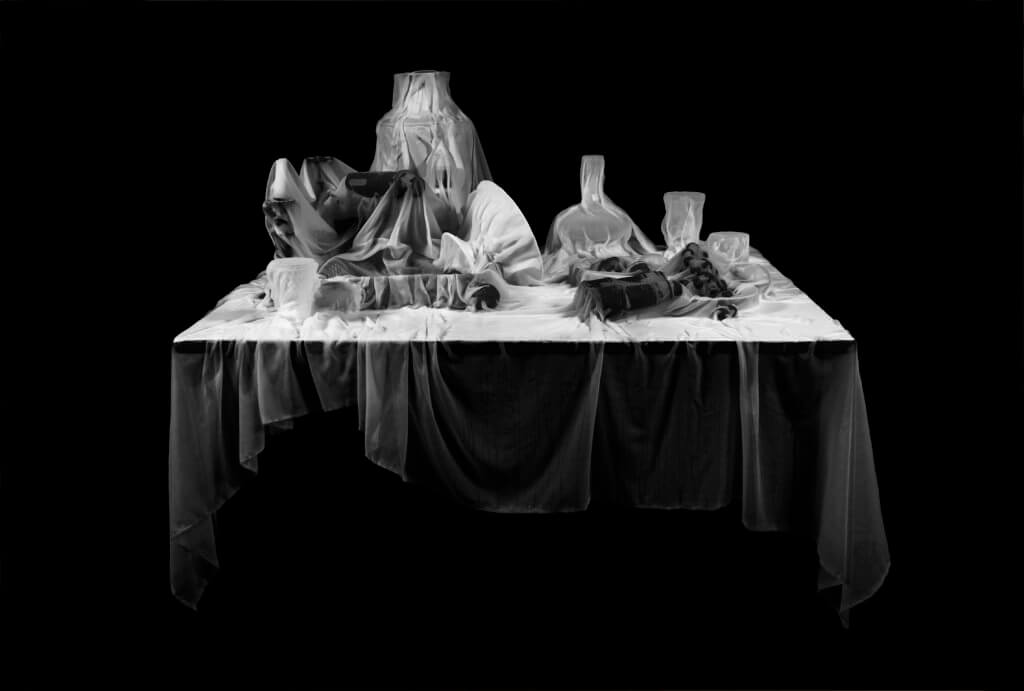 MAMI KOSEMURA Drape
6 Dillon+Lee's Aydin Büyükta? and Mami Kosemura  use unusual techniques including digital and video *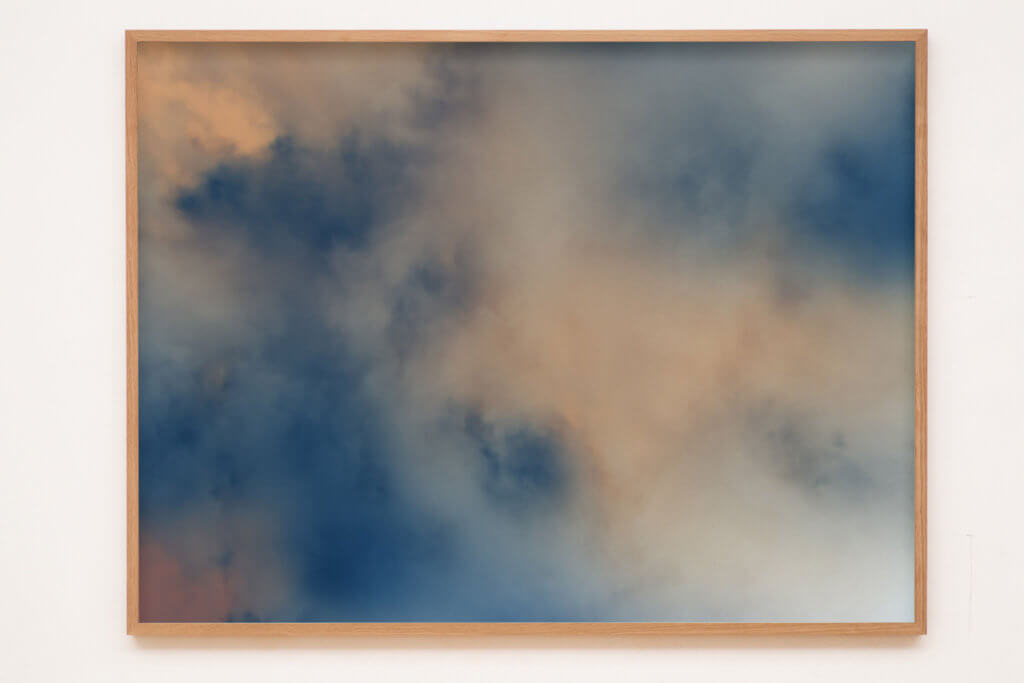 ADRIAN SAUER 11.02.2014a 2015 Farbe&Form digital C-Print the artist and Klemm's, Berlin
7 Klemm's has Adrian Sauer who analyses contemporary approaches to photography through digital technology, mathematics and semantics.

ALIX MARIE Jupiter (profile) 2016 160 x 89 cm © Alix Marie – Courtesy of MATÈRIA
8  Materia's Alix Marie presents X-rays of Greco-Roman statues

THIBAULT BRUNET Untitled 13 2016 Territoires circonscrits 150 x 100 cm Inkjet print on Harman Hahnemühle paper Thibault Brunet
9  Heizer Reszler's Thibault Brunet uses photography as the foundation for his 3D renderings and digital reconstructions. * Winner of the Photo London John Kobal Residency Award 2016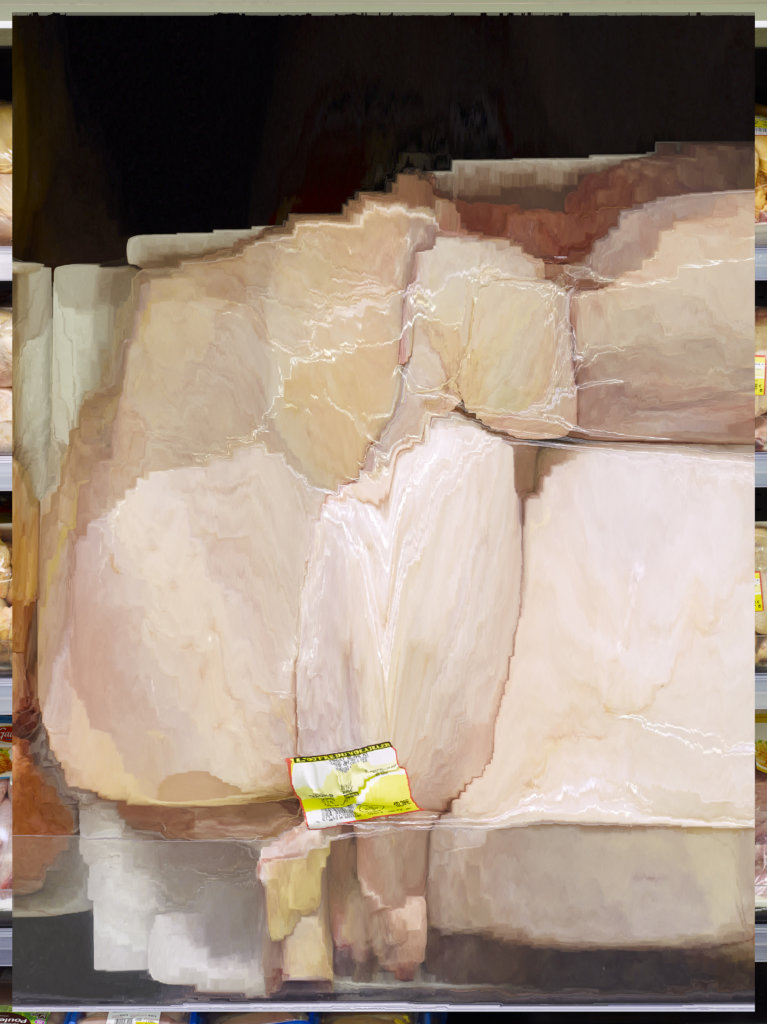 Mathieu Bernard-Reymond Tranformation 19 2016Transform: Hyper Pigment print on archival paper
10 Finally Mathieu Bernard-Reymond's Transform work also at Heizer Reseller uses algorithms to manipulate images.
Photo London 2017 takes place at Somerset House, London, from Thursday 18 May to Sunday 21 May
photolondon.org/
Categories
Tags
Related Posts
Trending Articles