As global photographers and leading galleries descend on Somerset House in celebration of Photo London, FAD picks 5 photography exhibitions not to be missed this week:
1 grass, peony, bum: Maisie Cousins T. J. Boulting Gallery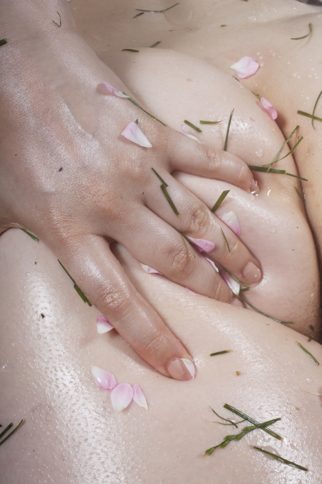 T. J Boulting Gallery is presenting the first solo show of artist Maisie Cousins, inspired by the fluidity of sex, gender and femininity, exploring them in a "positive and open way". This exhibition is a result of several year's work, and sees Cousin's working with curator Mia Pfeifer and celebrity perfurmer Azzi Glasser to provide an intense, overall sensory experience. Maisie will also be showing work at Boulting's booth in Photo London.
17 May – 24 Jun www.tjboulting.com
2 Icons of Time: Memories of the Tsunami that Struck Japan. A photographic exhibition by Tomohiro Muda

5.29.2012 Ishinomaki, Miyagi © 2017 Tomohiro Muda, by courtesy of the artist
The recently refurbished Grade II-listed Fitzrovia Chapel, which formerly was used by the old Middlesex Hospital and now nestles within the gleaming Fitzroy Place development, is hosting a Photo London satellite event with Japanese photographer Tomohiro Muda. Entitled Icons of Time – Memories of the Tsunami that Struck Japan, the exhibition is presented by the Horiuchi Foundation and commemorates six years since Japan's devastating earthquake and tsunami. Muda's photographic record of artefacts left behind in the wake of the tsunami, from children's toys to LP records and clothes, poignantly capture how the abandoned debris represent much more than just trash. Says Muda, 'each item belonged to someone and suggests the presence of someone who is no longer present…these fragments tell stories of a post-tsunami landscape and allows us to image the activity in these areas before the tsunami.'
Fitzrovia Chapel 17 – 21 May www.horiuchifoundation.com
3 Syria: Conflict Explored
2011 not only saw the devastating Japenese natural disaster, but also the beginning of the ongoing conflict in Syria: whose atrocities are still continuing today. Syria: Conflict Explored provides a balanced and objective introduction to the conflict through displaying films and photographs among collections of objects. Russian documentary photographer Sergey Ponomarev is exhibiting more than 60 photographs detailing life under Assad between 2013-14 and The Exodus, capturing the determination, endurance and suffering of Syrian people who sought asylum in Europe in 2015-16.
Imperial War Museum 27 April – 3 September www.iwm.org.uk
4 Untethered: Siân Davey & Joseph Szabo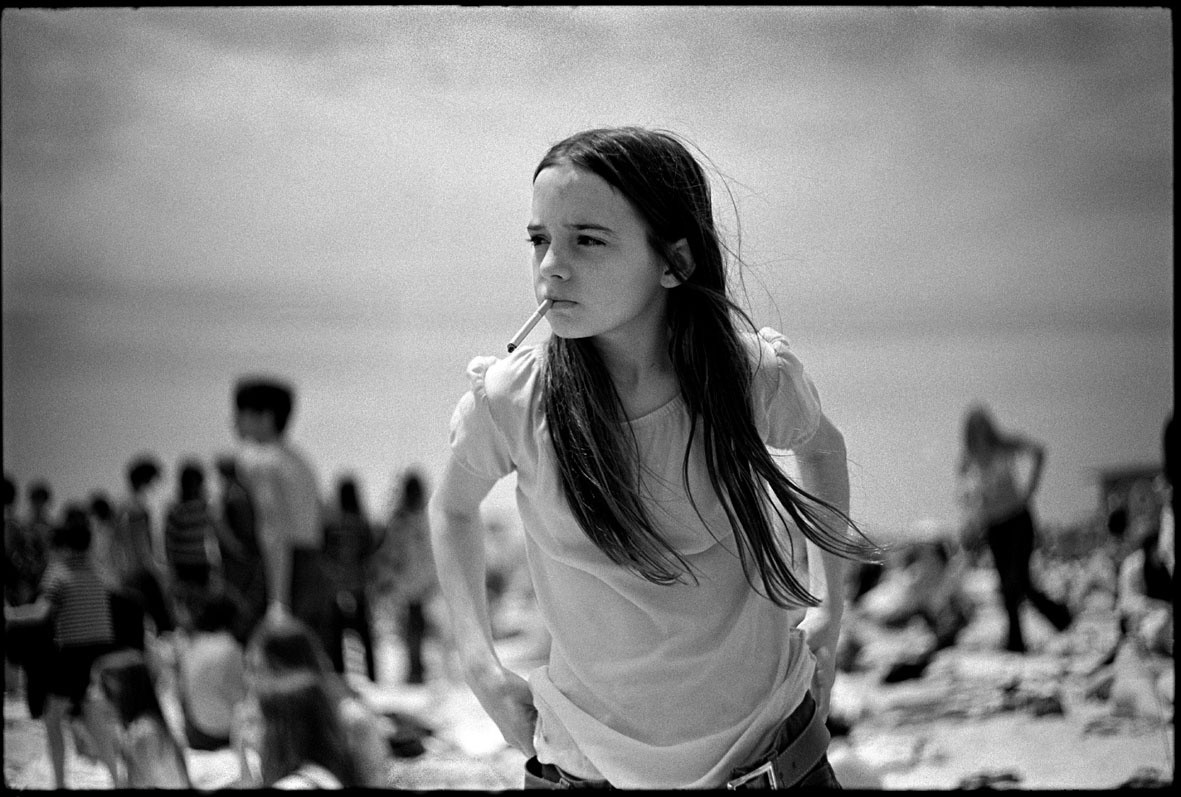 Joseph Szabo, Priscilla, 1969, © Joseph Szabo, Priscilla, 1969
At the Michael Hoppen Gallery, Joe Szabo and Siân Davey's candid portraiture and social documentary complement each other impeccably, combining Szabo's Teenage series from the 1970s with Davey's Martha series, a collaboration between her and her teenage step-daughter. Made nearly 15 years apart, the themes of vulnerability, beauty and courage of adolescence give this exhibition a calm intrigue and universality, presenting us with intimate accounts of a tumultuous point in their subject's lives.
Michael Hoppen Gallery 6 April – 20 May www.michaelhoppengallery.com
5 Peckham 24
If the chaos of central London proves too much towards the end of the festival's weekend, then head to Peckham for Peckham 24, a 24 hour photography festival taking place in SE15. Using a variety of locations ranging from Safehouse 1, a derelict house on Copeland Road to the hair salon and gallery DKUK, Peckham's answer to Photo London celebrates a wealth of local photographers, hosting workshops and exhibitions across the town. Exhibiting both group collborations and solo projects, this promises to be a refreshing look on contemporary photography in an ever-changing neighbourhood.
COPELAND PARK AND BUSSEY BUILDING 133 Rye Lane Peckham London SE15 19 – 20 May photolondon.org/peckham-24/
Categories
Tags