Lee Sharrock speaks to young curator Tiziana des Pallieres about founding creative agency Artizians, and her first London show: 'Uncensored' featuring photos by Nicoline Aagesen.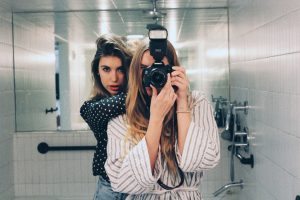 LEE SHARROCK: Why did you set up Artizians & who are you representing – is it mainly photographers, or also artists working in other media?
TIZIANA DES PALLIERES: I founded Artizians with the idea to merge my curating and art dealing activities with the new opportunities that social media offer. Artizians' primary focus is contemporary photography and it only represents photographers. However I do curate art exhibitions for artists from other media.
LS: What do you want to do with Artizians, are you trying to create a different kind of exhibition model to the traditional gallery with white walls?
TDP: I am creating a different gallery model, which is a combination of an online and social media platform, together with targeted exhibitions. Artizians' instagram is a powerful tool to broadcast to a large audience, not only our artists but broadly what we get inspired by.
LS: Are you inspired by any well known gallerists or curators, or are you making your own path for a new generation of curator/ creators?
TDP: I am definitely making my own way as part of a new generation of curator and creator.
LS: You met Nicoline when you curated an exhibition at Art Basel Hong Kong – what was the exhibition and how did you end up collaborating with Nicoline on it?
TDP: I was curating the exhibition of BLAKHAT, an artist from Los Angeles, who's art is really provocative. As pat of my job i wanted to make sure that the photos of the preview night reflected the imagery of the artworks and the vibes of the night, which in this case was rock n' roll. I landed on Nicoline's profile after doing some research. I gave her a call to see if she was up to shooting the event given it suited her style. She agreed and came over to my hotel room to discuss the details of the preview night.
I remember Nicoline was fascinated by the bright purple dressing gown I was wearing, and immediately she suggested that we do an ad hoc shoot in the room for fun. The next thing I knew, I was posing in that purple gown in the bathtub with a cigarette in my hand. I guess you could say we bonded immediately!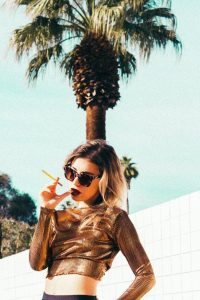 LS: How did you curate "Uncensored", can you tell me a bit about how you selected the images, how many photos will be exhibited and what type of prints they are?
TDP: Given its the first solo show of Nicoline's photographs in Europe, my goal was to choose her most iconic works. A selection that sets the tone, and "Uncensored" is referring that. I have chosen 17 prints, most of them are lambda c-type prints, with art glass, one giclée print for the black and white, and 3 ChromaLuxe.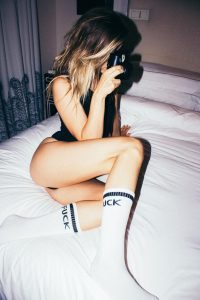 LS: There are some intriguing, semi-erotic images in the exhibition, which seem to tell some sort of narrative. Are the images all shot in the same city, and who are the characters, are they friends of Nicoline?
TDP: Most of the images were taken in Hong Kong and the characters are her friends. Or random people who's look got to her. It feels like it has a narrative because she is terrible at organisation, and so the shoots are most often spontaneous. She loves to capture people's personalities or a certain "mood", an essence of a moment.
LS: Nicoline's images have a David la Chapelle vibe with an uninhibited approach to the female nude. Would you say they're kind of post-feminist images in the sense that Nicoline is taking control of her own image, and the female image, after being the other side of the lens as a model?
TDP: Nicoline is definitely a post-feminist girl. Interestingly what she is doing and what stands for isn't that much influenced by her past as a model. I think it just got her into the world of visual self-expression and awoke her artistic DNA. And yes, it's everything but inhibited.
LS: You've been involved in the art scene in Hong Kong, and studied the contemporary art market at Christies and Sotheby's in NYC – how do you feel the art scene differs in london to the scene in those other cities?
TDP: Art scenes reflect a city's taste and history. Hong Kong is an interesting fusion of traditional Chinese art and the new trends. NYC is one of the best scenes for contemporary art, if not the best. I decided to study art in NYC precisely because I found the London scene a little too conservative at the time.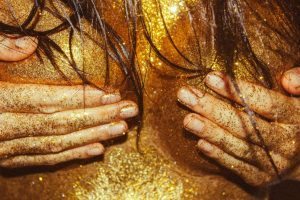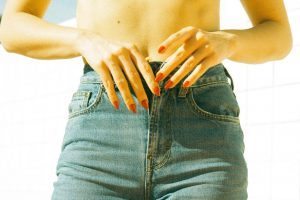 LS: You grew up in Hungary before studying in Monaco and you're planning on exhibiting in Beijing next year – do you find the globalisation of the art world exciting & what do you think is the next big region where there's an interesting emerging art scene?
TDP: I don't think of globalization as an add-on to my business but instead at the core of it. Since very early on I only felt at ease as part of an international scene.
More than exciting, it is the only environment I operate in, and in which I can add the best value. That's my edge.
These days I spend my time in Los Angeles when I am not in London. I think LA, and the whole region of California, is the most obvious emerging art scene. It's not totally new but it is fresh and developing at an incredible pace. Art events take place every other day, DTLA is the home for more and more galleries and museums including the the Broad, Hauser Wirth & Schimmel, etc…even Christie's opened in Beverly Hills this April. There is also a serious group of contemporary art collectors. In fact, everybody I know there collects art to a certain extent.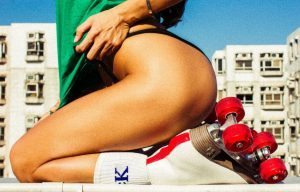 LS: What projects do you have coming up?
TDP: In 2017 and 2018 I am curating exhibitions in Moscow, Beijing and London. I am also the creative director for 2 upcoming fashion labels' campaign shooting. And as always, in search for like-minded artist to work on our World domination plans.
All images copyright Nicoline Aagesen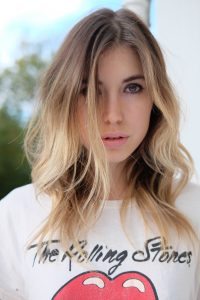 UNCENSORED: Nicoline Aaagesen, is at 1 Hay Hill, Mayfair, London W1J 6AS on Thursday 18th May (6-9pm). For guest list email: rsvp@artizians.com
Categories
Tags