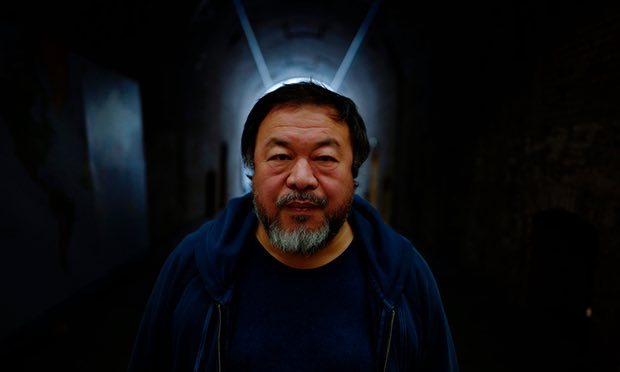 Ai Weiwei has created an artwork titled Red Line; a thread that connects the Water Colors boat route. Ai Weiwei hopes to confront visitors with metaphorical and literal boundaries.. Land borders, language barriers, but also personal boundaries and limitations of possibilities. With a length of 7.5 kilometres, the artwork is the longest object that has ever been presented during the festival.
According to curator Lennart Booij, this is the first time since the beginning of the festival that there has been an artwork that functions as the connecting thread of the festival. With his object Ai Weiwei captivatingly depicts the festival theme 'Existential'. Red Line does not let go of the visitors during the boat route; it is an illuminating border as connection.
"With 'Existential' we want to positively stimulate visitors to think about what unites people and what role light plays in this"
, Booij explains.
About Amsterdam Light Festival
The city center of Amsterdam is from 30 November 2017 until 21 January 2018 the atmospheric decor for the sixth edition of Amsterdam Light Festival. Over 53 winter days the festival shows light sculptures and projections of national and international artists. The festival offers a boat route 'Water Colors' and the 'Open Light Museum' that visitors can explore on foot. The theme of this year's edition is 'Existential'. Through this theme the festival organization wants to positively stimulate the visitor to think about what connects people and what part light plays in this. Next to the 'Water Colors' boat route and the 'Open Light Museum', various other activities are organized. Amsterdam Light Festival is made possible by Stromma Netherlands. www.amsterdamlightfestival.com.
Categories
Tags