There are lots of art events happening in London; talks, workshops, tours, discussions and many many more! To help you with the choice Jenny Judova from Art Map London has picked 'The Most Interesting Art Events' to see in London this week.
---
TUESDAY 11 APRIL
Q&A with Catherine Ince (V&A) about how museums work with artists and creatives
7:00 PM – 9:00 PM @ Art Map London + Creative Wick, 4 Schwartz Wharf, 92 White Post Lane, London, E9 5GW
Catherine Ince is a Senior Curator at the Victoria and Albert Museum where she is developing the curatorial programme of V&A East, a new institution planned for the Queen Elizabeth Olympic Park.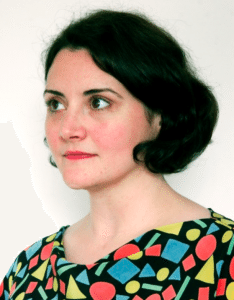 WEDNESDAY 12 APRIL
Panel discussion: Technologizing Throw-Away Culture
7:30 PM – 10:00 PM @ Whitechapel Gallery, 77-82 Whitechapel High Street, London, E1 7QX
Panel discussion with Catherine Chapman (freelance journalist, VICE/NBC), Dani Ploeger (artist, The Royal Central School of Speech and Drama), Marianna Tsionki (research curator, Centre for Chinese Contemporary Art, Manchester) and Dr. Chris Williams (Institute of Education, University College London)
THURSDAY 13 APRIL
6:00 PM – 7:00 PM @ Pi Artworks London, 55 Eastcastle Street, London, W1W 8EG
The World Made New draws resonances in the work of five international artists (based in London, Glasgow, Cornwall, and Istanbul), through personal myths of history and landscape. Often departing from superficial reality, the diverse narrative practices of Sovay Berriman, Ilana Halperin, Iz Öztat, Lindsay Seers, and Michelle Williams Gamaker find another kind of truth in relation to land and time.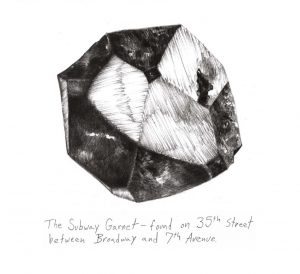 FRIDAY 14 APRIL
6:00 PM – 9:00 PM @ LUBOMIROV / ANGUS-HUGHES, 26 Lower Clapton Rd, London, E5 0PD
Paintings are viewed in a moment and then slowly unfold along different timelines as we continue to look and before they are hung in our memories. When viewing a moving image or reading a book there is a chronological time frame, however, in painting, looking can fold in on itself and back out; layers of meaning are accrued whilst looking at looking.
Categories
Tags