Art critic Tabish Khan brings you the top art exhibitions to visit this week. Each one comes with a concise review to help you decide whether it's for you. All are closing this week and it's been expanded to seven exhibitions, because there are so many:
Revolution: Russian Art 1917-1932 @ Royal Academy of Arts
On the centenary of the Russian Revolution the RA pulls together a fantastic exhibition of paintings, architecture and propaganda. Everything from a host of works by Kazimir Malevich to the scale recreation of an apartment. Until 17 April.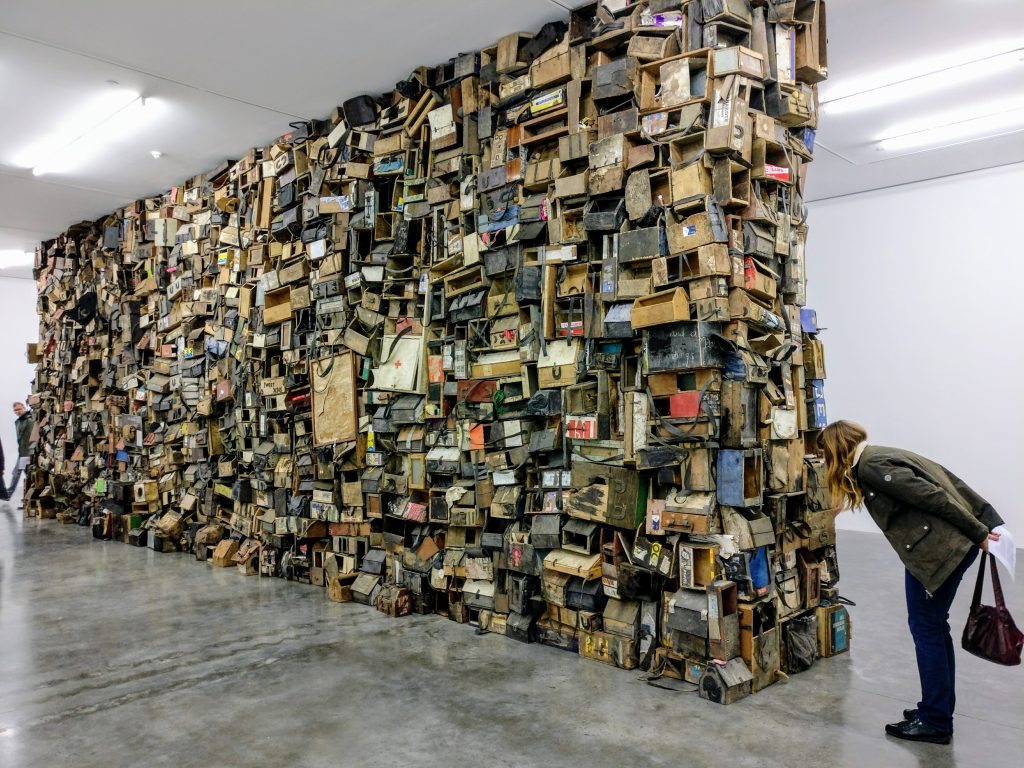 Josiah McElheny: The Crystal Land & Ibrahim Mahama: Fragments @ White Cube, Bermondsey
Josiah McElheny has created visually stunning mirror sculptures and a stained glass theatre for showcasing a film. In the other galleries Ibrahim Mahama has created starker works but equally overwhelming — we're dwarfed by stacks of shoemaker boxes and sacks from markets. Mundane items given new life and power. Until 13 April. 
Maggi Hambling: Edge @ Marlborough Fine Art
We love the expressive paintings of Maggi Hanbling. Her latest series of works covers the big issues today — ice caps melt and Aleppo is under siege in her typical explosive painting style where everything is recognisable yet with an air of the intangible. Until 13 April.
Architecture as Metaphor @ Griffin Gallery
The Griffin gallery holds its second group show that mixes up established names with less well known artists. There may be big name artists here like sculptor Phyllida Barlow, but it's the emerging artists that steal the show. I particularly liked Evy Jokhova's hypnotic watery video installation. Until 21 April. 
Sacred Geometries @ Anise Gallery
Rather than focus on the artworks contained within a museum, we get a close up of the architecture of the actual buildings themselves. Light and shadow, close ups of sweeping lines – there is beauty in them all. Until 15 April.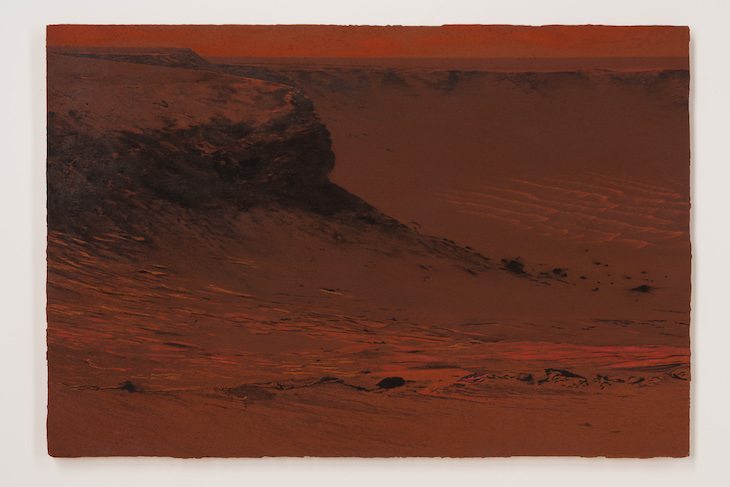 Saad Qureshi: Time/Memory/Landscape @ Gazelli Art House
Saad Qureshi creates landscapes using unorthodox materials. Delicate uses of a soldering iron and brick dust creates vast landscapes with great depth and a tactile feel to them. Until 16 April. 
Claudio Parmiggiani @ Simon Lee
Black mirrors made of layered glass have been smashed into the centre. The cracks spread out from the centre in these works that suck you into their little details. Until 12 April. 
Categories
Tags