This year's London Fashion Week has been as frenzy as always and some exciting surprises. In a post-Brexit, post-Trump era; the Fashion world kept calm and carried on. A bright future awaits. There was a theme of hard Romanticism that included strong influences by the British countryside and the suffragettes' look with a wink to the Scottish tartans; please don't go. Also in the times of instant low-cost cloths, skilled craftsmanship is the way Haute Couture is moving forward. Quality, not quantity is the motto. So here are my top five.
Aspinal of London was originally established to supply British artisan-made leather stationary and accessories to the world's finest museums, galleries and cultural institutions, such as The Louvre, The Vatican, The Metropolitan Museum of Art, The British Museum and The National Gallery. The presentation was rather theatrical with red velvet chairs and a full on stage that took place in Claridge's The Ballroom, Aspinal remained true to its artisanal roots in making handcrafted quality leather goods with a distinctive British style, drawing inspiration from the ages of elegance whilst also looking towards the future.
Aspinal of London presentation in Claridge's
With a slight nod to the Tudor period, exaggerated sleeves and diverse lengths, it brought back the excitement that was once relished by courtesans of the great Palaces. Blending relaxed tailoring with luxury fabrics, the Paul Costelloe collection for women was both refined and classic. With an emphasis on structured coats, jackets and trousers that streamline the body, this capsule range is a must for smart and office repertoires.
Paul Costelloe AW17
Malone Souliers, the unapologetically feminine British footwear brand, combined bold design with an unwavering attention to detail. Each pair is meticulously handcrafted to embody the brand's quirky yet playful aesthetic. Daily mundane footware such as sandals and flats were elevated to a sophisticated heaven existence. It reinvented daily items with a second to none craftsmanship to make a woman feel confident. One of my very favourite collections.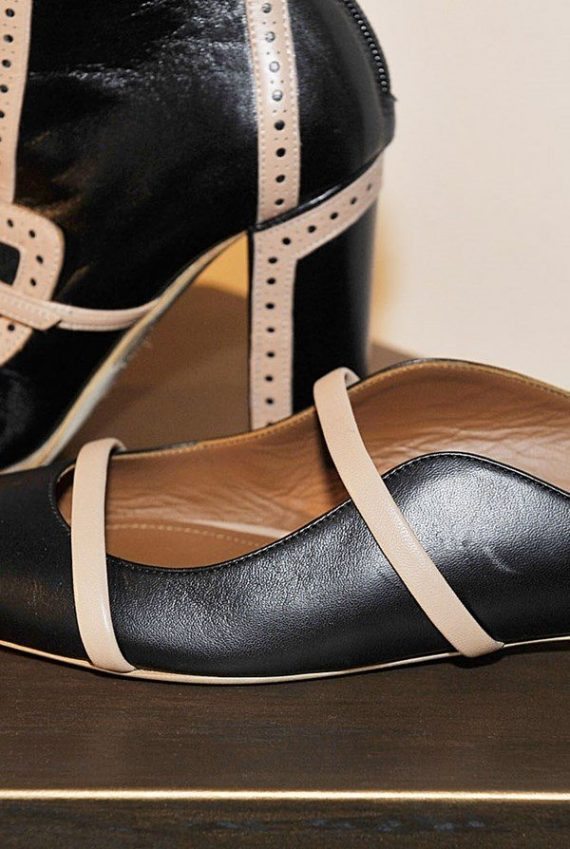 Malone Souliers
Russian Pavilion at the International Fashion Showcase in the Somerset House deserves a mention. Ekaterina Melnikova, former Creative Fashion Director at Conde Nast, selected the avant-garde of fashion designers for a dip into the tomorrow with the evocative title: "A Memory of the Future". Designers include: Artem Shumov, Lumier Garson, NAIDAL, Saint Tokyo, Turbo Yulia, ZA_ZA. The presentation video was an array of symbols that unlocked thoughts and emotions.
TURBOYULIA_MariyaYastrebova
Finally, a late discovery, KBAM, in a private viewing in Kensington, is a fashion house that will make noise soon. You have heard it here before. Perfectly crafted jackets with an array of easily attachable accessories converts the same garment into tens of more. The collection is based on Sci-Fi and the galaxies within an 80's nostalgia. Very accessible fun.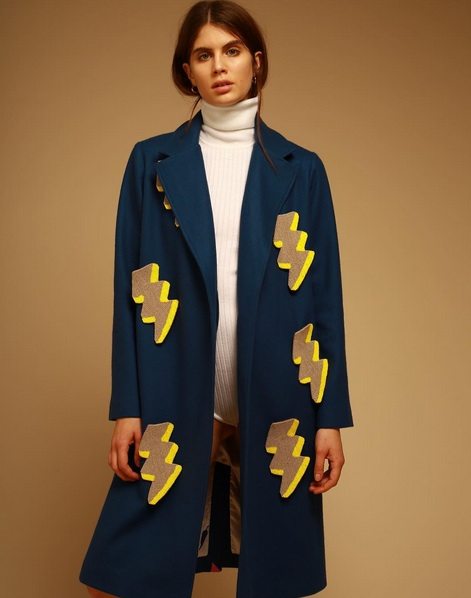 KBAM London
I wanted to present you with an alternative choice further than the big brands. Now, let's wait for the next week in September.
Categories
Tags