Art critic Tabish Khan brings you the top art exhibitions to visit this week. Each one comes with a concise review to help you decide whether it's for you. All are closing this week and it's been expanded to six exhibitions, because there are so many: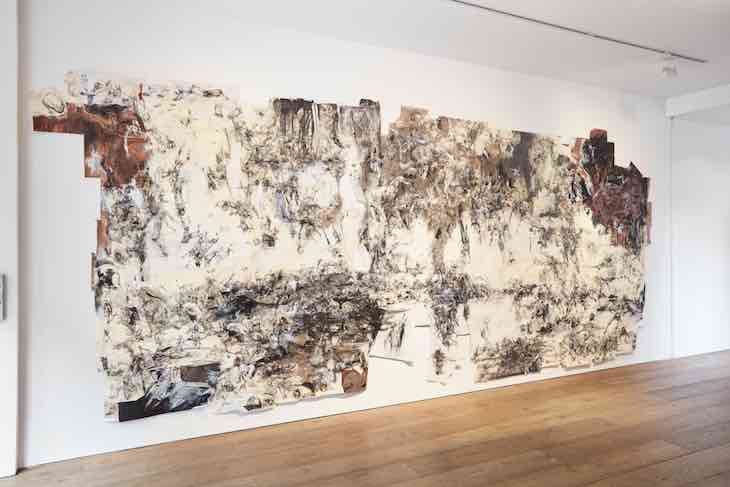 The Politics of the Void @ Rosenfeld Porcini
I've seen Lanfranco Quadrio's brilliant drawings before and he astounds yet again with detailed and contorted bodies. This time he has been coupled with the calm and surreal paintings of Ruozhe Xue. Two very different artists that work perfectly together in examining the human form. Until 8 April.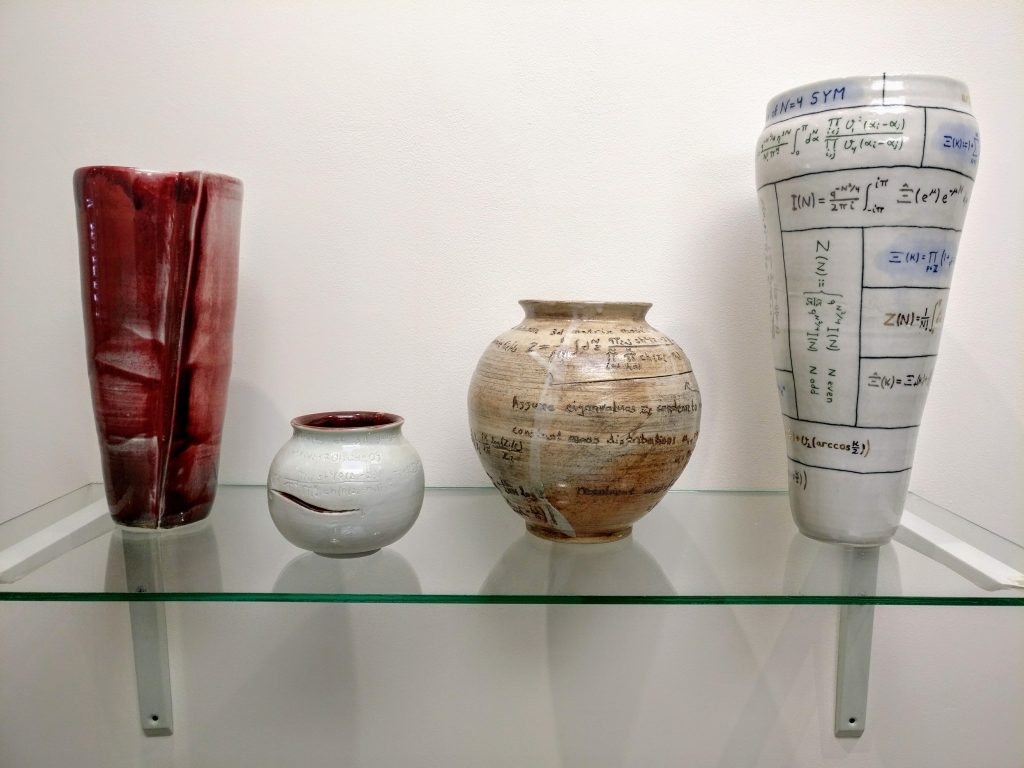 Nadav Drukker: Quantum Ceramics at Knight Webb Gallery
Nadav Drukker is a quantum physicist who makes ceramics, and he doesn't separate the two. The pieces on this show are covered with equations looking at ideas as complex as String Theory. The strange combination makes for some unique and intriguing works at this Brixton gallery. Until 8 April.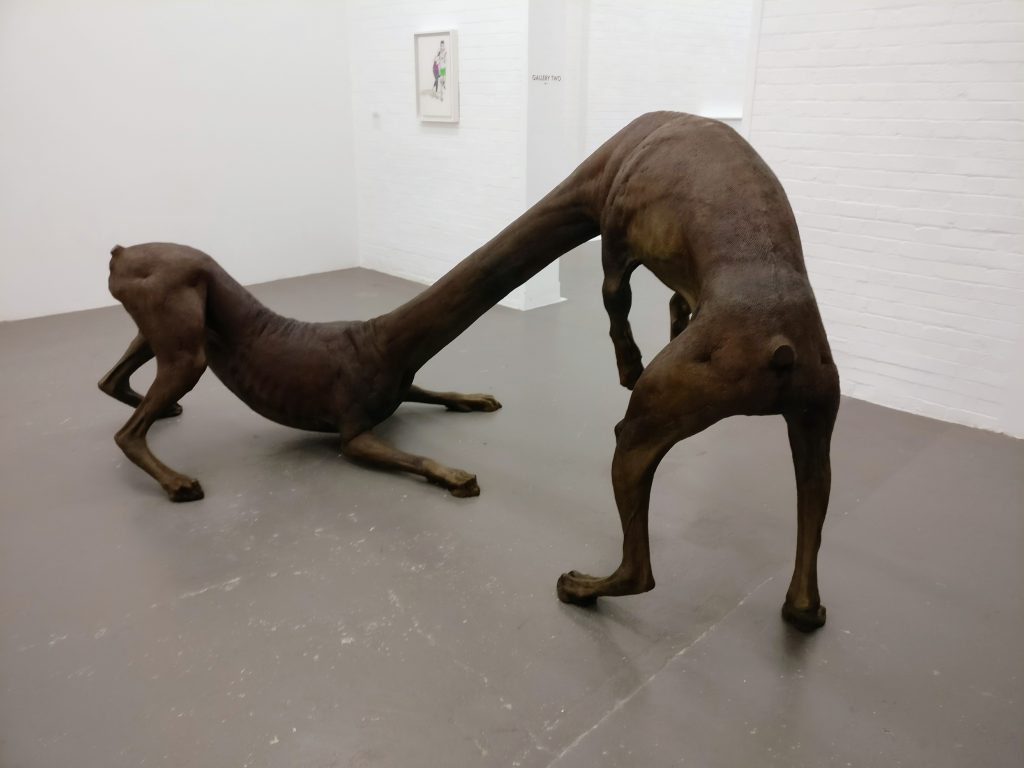 Charles Avery: Untitled (The Last Resort) at David Roberts Art Foundation
Charles Avery combines art and design at the David Roberts Art Foundation in Camden. Avery creates fantastical forms with snakes as bookmarks and a surreal dog with two rears and no head. There are also works by Fourth Plinth nominee Huma Bhabha on show. Until 8 April.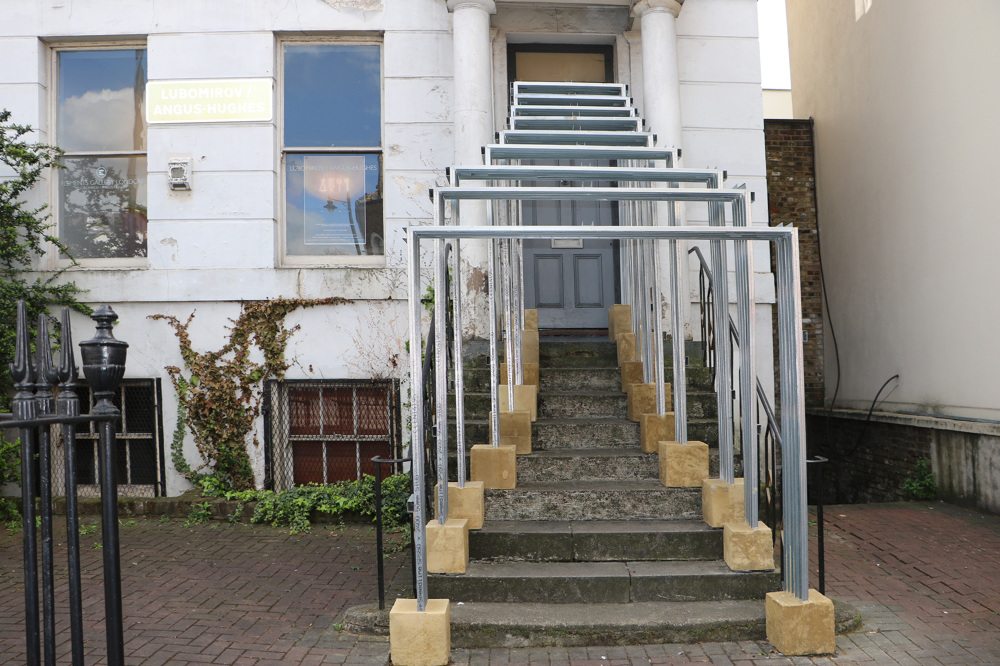 Wo-no-qo-so @ Lubomirov / Angus-Hughes
Some fantastic interventions take over this space with metal scaffolding guiding you in to the gallery, coloured perspex emanating from the wall and a burnt sculpture outside. It's a great group show creating a world of exploration and speculation. Until 9 April.
Sarah Butterfield: Light Catching Fire @ D-Contemporary
Bold abstract paintings with a searing colour palette. It's easy to get lost in the colour and the more abstract her work becomes, the stronger it is. Until 11 April.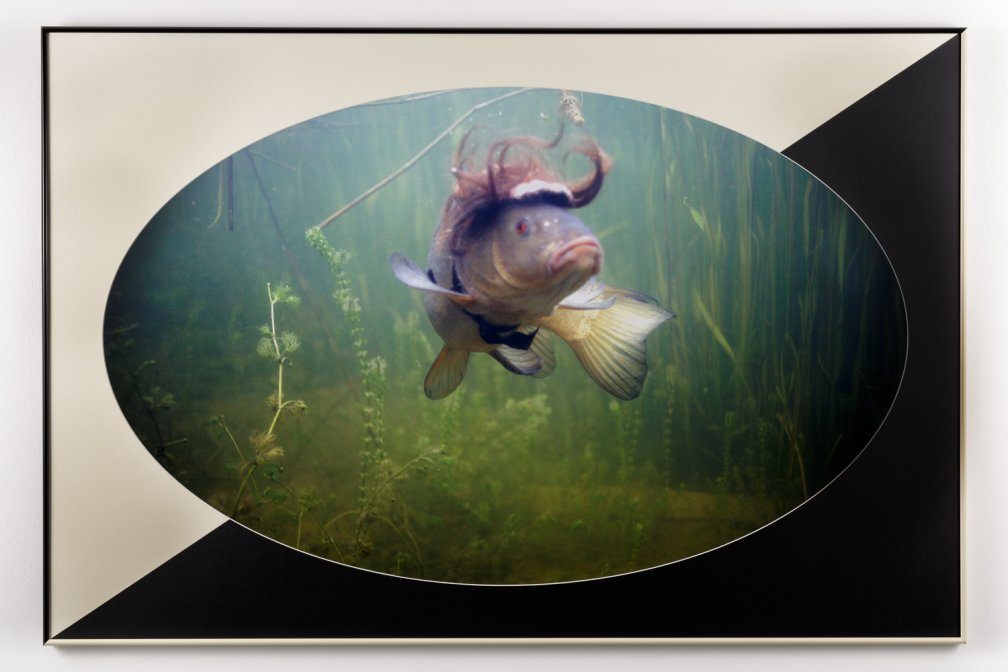 Andrew Munks @ Zabludowicz Collection
The small space for the invites series often offers some great little shows. This time it's the turn of the surreal works of Andrew Munks. Listen to messages on a telephone while looking at fish wearing a wig and a nurse's hat. Until 9 April.
Categories
Tags