There are lots of art events happening in London; talks, workshops, tours, discussions and many many more! To help you with the choice Jenny Judova from Art Map London has picked 'The Most Interesting Art Events' to see in London this week.
---
WEDNESDAY 29 MARCH
6:30 PM – 9:00 PM @ Hannah Barry Gallery, 4 Holly Grove, London SE15 5DF
Norman Hyams' show of new work is a painter's voyage into his version of life. Bringing together the universe around him and his childhood influences and memories, Norman's outcomes seem to be minimal and feel effortless yet are deep and complex.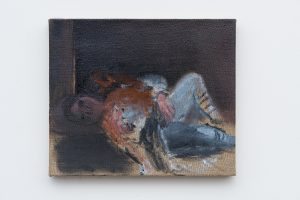 THURSDAY 30 MARCH
Preview: Small Commissioning Program
6:00 PM – 9:00 PM @ Hotel Elephant, 5 Spare Street London SE17 3EP
A preview of Hotel Elephant's first Small Commissioning Program where size emerging artists were commissioned to create new work.
FRIDAY 31 MARCH
11:00 AM – 6:00 PM @ Central St. Martin's, Granary Square, London, N1C 4AA
Ceramic Art London (CAL), the world's leading contemporary ceramic art fair, returns for the 13th year. Organised by the Craft Potters Association, this always popular artist-led fair showcases the work of 90 makers in the light-filled atrium of Central Saint Martins.
SATURDAY 1 MARCH
Drawing Biennial 2017 Artists' Tour
3:00 PM – 3:30 PM @ Drawing Room, Unit 8 Rich Estate, 46 Willow Walk, London, SE15SF
Drawing Biennial 2017 participating artists Matt Calderwood, Vanessa Jackson and David Musgrave will introduce their work in the exhibition and select their favourites from the 248 works on view.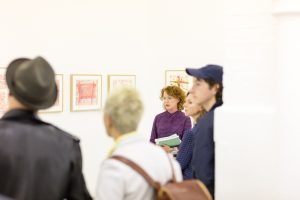 About Art Map London