Lee Sharrock takes a tour of the 29th edition of London Art Fair, and finds some joyful contemporary and modern art to warm the heart and soul on a wintry day.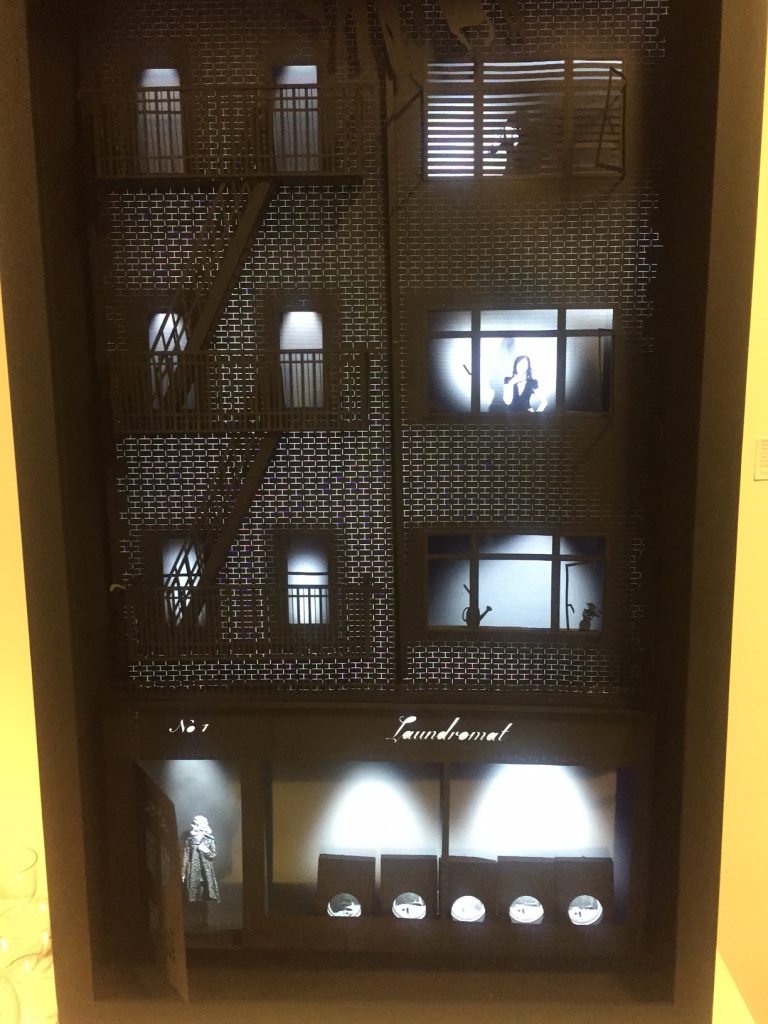 1. Muriel Guepin Fine Art, New York (P27)
Undoubtedly my standout work at the fair is the exquisite cinematic art of Davy & Kristin McGuire, which combines papercut, film, audio and sculpture in a series of theatrical pieces which brings fairies to life and creates 3D vignettes of New York scenes.

2. Anima-Mundi (50)
St. Ives gallery featuring a strong group of contemporary artists including; haunting portraits with Rembrandt-esque lighting by Paul Benney; a stunning seascape by mariner-painter Sax Impey; and Phoebe Cummings fragile ceramic wall sculpture.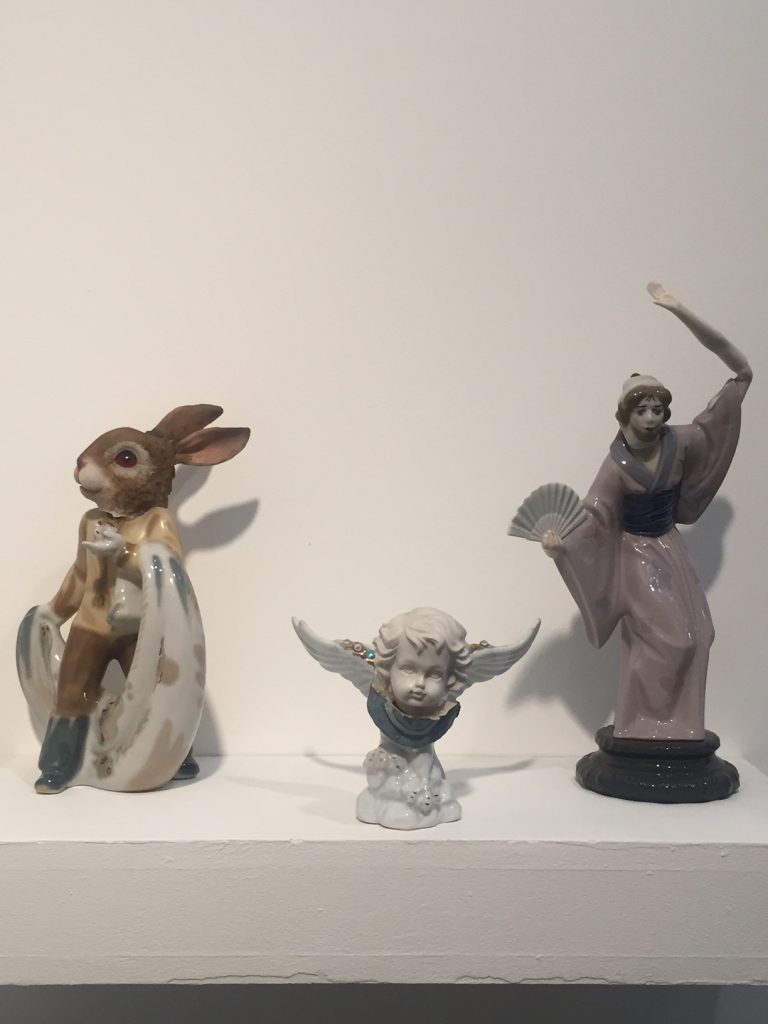 3. Pi Artworks (4)
Istanbul/ London gallery with a stable of artists from Turkey, Scandinavia and Germany. A group exhibition curated by Sacha Craddock features eye-catching hybrid porcelain creatures by Volkan Aslan juxtaposed with powerful painting with an Orientalist vibe by Yesim Akdeniz.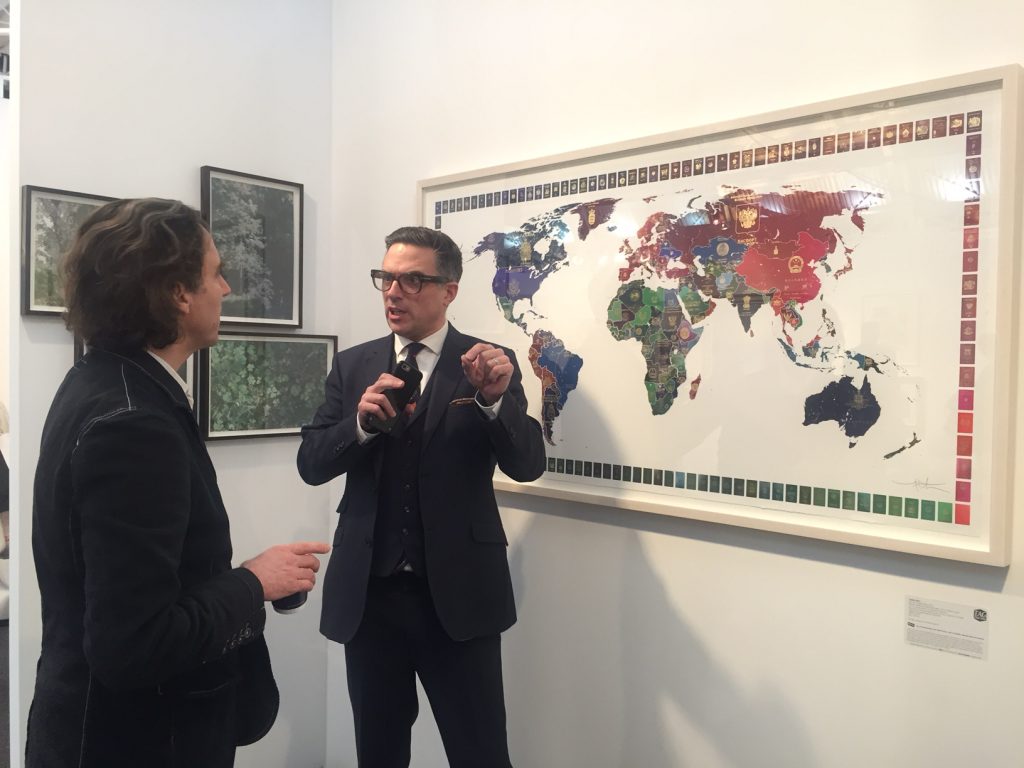 4. TAG Fine Arts (16)
Rob Ryan's enchanting and often-imitated paper cut narratives are exhibited here alongside Yanko Tihov's intriguing world passport map, which captures the zeitgeist of the age of global migration and unrest.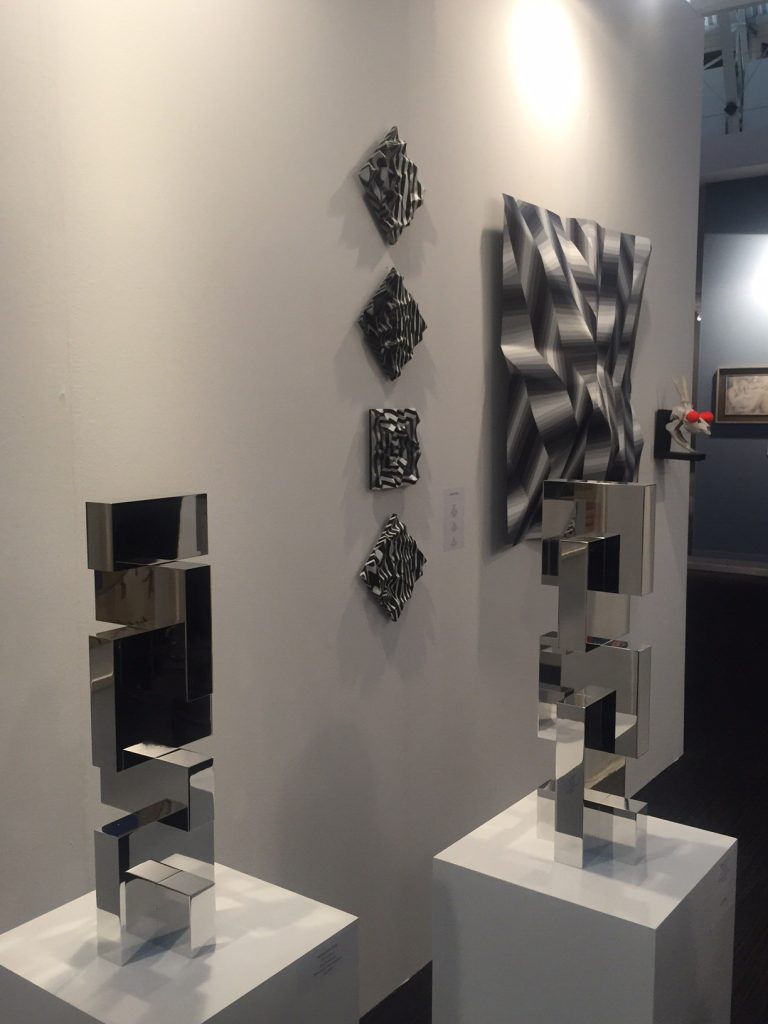 5. Venet-Haus Gallery (3)
Eye-catching contemporary art from this young German gallery. A surreal skull piece by Guido Weggenmann pops with colour hung next to a monochrome op art series by Vesna Kovacic.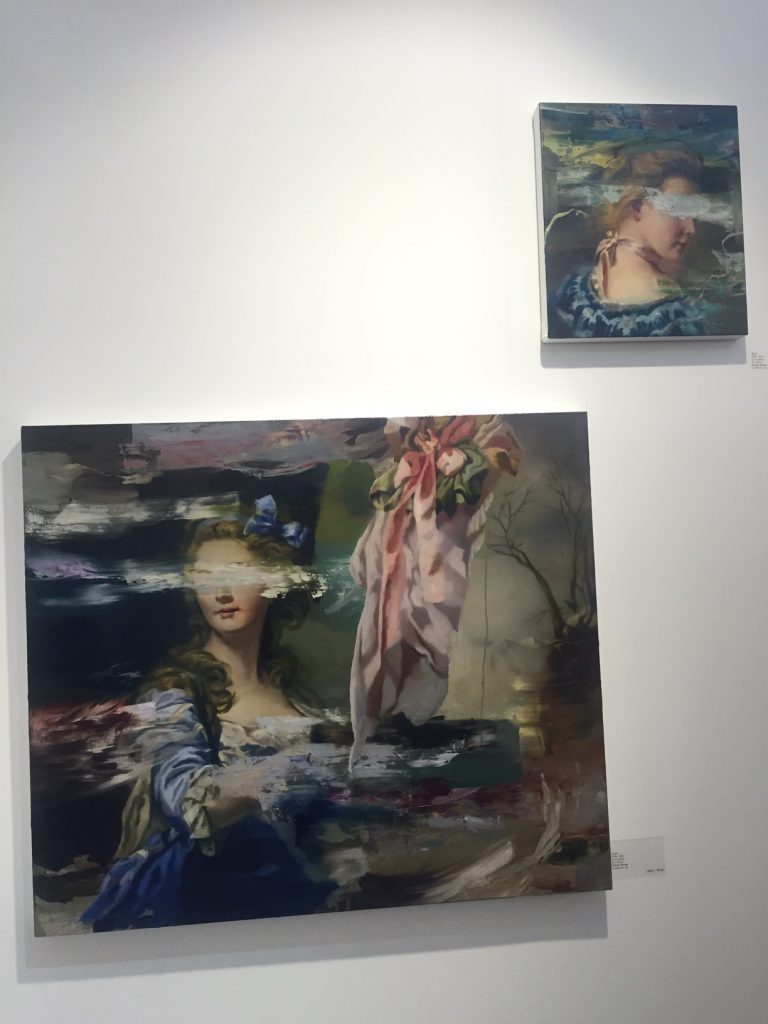 6. Long & Ryle (47)
Simon Casson's oil paintings reimagine Baroque portraiture for a contemporary audience. His visceral canvases combine skilled technique with a dash of Richter created by the artist dragging his fingers through the paint.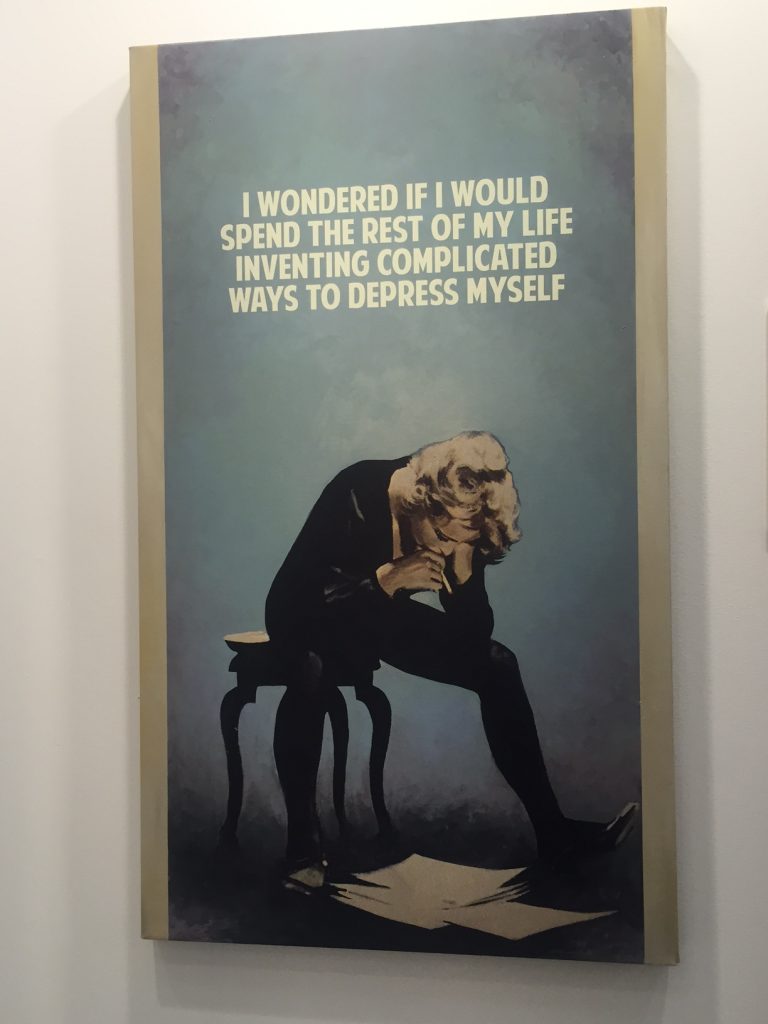 7. The Hanbury Collection (5)
A curated selection of rare objects from Sir John Hanbury's private collection is exhibited alongside The Connor Brothers' witty 50's prints poking fun at first world problems. Hitchcock-ian heroines silently voice wise adages such as "Just Because you all believe it, doesn't make it true."
London Art Fair is open from 18-22 January at the Business Design Centre in Islington:
http://www.londonartfair.co.uk/visitor-information/
Categories
Tags