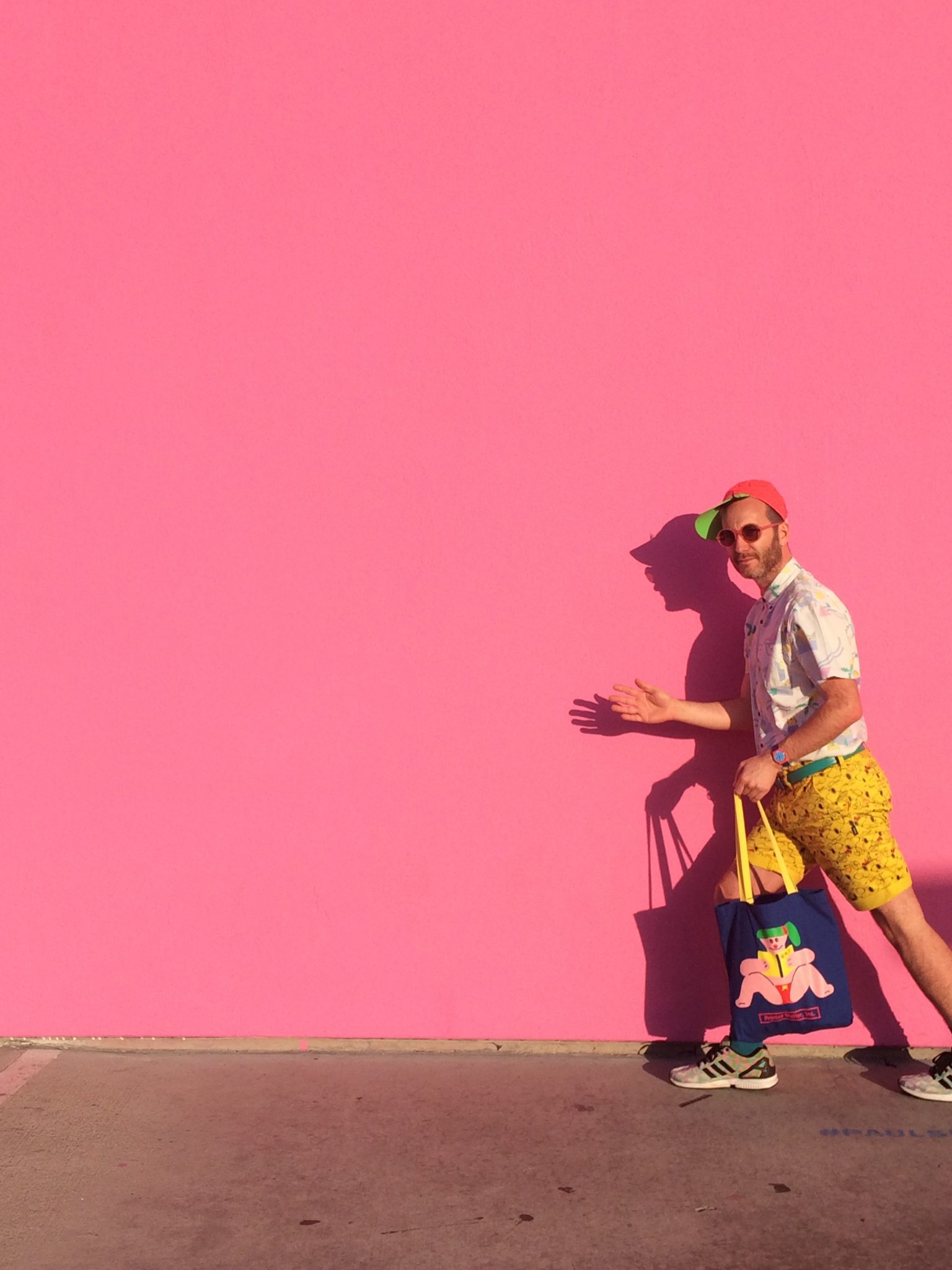 Southbank Centre's Hayward Touring programme has announced British artist John Walter as the winner of the 2017 Curatorial Open – its yearly call for proposals for an exhibition of contemporary art aiming to nurture new and diverse curatorial talent and expand the parameters of the contemporary curatorial landscape.
Chosen from an open submission of 125 proposals, Walter was selected for Hayward Touring's fourth Curatorial Open exhibition with his proposal Shonky: The Aesthetics of Awkwardness, a group exhibition that will bring together international artists and architects to explore the nature of visual awkwardness. Shonky is a slang term meaning corrupt or bent, shoddy or unreliable, that stands here for the hand-made, deliberately clumsy and amateurish – against the slick production values of much contemporary art.
John Walter works across a diverse range of media including painting, video, installation and performance. Using his distinctive maximalist aesthetic, Walter creates artworks that seduce visitors into engaging with complex and often uncomfortable subjects through an exuberant use of colour, humour and social interaction – such as his recent Ambika P3 exhibition Alien Sex Club that aimed to educate audiences about HIV transmission through an immersive installation.
Walter studied at The Ruskin School of Drawing and Fine Art at The University of Oxford, The Slade School of Fine Art and recently completed a PhD in the Faculty of Architecture and The Built Environment at The University of Westminster. His work is also held by a number of public collections in the UK including The Walker Art Gallery in Liverpool and The Ashmolean Museum in Oxford.
Shonky will open at the MAC, Belfast on 20th October 2017 before touring to Dundee Contemporary Arts, the Bury Art Museum & Sculpture Centre and one further venue, to be confirmed.
John Walter said:
"Shonky will create a new discursive space for ideas around visual awkwardness, exploring the role that the hand plays in artworks made in a range of media, including video, painting and sculpture, and the importance of authorship in communicating with audiences about identity politics. The exhibition will draw together artists and architects whose work has not previously been exhibited together or discussed within the same context, to allow for new ways of thinking to emerge that privilege 'shonkiness' over other aesthetic forms that have dominated recent visual culture."
Roger Malbert, Head of Hayward Touring said:
"The Curatorial Open has established itself as an important platform for new approaches to exhibition making. On each occasion we collaborate with different galleries whose curators share with us the selection process. We were all impressed by the high quality of the proposals this time: there were so many good ideas that deserve to be realised. John Walter's stood out and was chosen unanimously because it combines an original – and eccentric – view of contemporary art with a wholehearted and imaginative commitment to engaging a new public. 'Shonky' is guaranteed to be stimulating and enjoyable."
Further details on the exhibition will be announced in Spring 2017.
Categories
Tags