There are lots of art events happening in London; talks, workshops, tours, discussions and many many more! To help you with the choice Jenny Judova from Art Map London has picked 'The Most Interesting Art Events ' to see in London this week.
---
TUESDAY 22 NOVEMBER
6:00 PM – 8:00 PM @ Modern Art, 4-8 Helmet Row London EC1V 3QJ
'invagination' refers to the idea of something being turned inside-out, turned-in, or folded back on itself. This is Bojan Šar?evi?'s third solo exhibition with Modern Art.
WEDNESDAY 23 NOVEMBER
6:00 PM – 8:30 PM @ Drawing Room, Unit 8 Rich Estate, 46 Willow Walk, London, SE1 5SF
Famously introduced to the West by Ajit Mookerjee in his seminal 1967 Tantra Art, Tantric drawings have an unwritten history that is explored here for the first time.
THURSDAY 24 NOVEMBER
6:00 PM – 8:00 PM @ Damson Arts, 128 Wigmore Street, London W1U 3SA
Surreal and evocative, Hillier's work can be seen on numerous posters and billboards across London as his exquisite and unmistakable imagery has defined Emma Rice's groundbreaking productions at Shakespeare's Globe in 2017. In 2014 Hillier's iconic cover for Royal Blood's debut album won him the NME Best Art Vinyl award.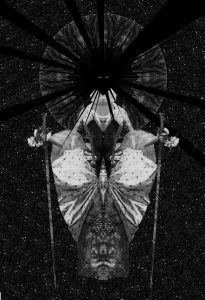 FRIDAY 25 NOVEMBER
Preview: David Gates 'Found & Forged'
6:00 PM – 8:00 PM @ DOMOBAAL, 3 John Street, London, WC1N 2ES
David Gates (of The Rural College of Art) is obsessed with things. Not so much the things themselves, as their essential thingness. These are things frequently discarded in the first instance by others, sometimes by the artist, and then subject to being re-purposed.
About Art Map London