Gavin Turk, Pop, 1993 CREDIT: GAVIN TURK, LIVE STOCK MARKET
This week Gavin Turk opens his first major solo exhibition of work since 2002 at Damien Hirst's Newport Gallery.
Spanning almost three decades, 'Who What When Where How and Why' will showcase works from throughout the artist's career, many exhibited together for the first time.
Turk's work focuses on the anti-hero, the recycling of art history, waste and refuse, the signature and the painted bronze. Tracing his early interest in themes pertaining to authorship, identity and the artist, the show features 'Cave', the now iconic blue plaque installation that was exhibited in Turk's Royal College of Art degree show in 1991.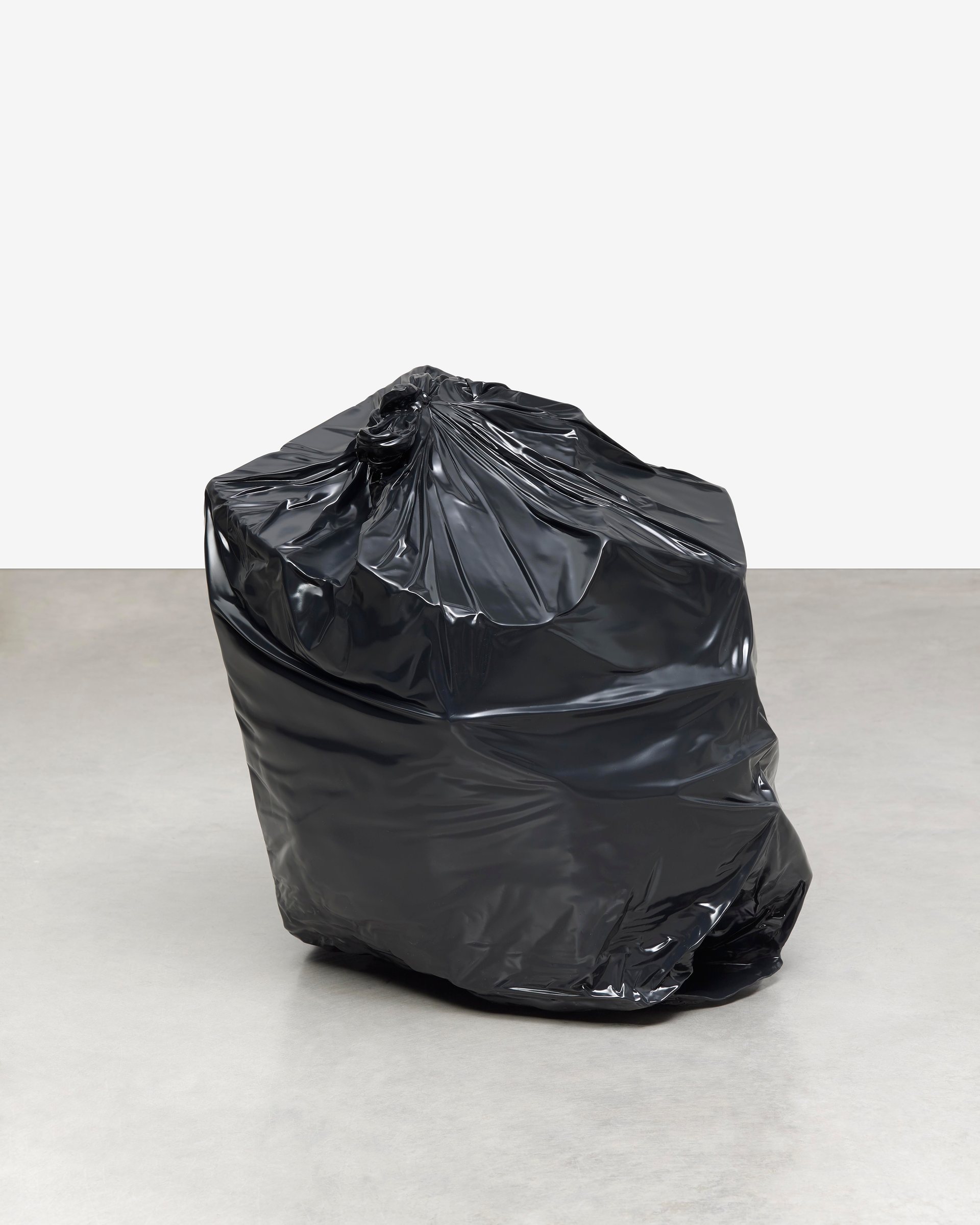 'Just as much self-portraits as any of the signature works' … Tip (2004). Photograph: © Gavin Turk, Live Stock Market, Photo Prudence Cuming Assoc
Works from the artist's Signature series also feature alongside four life-sized figure sculptures, as well as painted bronze Rubbish pieces. Drawn entirely from Damien Hirst's collection, other highlights include Turk's re-imagining of Warhol's Elvis screen prints, his 'recycled' Magritte self-portrait, Godot (1996), and the bronze Ariadne (2006–2014), which is based on de Chirico's series of paintings of the statue.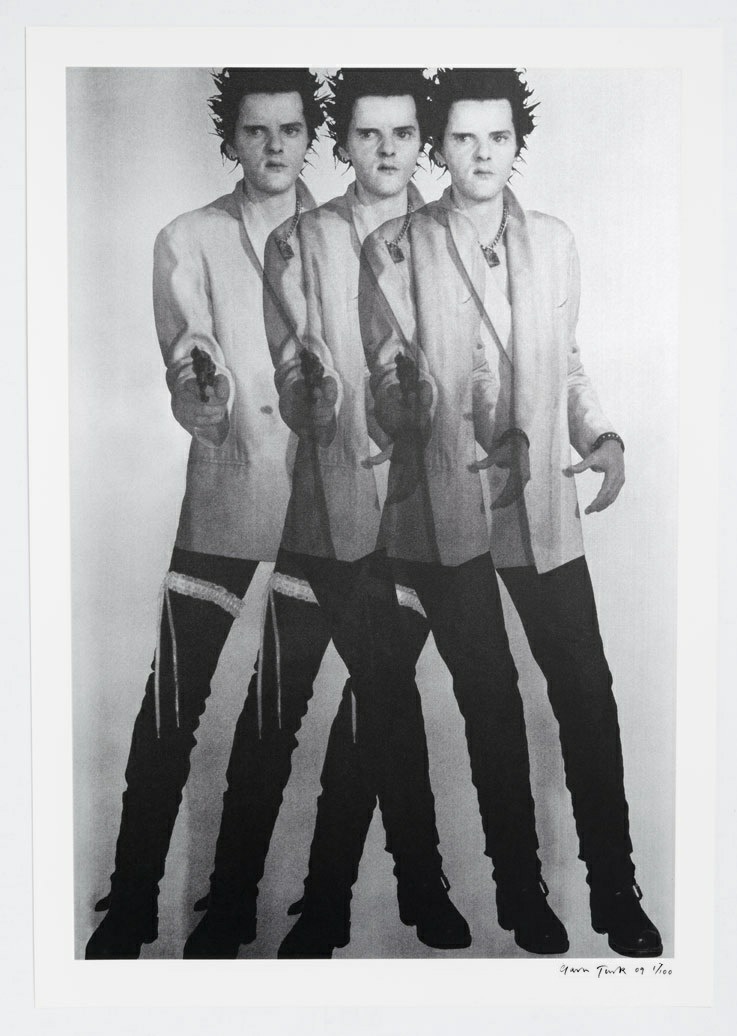 TRIPLE POP Edition of 100 Silkscreen on paper 2009
Hirst stated,
"I started collecting Gavin's work twenty years ago. He's an incredibly powerful artist, his work is about language and the spaces between things – about identity and being somebody and nobody, he plays with our preconceptions of what's there and not there, of what art is and how it functions. He's had a major impact on British art so it's great to be able to show such an extensive collection of his work at Newport Street."
'Who What When Where How and Why' 23rd November 2016 to 19th March 2017 newportstreetgallery.com
Gavin Turk, Who What When Where How & Why Gallery 4 CREDIT: VICTOR MARA LTD, PHOTO YUKI SHIMA
Categories
Tags