There are lots of art events happening in London; talks, workshops, tours, discussions and many many more! To help you with the choice Jenny Judova from Art Map London has picked 'The Most Interesting Art Events ' to see in London this week.
---
TUESDAY 27 SEPTEMBER
6:00 PM – 8:00 PM @ Marlborough Fine Art, 6 Albemarle Street, London W1S 4BY
Considered one of the leading figurative artists today, Rego draws inspiration from many sources including literature and fairy tales to create mysterious and narrative works.
WEDNESDAY 28 SEPTEMBER
Preview: That Ends That Matter
6:30 PM – 9:00 PM @ Delfina Foundation, 29 Catherine Place London, ENGLAND SW1E 6DY United Kingdom
Delfina Foundation is delighted to present an exhibition of new work by Canadian artist, Jean-Paul Kelly. Exploring the relationship between materiality and perception, Kelly creates videos, drawings, and photographs that pose questions about the limits of representation by examining complex associations between found photographs, videos, and sounds from documentaries, photojournalism, and online media streams.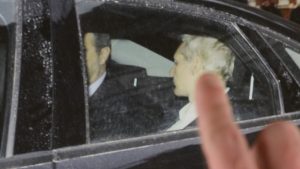 THURSDAY 29 SEPTEMBER
6:00 PM – 8:00 PM @ White Cube, 144-152 Bermondsey St, London SE1 3TQ
Gormley has configured the gallery space into 15 discrete chambers to create a series of dramatic physiological encounters in the form of a labyrinth. Visitors will face a choice of passages through differently sized, uniquely lit spaces where each room challenges or qualifies the experience of the last.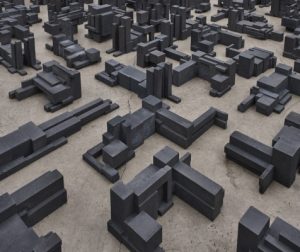 FRIDAY 30 SEPTEMBER
Preview: The National or the Skip
6:00 PM – 9:00 PM @ The Averard Hotel, 10 Lancaster Gate, London W2 3LH
MEHRANEH ATASHI // FLORIAN AUER // NEIL BELOUFA // NATHANIEL MELLORS //
RORY MENAGE // MATTHEW MONAHAN // CHRISTOPHER PAGE // NAIME PERRETTE //
PIETRO ROCCASALVA // MAMALI SHAFAHI // RICHARD WOODS
Categories
Tags