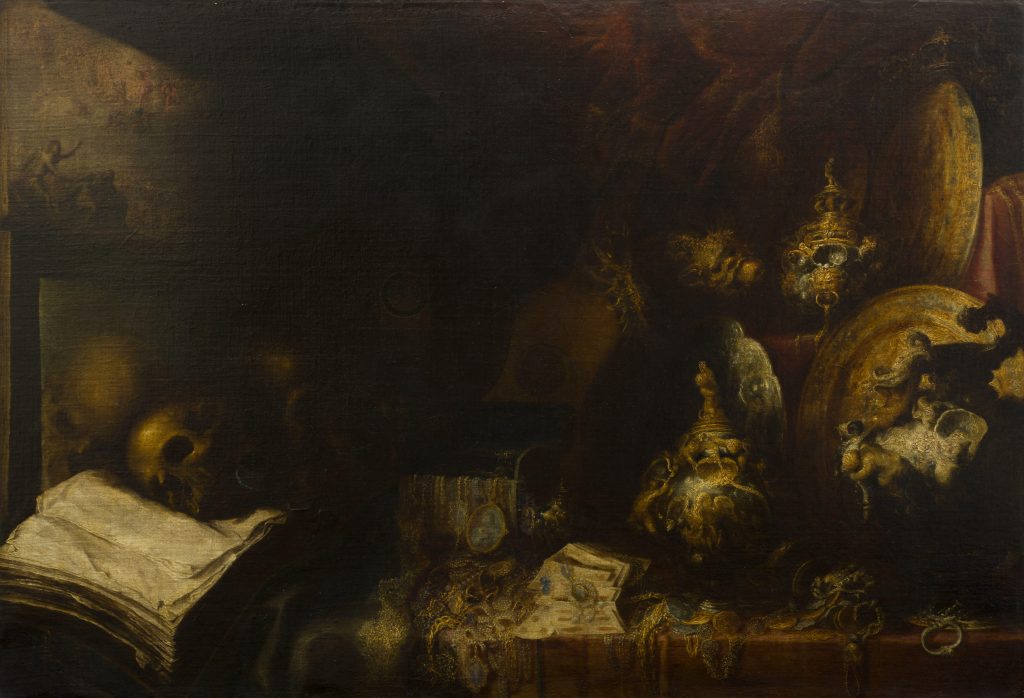 Andres Deleito (documented in Segovia and Madrid 1656-1663) A Vanitas still life Oil on canvas
107.5 x 155 cm.
Colnaghi has announced the opening of their new gallery in London in October 2016, during Frieze Week.
A Century after the 256-year old firm Colnaghi moved from Pall Mall to Mayfair, they have returned to St. James's where their new home is a 4,000 sq. ft. gallery in Bury Street. At Bury Street Colnaghi look forward to presenting Master paintings and sculptures in a fresh context, reimagined for the 21st century audience. The Crown Estates building has been carefully remodelled with bespoke design and interiors by Colnaghi Creative Director Diego Fortunato.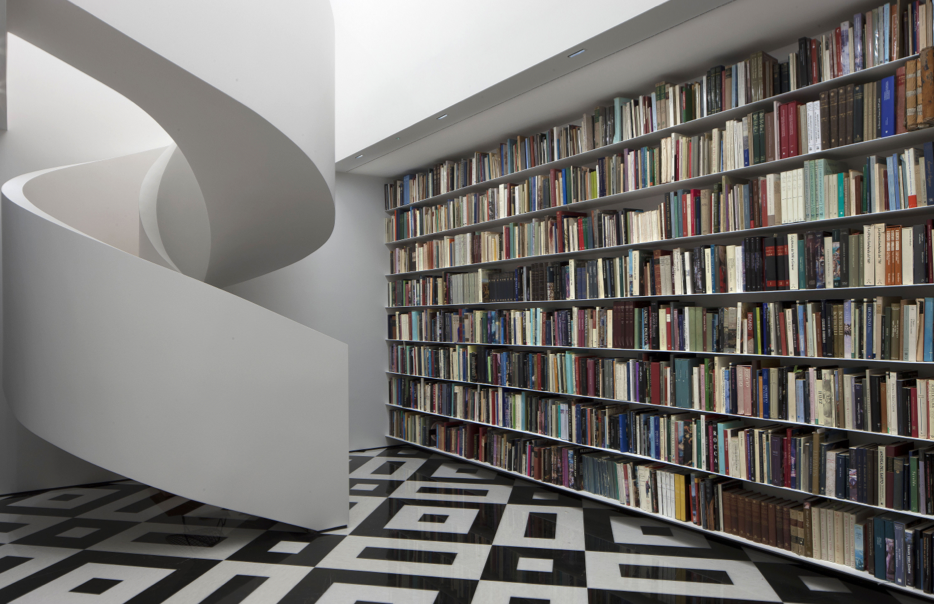 The new gallery enjoys several exhibition areas and a large ground-level window, with the company's celebrated and treasured library creating a focal point in the basement of the building's central atrium, holding almost 10,000 volumes of reference books and catalogues dating back to the 18th century. This illustrious Colnaghi library is carefully arranged around a stunning monochrome marble floor, and reached by a Kubrickian white stairwell, juxtaposing a futuristic feel with an appreciation of the historical importance of the gallery's heritage and its important collection of art books which reflect the emphasis placed on art scholarship.
On Friday 7th October Colnaghi CEOs Jorge Coll and Nicolás Cortés will host a VIP Party to formally open the new gallery. There will be some surprises at the party including a video installation created by Spanish contemporary artist Eugenio Ampudia.
To launch the new space, Colnaghi will install a Vanitas exhibition, opening on 6th October during Frieze Week, and running until 4 November. Vanitas will feature approximately 30 paintings and sculptures from the 16th to the 20th centuries, all related to the theme Vanitas.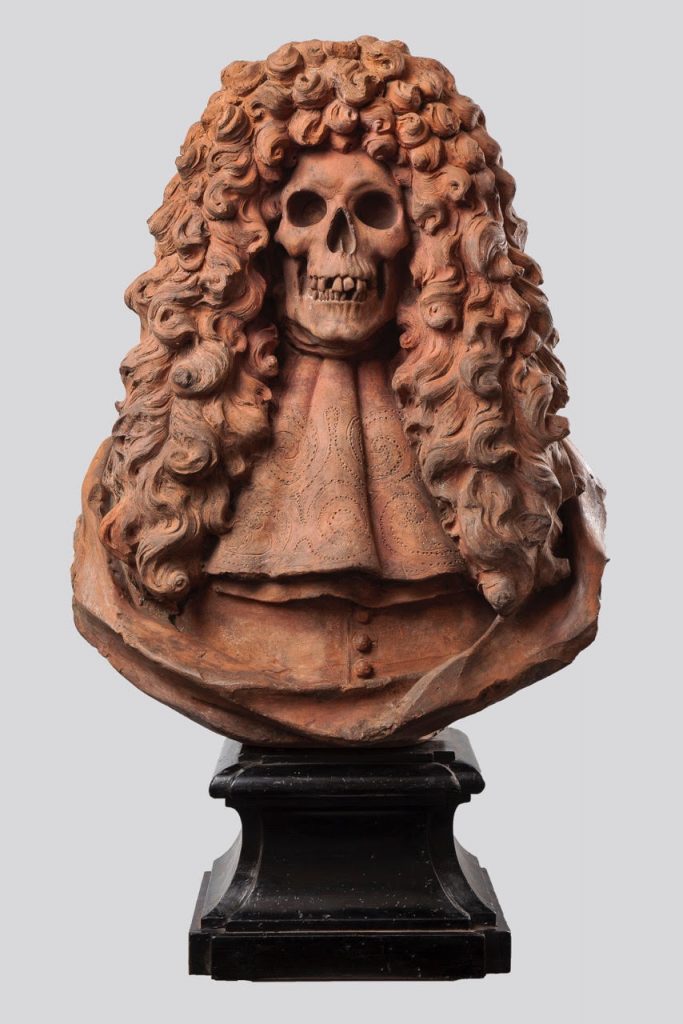 Italian or French School, c. 1700 A Vanitas bust Terracotta 85 cm.
Exhibition highlights include a magnificent still life by the Spanish Baroque master Andres Deleito (fl. 1656-1663) and a striking terracotta bust of a wigged skeleton.
Vanitas 6th October – 4th November Colnaghi 26 Bury Street, London SW1Y www.colnaghi.com
About Mark Westall