Art critic Tabish Khan brings you Art Exhibitions to see in London this week. Each one comes with a concise review to help you decide whether it's for you. All are closing this week: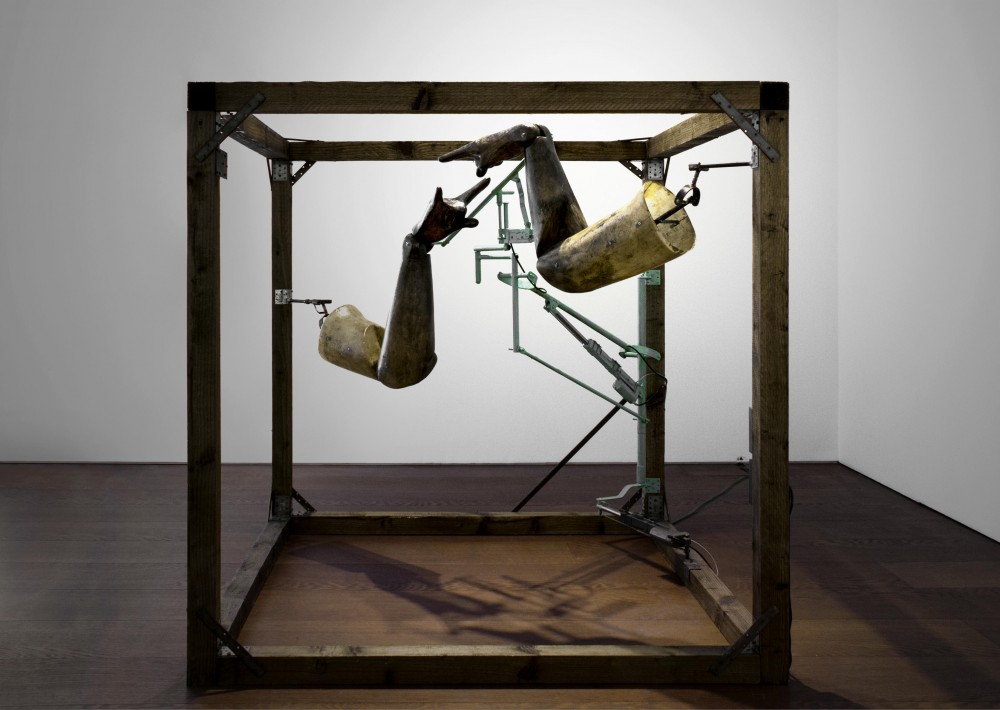 Tim Lewis @ Flowers, Cork street
Kinetic art that is brilliant fun with a great lo-fi feel to them. Mechanical hands engage in a bullfight, a machine draws on a wall and ghost has to navigate a maze made of razor blades. Until 1 October.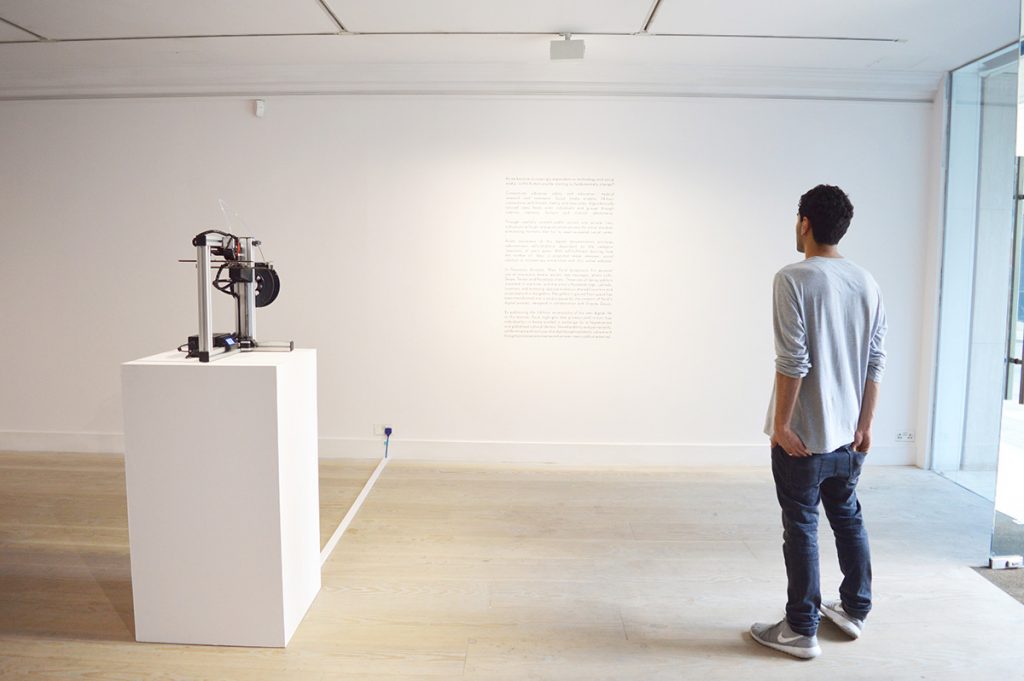 Mark Farid: Poisonous Antidote @ Gazelli Art House
Data privacy is a massive issue right now, so Farid has put his on the line. Everything he does, including personal phone calls, will be accessible via the internet and on a rolling webpage in the gallery. It's a rude awakening to how much data we share publicly. Until 1 October.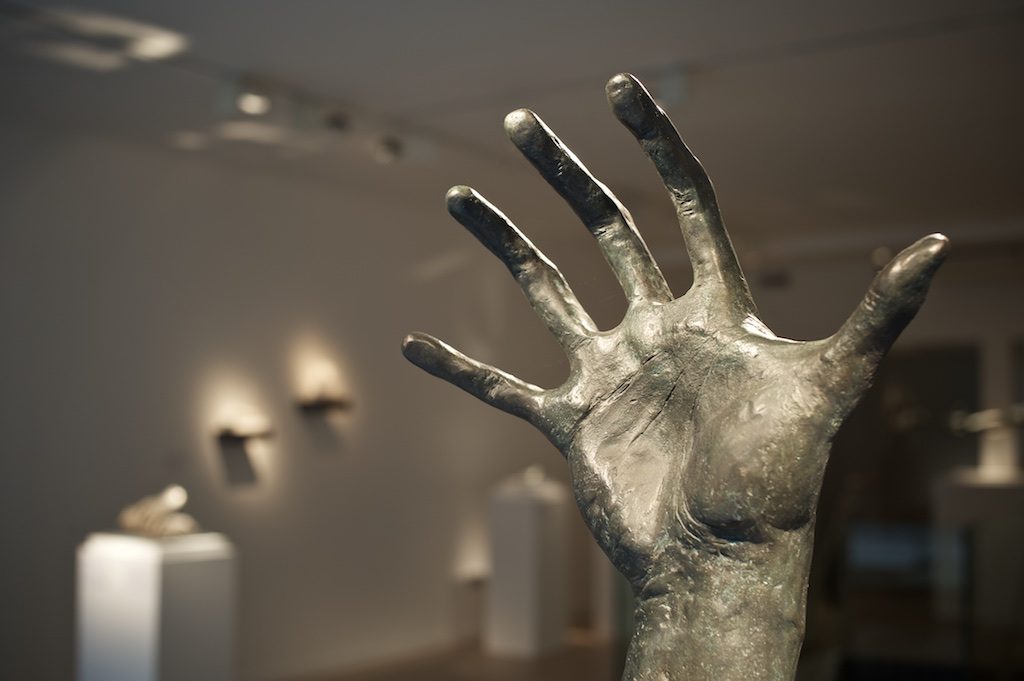 Nicole Farhi: The Human Hand @ Bowman sculpture
Hands can be remarkably expressive and that's evident in these sculptures by Nicole Farhi. The hands on display cover the full range from welcoming to creepy. Until 29 September.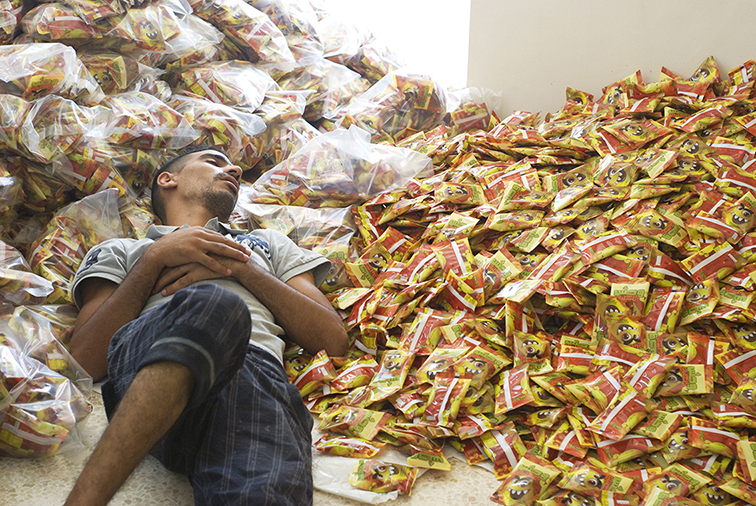 Jeremy Hutchison: Monster @ The Ryder
What if a factory went about packaging peanuts without any peanuts? This surreal video questions the nature of work and how automation is starting to replace it. Until 30 September.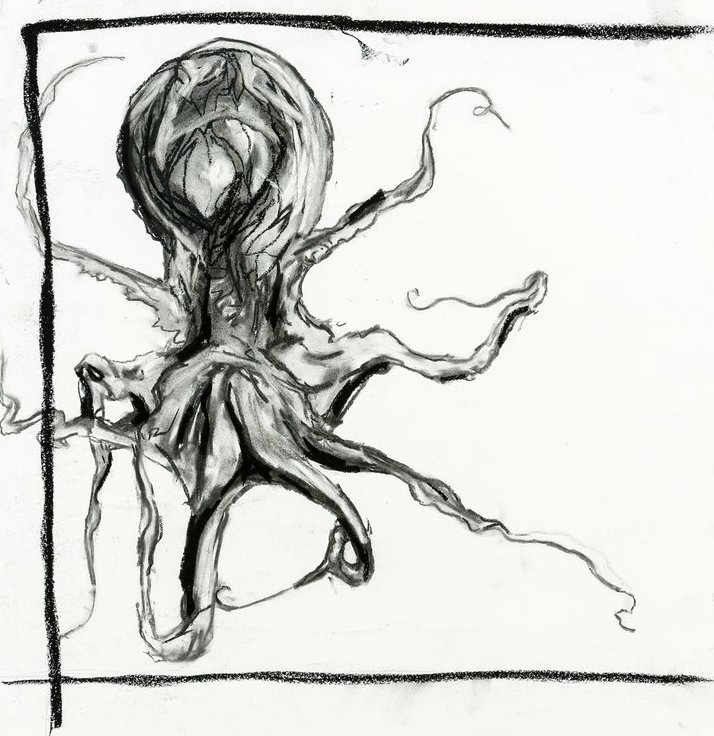 Young Artists exhibition @ Royal Drawing School
See what art 15-18 year olds are capable of producing, and if one takes your fancy then they are only £50 each. The picture is of the one I've purchased. Until 29 September.
Categories
Tags