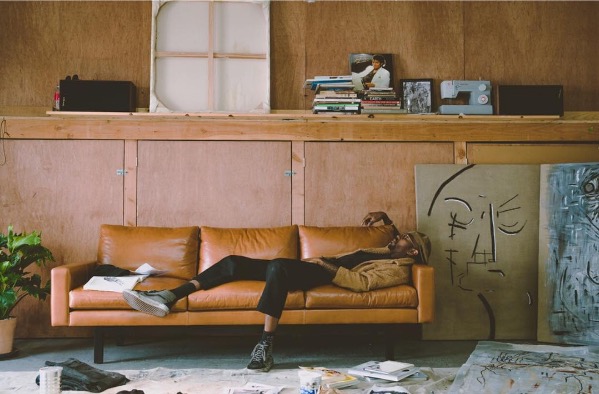 Werkartz is to present Andrü Sisson's debut solo show Ivory Gold Slaves. The exhibition documents the progression of individuals entering a group of "others" and considers perception through gestural and aggressive strokes. Linking Sisson's own Nigerian heritage with his personal politics of contemporary and historical events, the progression of this narrative reveals the demonization of the "other" through the eyes of an outsider via the deepening barbarisms of the abstract forms.
Sisson employs sound as a major component of the body of work, including the original score as the "tenth painting". Working with composer, Rocco Deluca, he was able to engender a full-bodied and entirely encompassing experience in which to debut his practice.
Taking a step away from his initial paintings that used only the finest materials, oil and Belgian linen, this show is painted entirely on repurposed brown paper bags. Sisson was drawn to found materials during his time working construction in Alaska last year, where access to materials were limited. Here we are granted entrée to his unorthodox introduction into painting, foregoing art school in exchange for working at UPS after being trained in childhood by his former painter mother. Sisson revels in the notion of recontextualizing low to high and undermining contrived and rigid expectation. Using paper-packing materials to address context, we are invited to question the notion of training, as Sisson playfully nods to UPS and construction working as his.
Werkartz 927 S. Santa Fe Avenue, 90021
30th September – 10th October 2016 by appointment: Opening reception Friday 30th September 7pm-10pm www.werkartz.com
Preview press breakfast Thursday 29th September 10am-12pm with panel conversation between Andrü and Rocco DeLuca, the composer who wrote the original score and "tenth painting".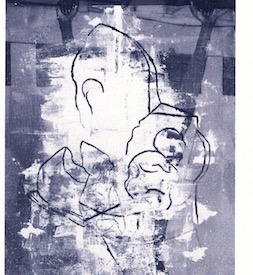 About The Artist
Andru Sisson (b. 1986) has no formal fine art training. Ivory Gold Slaves is his debut solo show. He was included in the Silverlake Conservatory of Music Benefit Gala, 2015, alongside Damien Hirst, Dennis Hopper and Richard Prince. He is featured in the latest issue of Japanese print magazine "Eye Scream". He is collected internationally, from Los Angeles to London. He lives and works in Los Angeles. Rocco Deluca (b. 1975) is a musician and composer. He lives and works in Los Angeles. www.andrusisson.com
About Mark Westall