The first ever London Design Biennale opens for a three-week take-over tomorrow. Installations, artworks, prototypes and designs from 37 countries and territories have come together in an entertaining and inspiring exploration of the role of design in our collective futures.
You can interact with brand new work by world-leading architects, designers, scientists, writers and artists in a broad, vibrant exhibition that includes large-scale kinetic sculpture, immersive digital installations, culinary pop-ups, performances and VR renderings of the future.
Each exhibit is a response to the Biennale's 2016 theme 'Utopia by Design', chosen as part of Somerset House's UTOPIA 2016: A Year of Imagination and Possibility, to mark the 500th anniversary of the publication of Thomas More's text. The resulting commissions are richly varied, including fantastical imaginings of future cities, homages to unrealised utopian proposals of the past, and innovative solutions for issues in 21st-century life.
And below are Top6 countries make sure you check them out.
1 Lebanon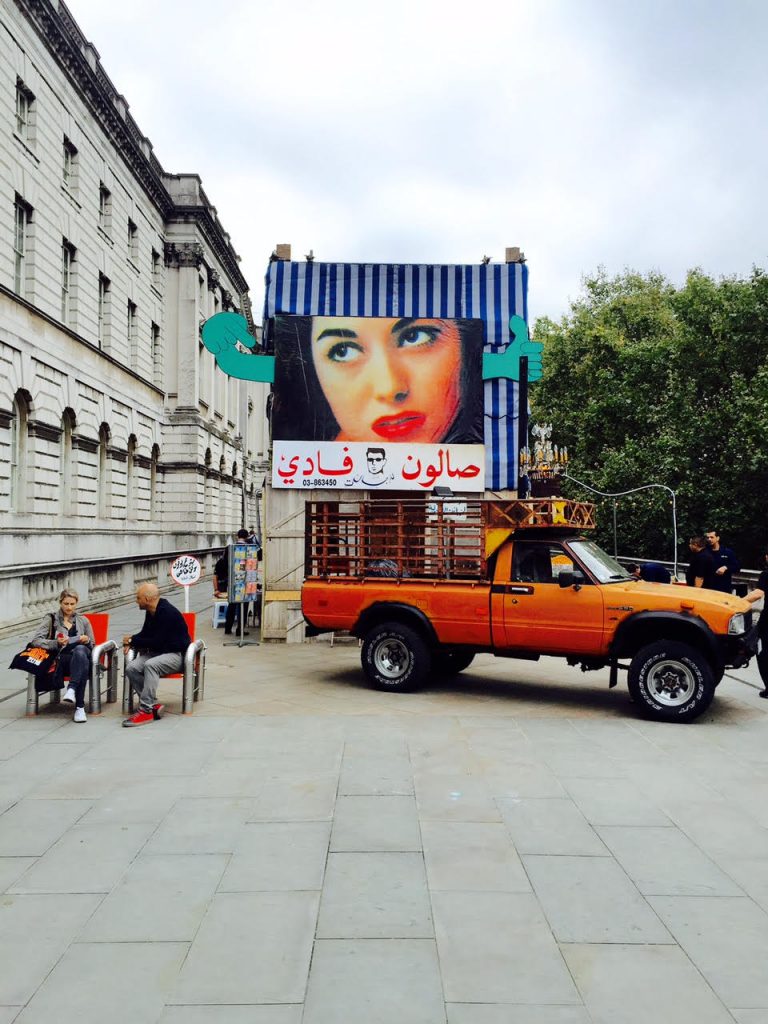 Mezzing In Lebanon Enjoy a slice of Beirut street life in the centre of London, celebrating utopia through the everyday designs of the people of Lebanon. The installation brings a bustling scene of falafel and coffee stalls, a small lounge cinema, street signs, carts, and even an authentic barber shop to Somerset House. As you sit, eat, drink, smoke and talk, you will be transported to the streets of Beirut. Architect Annabel Karim Kassar finds glimpses of utopia in the bricolage of Beirut's raw, functional and authentic urban interventions, and the diverse ways in which people occupy social space.
2 India


Circular forms, traditional textiles and ancient mythology weave together a sense of modern India in Chakraview. "India's utopias articulate the intersections between ancient myth and modern design", says curator Rajshree Pathy (Founder India Design Forum). "Like the seven chakras, our visions of utopia are simultaneously spiritual and progressive." Pathy wanted mythology to work in dialogue with contemporary design developments; with leading scenographer Sumant Jayakrishnan, she explored the continuities between India's past and future, myth and reality. "Like More's Utopia," Pathy explains, "or installation is a narrative of India's diverse religious, social and political journeys and a constantly metamorphosing churn of all the above".
3 Mexico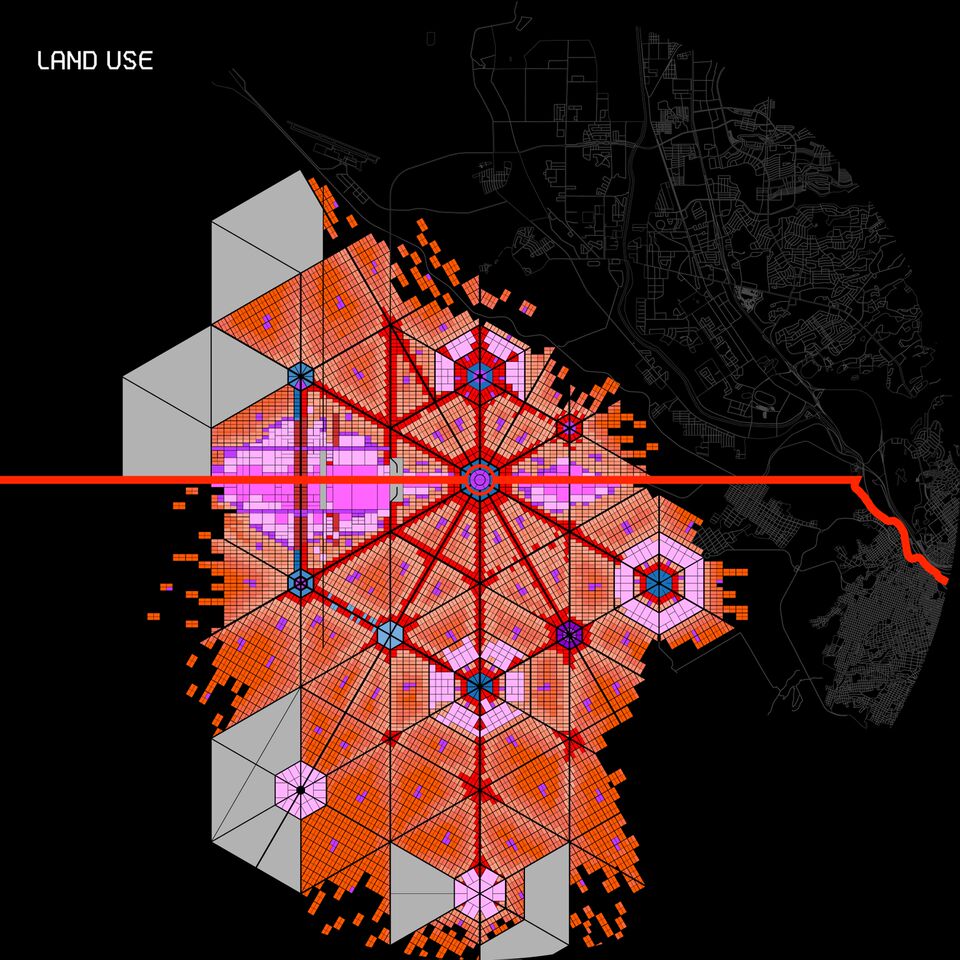 Fernando Romero's Border City presents a vision for a binational city on one of the world's most important borders, that of the United States and Mexico, whose boundary states are now home to over 100 million people. The concept is rooted in the long history of places where frontiers meet, cities where cultures both clash and blend. This integrated masterplan is conducive to both sides of the border, drawing upon industrial, employment and trade opportunities, while recognising shortcomings in urban planning. Romero's urban prototype, with a hexagonal plan, might offer a new model for cities as populations grow, migration increases, and economies continue to globalise.
4 Belgium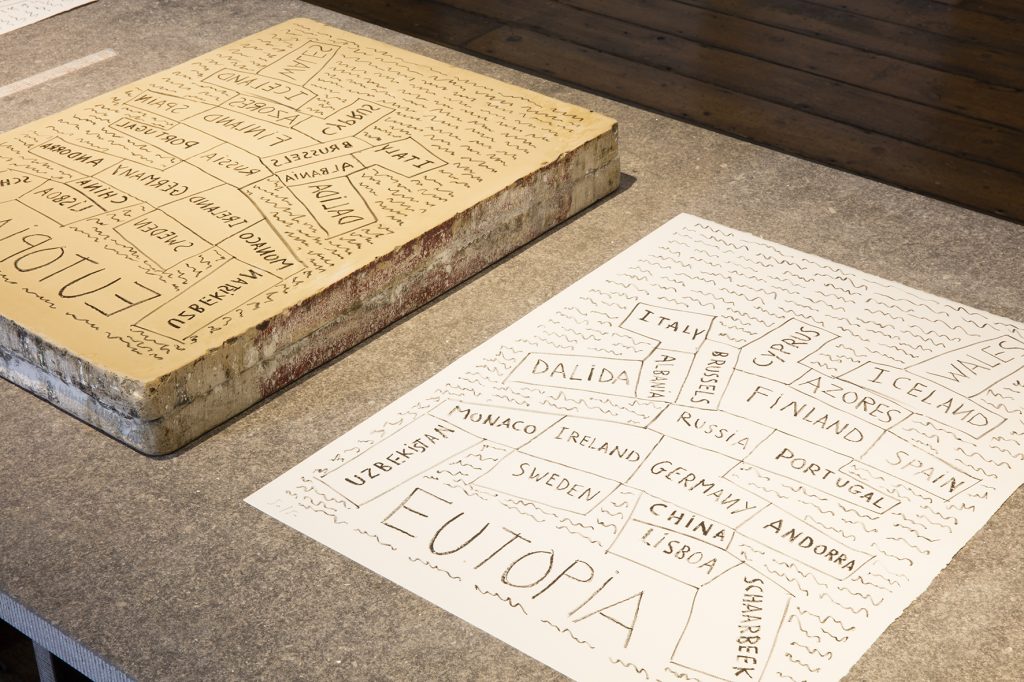 Belgium muses on today's EUtopia by producing a new utopian map as a symbolic wake-up call for Europe. Thomas More's Utopia was first published in the Belgian city of Leuven, along with a map of the fictional island in the shape of a human skull. Belgium's design team reconsider these utopian roots in light of the Belgium of 500 years later; Brussels is Europe's capital but, with Brexit, the 50-year dream of a united Europe is fast unravelling. The artist van Innis, whose murals in Maalbeek subway station, just 600m from the EU parliament, were destroyed in this year's terrorist attack, considers this uncertain future in a new map of EUtopia.
5 South Africa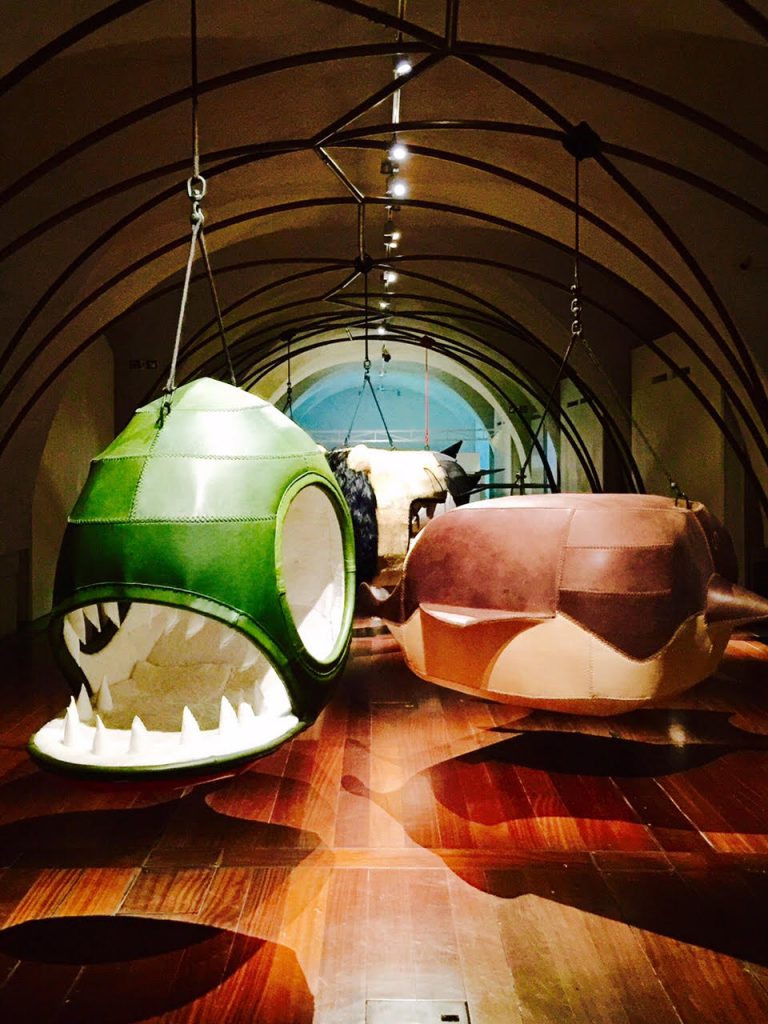 South Africa's installation, Otium and Acedia, celebrates liberation and playfulness as fitting statements of a country reborn from a convoluted, visceral history. Porky Hefer has designed a series of hanging nests in the form of animals, into which you can climb. The animals are fairly ferocious: aquatic predators such as the killer whale and the piranha whose gaping maws bristle with teeth. But Hefer's sub-aquatic utopia is also quirky and cheerful. For a country 'emerging' from its past struggles, a pervading sense of liberation and innocence takes on an emboldened meaning alongside the theme of utopia.
6 Japan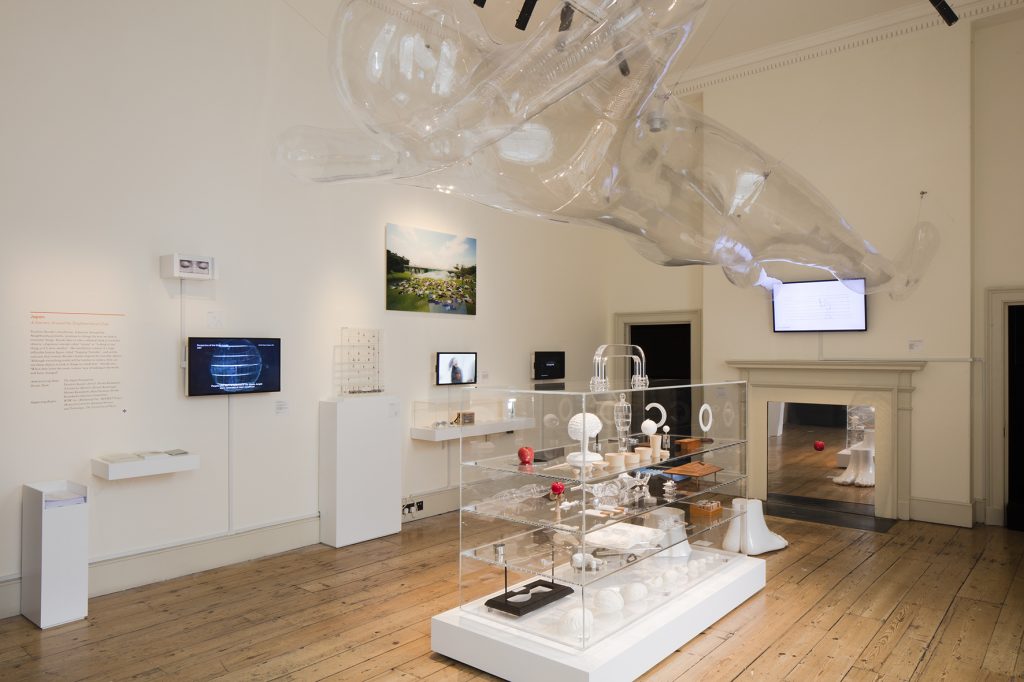 Yasuhiro Suzuki's installation, A Journey Around the Neighbourhood Globe, promises to change the way we look at everyday things. Suzuki likes to take a sideways look at everyday objects, a Japanese concept called 'mitate' or 'looking at one thing as if it were another'. His installation consists of a large inflatable human figure, titled 'Napping Traveller', and acrylic suitcases that contain Suzuki's works inspired by everyday objects.
"Although everything inside will be familiar to visitors, they can use these objects to look at things in a fresh way,"
Suzuki says.
"When they leave the room, visitors' way of looking at the world will have changed."
London Design Biennale opens tomorrow September 7th until 27th September at Somerset House
more info: www.londondesignbiennale.com
Categories
Tags