Guy Patton (born. 1980, Peterborough, UK) studied his BA in Fine Art at Bath Spa School of Art and his MA in Painting at the Royal College of Art, London, where he graduated in 2005 and was awarded the Stanley Smith Scholarship. He was also featured in The London Open at the Whitechapel last year.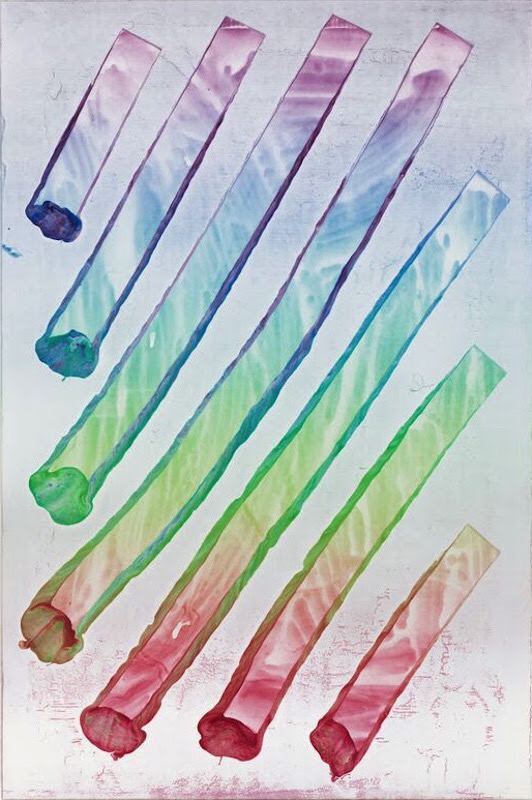 untitled acrylic on canvas – 180 x 120 cm
Continuing the theme of large gestural abstractions, which are very much in vogue, we have the striking work of Guy Patton who has shown at both Vitrine and Kinman Gallery.
Guy works on numerous pieces at the same time, with one painting often leaving the imprint of the previous one. There appears to be remains or echoes from one work to the other. At other times Guy makes large haphazard marks onto the surface revealing the under painting, working directly into the wet paint he removes and scraps off areas with a squeegee or a spatula making a distinctive pattern between the underlying colours on the ones on the surface.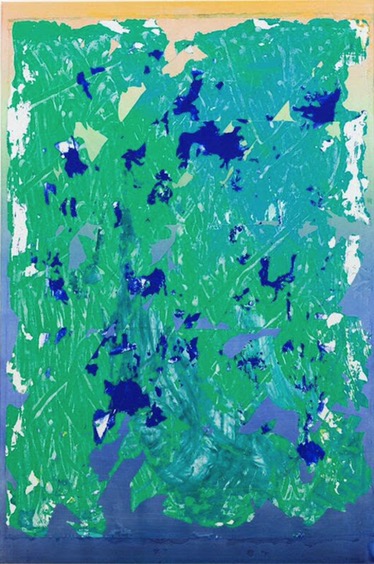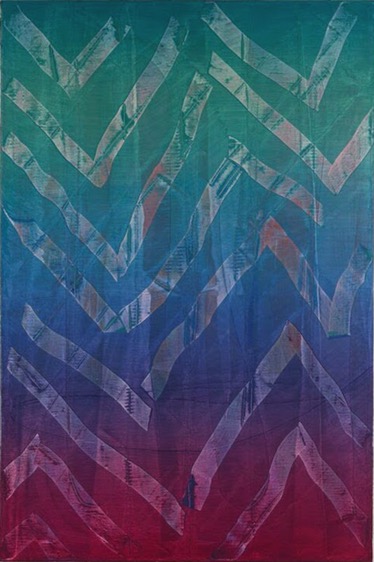 There is a profound interest in the materiality of painting and pushes the boundaries of how paint is applied. Much is left to happy accidents and chance, with elements of one painting appearing in another, creating the sense of unpredictability and uncertainty.
We have in Patton's work aspects of deconstruction, memories of previous pieces combined with a mixture of controlled marks and happenstance.
'I could say I know a certain amount about how the paint will react but the element of chance is very important to me. What keeps things interesting for me is when a new development could happen by accident. The visible layers of paint on the surface are important in revealing its history but deciding to tape the edges it not important, sometimes I do sometimes I don't – I am not trying to hide anything, apart from dirty finger prints!'
– Guy Patton.
Patton works on a large scale with most pieces measuring 180 x 120 cm, allowing the artist to be more expressive and physical in the gestures, the Abstract Expressionists of the 60's knew about the power of size and the overwhelming sense of the monumental.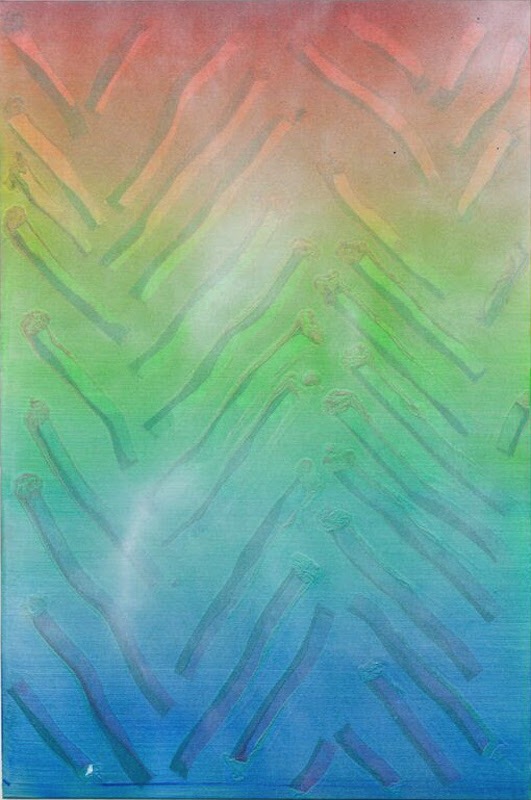 Categories
Tags