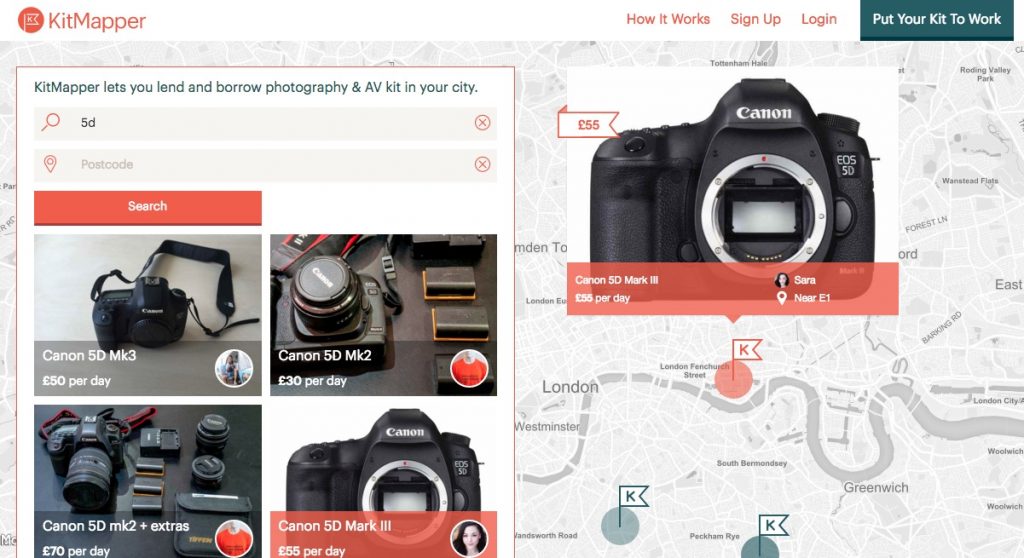 How often do creative professionals find themselves priced out of the equipment market? Too often. With funding to the arts constantly under threat, small, personal projects may never get to take flight. Dave Charlesworth and his team wanted to make sure that cost and availability of equipment wasn't the reason for creative enterprise to be hindered, and that belief led them to develop KitMapper, the UK's first equipment rental network dedicated to creatives.
Founded by artist and curator Dave Charlesworth, the team has over 30 years' combined industry experience. Their mission is to 'facilitate ambitious, creative projects'. They want to 'forge creative connections and put sophisticated kit in the hands of any individual with the imagination and skill to use it.'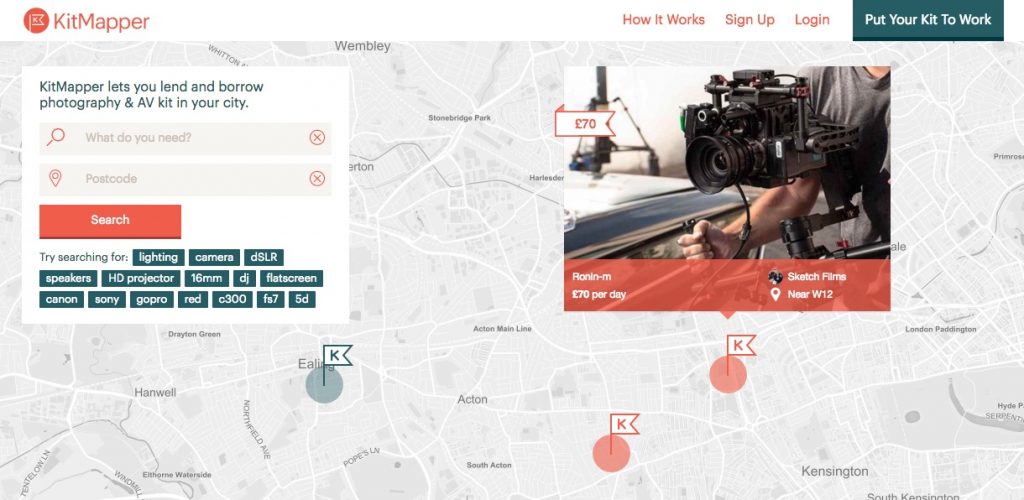 Using KitMapper is v easy and they already have kit to rent now including: Sony A7s, Canon 5D and C300 cameras, Technics 1210 turntables and NuMark MixPro II midi, BPS 900W flash studio light set etc
If you want to lend all you have to do is fill out the form, add some photos and list away. Both parties are covered by a legal rental agreement, status tracking, ID verification courtesy of Experian and trust ratings set by the community. Based in The Bussey Building in Peckham, KitMapper currently operates in London only, with plans to extend into new areas such as Bristol, Manchester and Glasgow by 2017.
KitMapper have already contributed equipment to Peckham Rye Music Festival, Peckham 24, and the University of the Arts London and Royal College of Arts degree shows.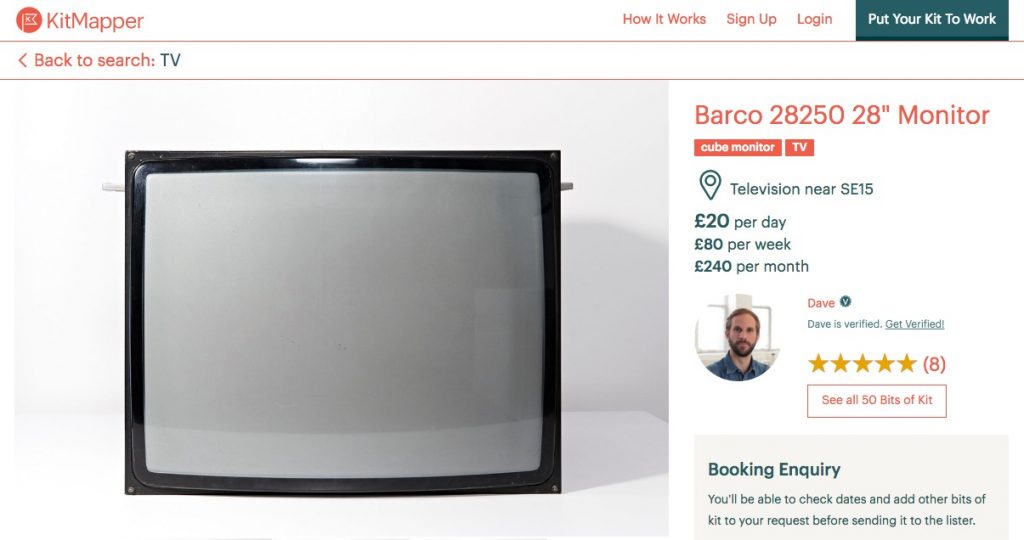 Categories
Tags