My previous posts have mostly been concerned with UK based artists, this week I want to look at a young New York painter – Torey Thornton.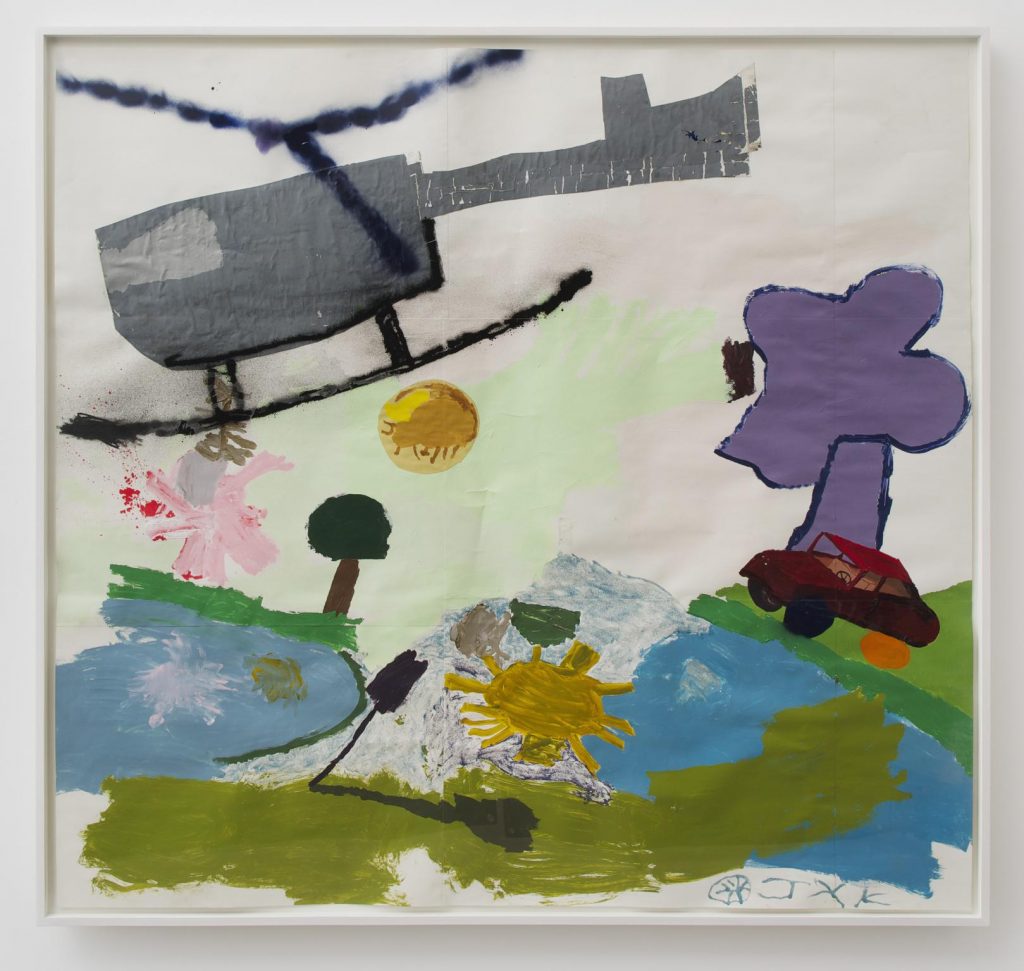 Torey Thornton, Dual(y) Noted, 2014, acrylic, spray paint, glitter glue, nail polish, graphite, and collage on paper, 155 x 165cm, 61 x 65 ins
Torey Thornton creates raw and crudely rendered abstracted forms often painted on paper, found wood and slatted panels, using a mix media of spray and acrylic paint, as well as collaged objects.
There is a childish innocence at play here, vivid bright colours run throughout the work, images and shapes that resemble amoebas or misshaped globes are often repeated. There is a nod to the cartoon-like painters such as Philip Guston as well as to colour field artists of the Abstract Expressionists, in particular Barnett Newman and Clyfford Still, and to the biomorphic abstraction of Jean Arp and Joan Miro, with the added jittery drawing style, which is part reminiscent of Milton Avery and Jacob Laurence. The composition and design is quirky and whimsical, the narrative is sprawling and elemental recognizable objects are rendered in delightfully naïve manner, such as a car, trees or the sun.
"For me, it's a game I play with myself about how to shift the familiar but keep things recognizable enough that you think you know what you're looking at—almost this tracer image buried in the picture,"
Torey Thornton has said.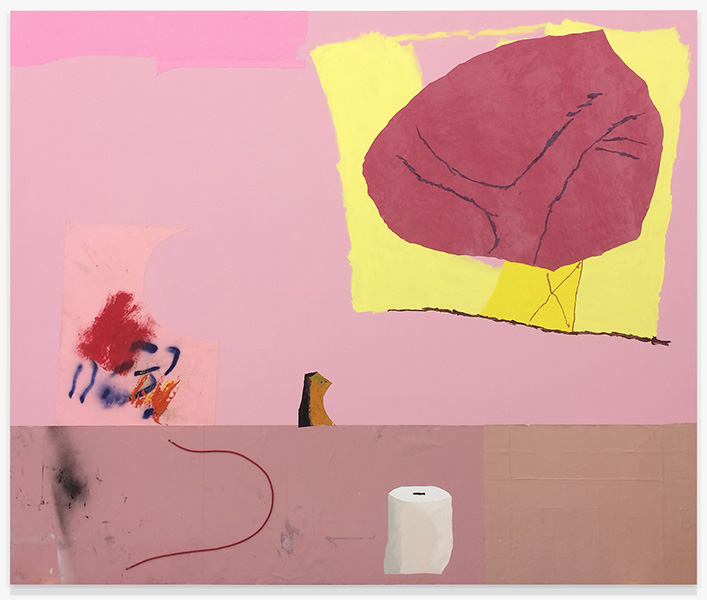 Shh. Come inside. It's so warm., 2014 Acrylic, velvet and collage on wood panel 72 x 86 inches 182.9 x 218.4 cm
Shh. Come inside. It's so warm 2014 Acrylic, velvet and collage on wood panel 72 x 86 inches 182.9 x 218.4 cm
The titles of the work are also jocular and comical, such as 'Shh. Come inside. It's so warm' and 'You Pissed On My Suburban'.
To say that Torey Thornton is one is watch is not quite true as the young artist is already is huge demand, with collectors lining up for his work. He was featured in Forbes Magazine's '30 Under 30' and Institutions such as The Hammer Museum in LA and Nasher Museum of Art have already acquired work.
He has already received a lot press attention, with articles in Frieze magazine, Artnews, Dazed Digital and the Observer.
Torey Thornton was born in Maron, GA in 1990 and received his BFA from Cooper Union, New York 2012.
In the UK he is represented by Stuart Shave/Modern Art and by Moran Bondaroff in the USA. He will also be featured in a two-person show 'Extensions Made To Trouble Transformation a' with Eric Mack at Almine Rech Gallery, Paris.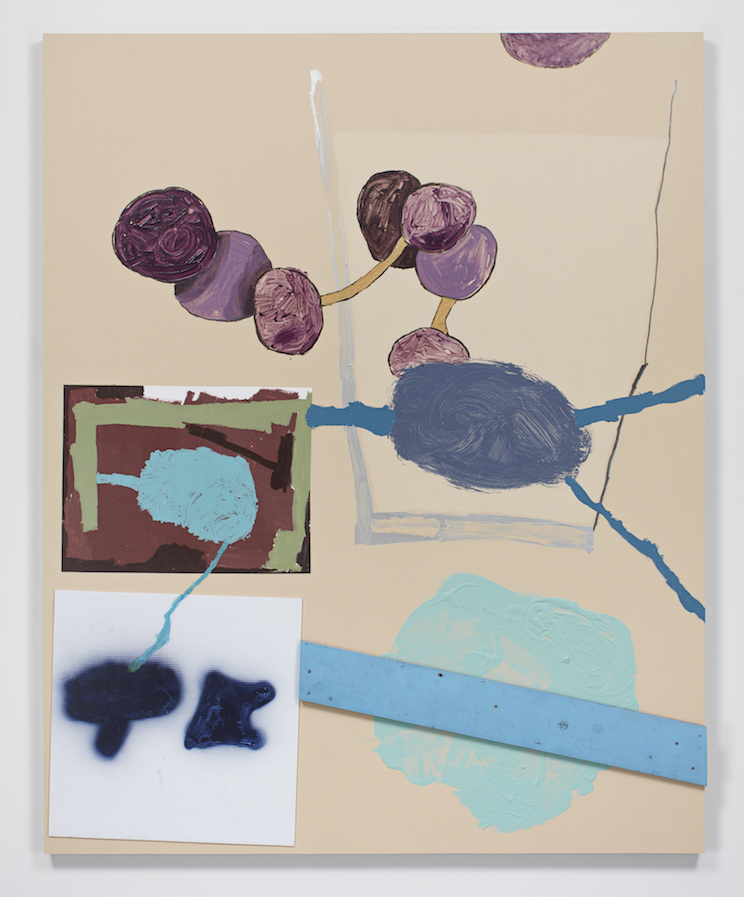 What Angel Do You Look Towards When You Are Damning Your Tears, Sweet Sis, 2016 Acrylic paint, corrugated plastic, collage, wood, graphite, and nail polish on wood panel 79 x 64 inches 200.66 x 162.56 cm

Categories
Tags