Studio Voltaire presents a retrospective of the 1980's performance group the Neo Naturists. This is the first historical survey of the Neo Naturists work in a public institution.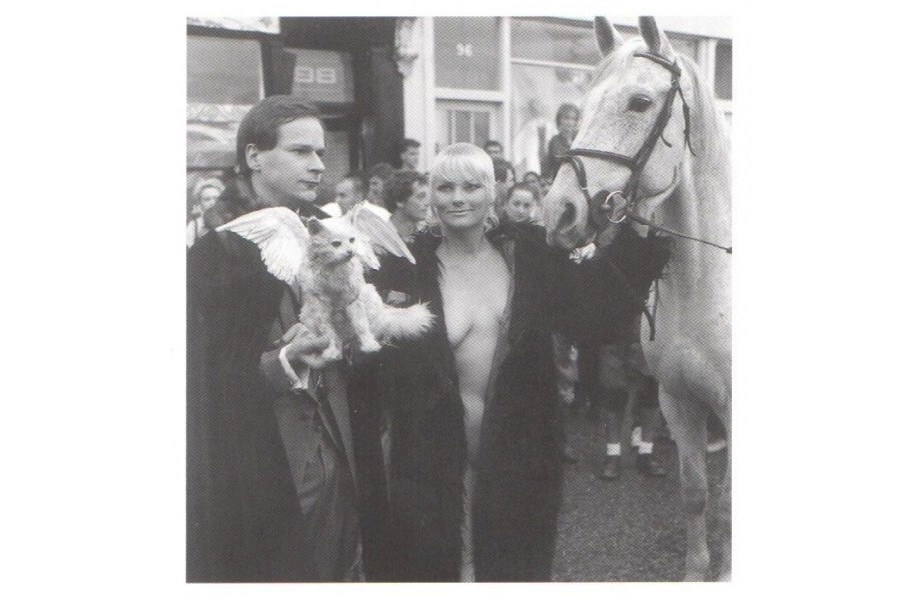 The Neo Naturists, Jennifer Binnie as Lady Godiva, Kings Road, London, 1985. 
The Neo Naturists were an important live art collective initiated in 1981 by Jennifer Binnie, Christine Binnie and Wilma Johnson. The group emerged as a part of London's subculture that arose from the squatting community in the aftermath of Punk and the emergence of the New Romantic club scene and the advent of Thatcherism. During this time a creative energy developed in the UK that sat outside established institutional practices of the time, creating its own network of activities, events, economies and personalities.
The Neo Naturists were a part of an incredible cultural network of collaborators and peers that included significant figures such as BodyMap (Stevie Stewart & David Holah), Leigh Bowery, Michael Clark, Peter Doig, Boy George, John Maybury, Bruce Lacey, Andrew Logan, Grayson Perry, Derek Jarman, Princess Julia, Peter Robinson (Marilyn), Test Department and Cerith Wyn Evans.
Combining ideas of ancient rituals with contemporary life, The Neo Naturists performed wearing little more than body paint in nightclubs, galleries, festivals and at unannounced site-specific public performances. Their celebration of a particular kind of anarchic innocence and deliberate primitivism provided a unique artistic voice within a cultural landscape that was otherwise dominated by a male perspective. Accordingly, their work engages with a range of complex issues surrounding gender, representation and performance.
The retrospective at Studio Voltaire will focus on elements taken from their archive from 1980–1992 and will include video footage of original performances, photographic documentation, costumes, paintings and ephemera from their performances.
During the exhibition's run, The Neo Naturists will takeover the theatre space at the ICA for a night of immersive performance, film and music.
8th July–21st August 2016 PV 7th July
Categories
Tags