MoMA PS1 presents Rockaway, a special outdoor exhibit by artist Katharina Grosse, acclaimed for exploring the medium of painting in regards to its locations, conditions and possibilities. Through this temporary public art installation, Grosse turns Ft. Tilden's decaying aquatics building into a sublimely exhilarating exterior painting with her unique spray painting technique.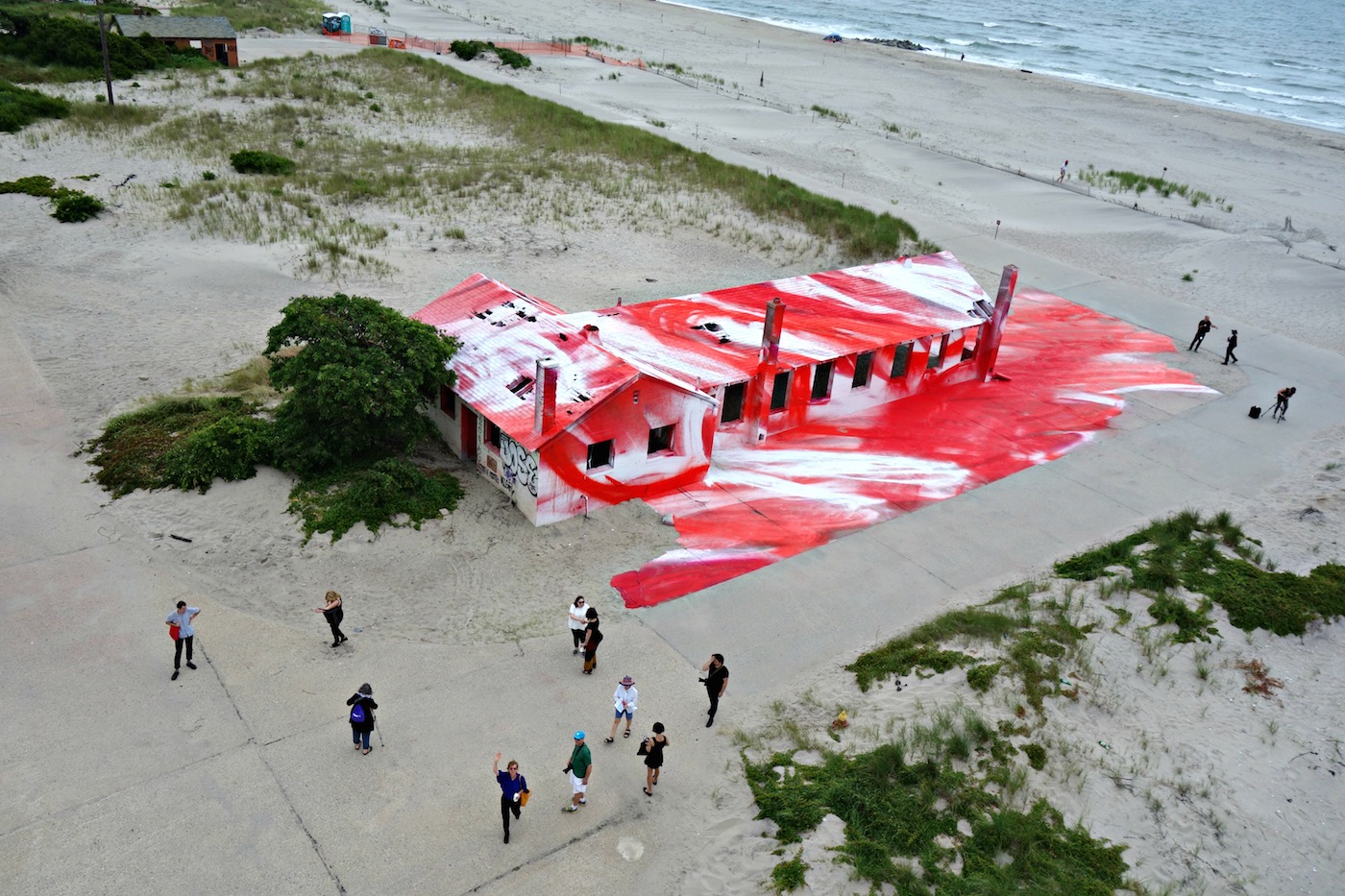 In her practice, Grosse seeks to extend the scope of her paintings beyond the traditional borders of a canvas. She uses a technique in which brightly colored paint is sprayed directly onto site-specific structures. In doing so, she incorporates both the architectural features of the space, and materials located in its immediate vicinity, such as sand, trees, sea grass and pavement. These sprawling and sculptural landscapes evoke the physicality of action painting and earthworks through their gestures and monumentality.
Grosse's work seamlessly combines the subtle nuances of light and shadow, characteristic of traditional landscape painting, with the weight and spectacle of large scale sculpture. In this exhibition, Grosse's singular approach highlights the possibilities of painting as a medium, and encapsulates the stark beauty of the natural and manmade structures in which this installation is contextualized.
Rockaway! is organized in collaboration with the Rockaway Artists Alliance, Jamaica Bay-Rockaway Parks Conservancy, National Park Service, Central Park Conservancy, NYC Parks & Recreation and Rockaway Beach Surf Club.
Kwaku Boateng ( @iamtheartrunner )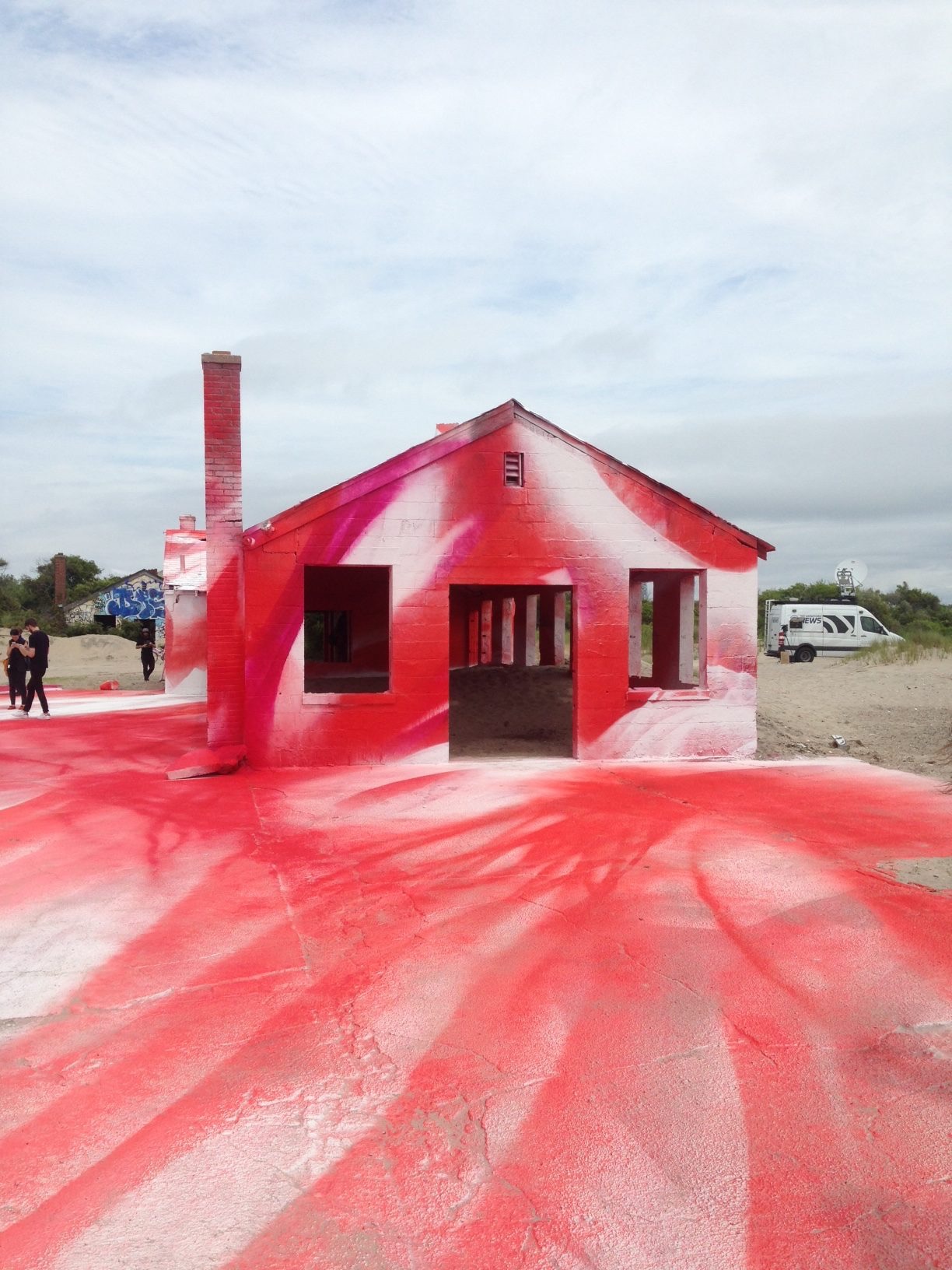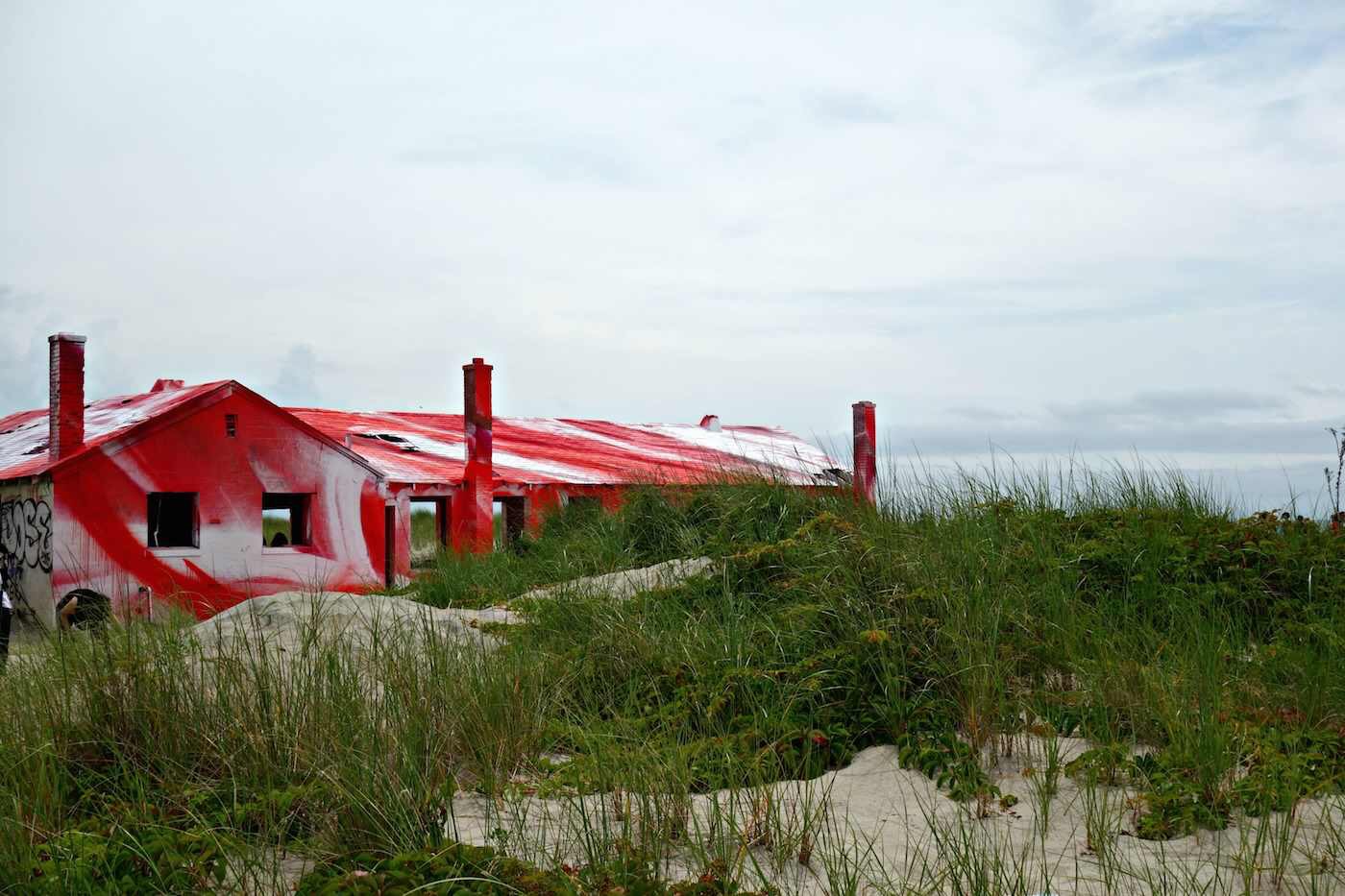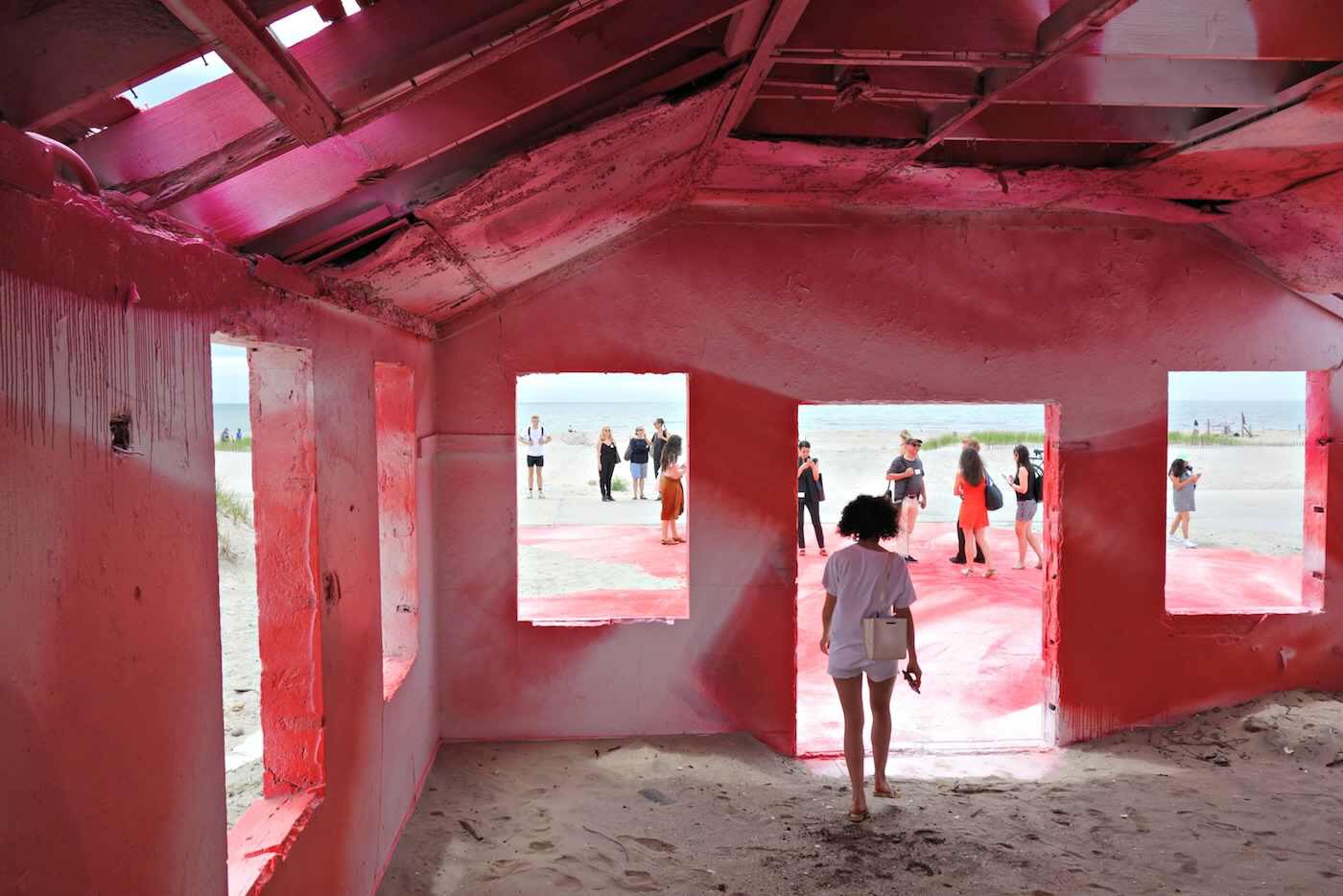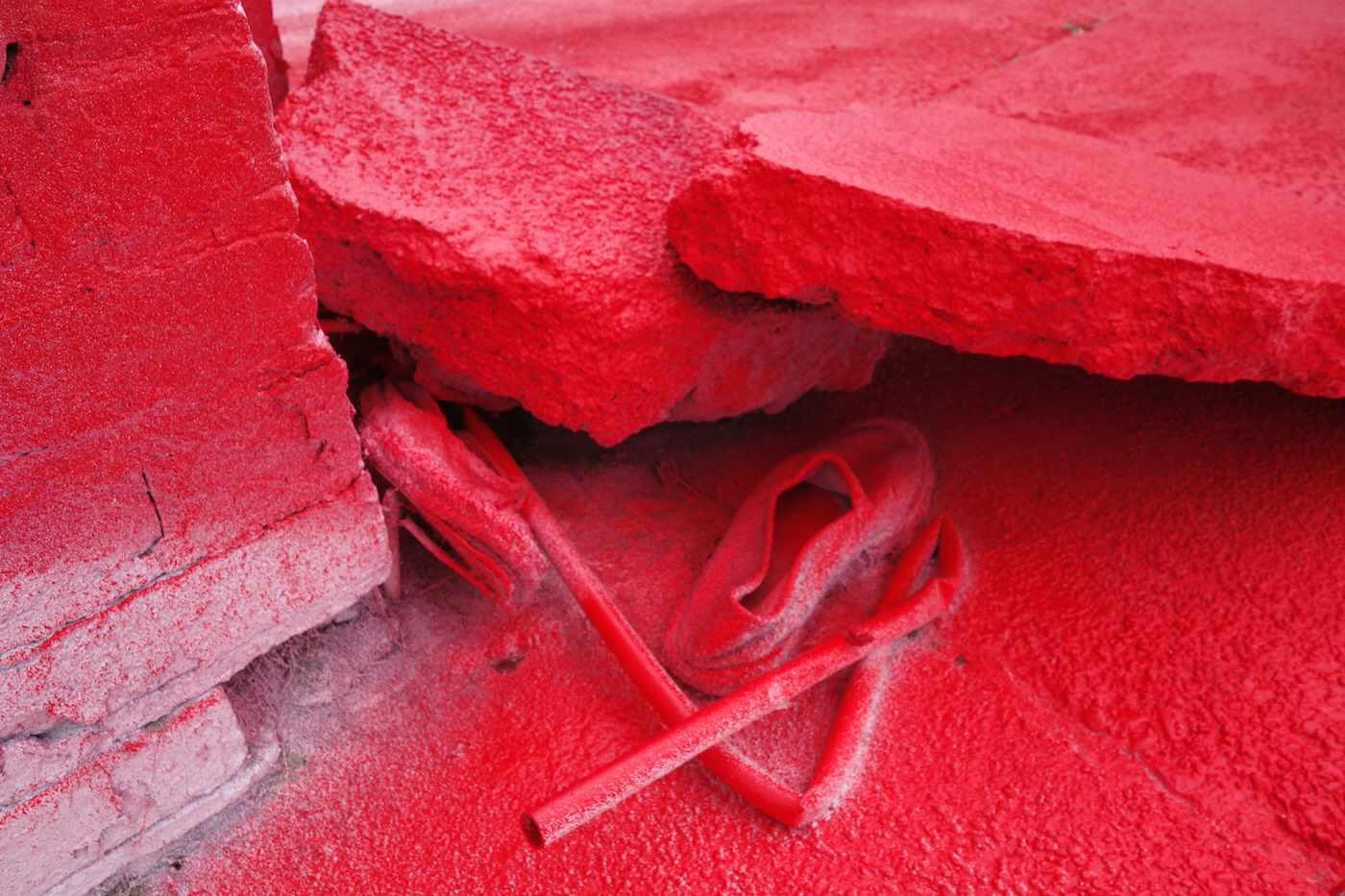 Categories
Tags