There are lots of art events happening in London; talks, workshops, tours, discussions and many many more! To help you with the choice Jenny Judova from Art Map London has picked 'The Most Interesting Art Events ' to see in London this week.
---
TUESDAY 5 MAY 
Talk: TRANSFORMING TRADITION: OUT WITH THE NEW, IN WITH THE OLD?
7:00 PM – 8:30 PM @ Royal Institute of British Architects, 66 Portland Place, London, W1B 1AD
The cottage has become romanticised to the point of being kitsch and newly constructed tower blocks are punctuating our skylines. In a country where streets of terraced houses are boarded up for demolition in one city, but sold for over a million pounds each in another, panellists debate whether architects should preserve the past or if it's time for a housing revolution.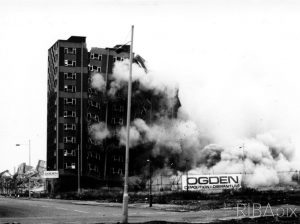 WEDNESDAY 6 MAY
Preview: EDWARD WADSWORTH 'INVENTORY'
6:00 PM – 9:00 PM @ ROB TUFNELL, 83 Page Street, London SW1P 4HA
From electric guitar to machine gun, popular means of protest exemplify the limited means with which resistance is expressed in the face of overwhelming technological and political opposition.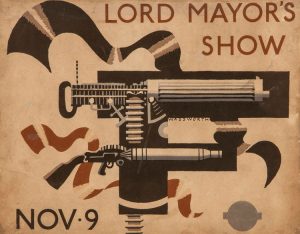 THURSDAY 7 MAY
6:00 PM – 9:00 PM @ Transition Gallery, Unit 25a, Regent Studios, 8 Andrews Road, Hackney, London, E8 4QN
The cocaine boom and Miami riots of the 1980s provided the violent backdrop to the television series Miami Vice. The show broke new ground by drawing upon New Wave culture and music and cynically implying that the tally of dead criminals that each episode ended with would immediately be replenished.
FRIDAY 8 MAY
Preview: Laura Dee Milnes 'Carrion, carrion'
7:00 PM – 9:00 PM @ 38b Peckham Rye | London | SE15 4JR
Carrion, carrion brings together the far corners of Laura Dee Milnes' diverse artistic practices in this, her first solo exhibition, creating conversations between sculpture, performance, text and sound.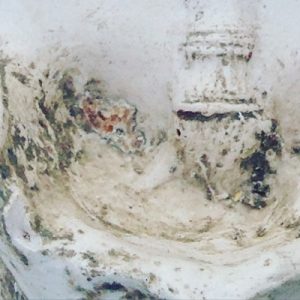 SATURDAY 9 MAY
2:00 PM – 5:00 PM @ Tiwani Contemporary, 16 Little Portland Street, London, W1W 8BP
Join us for an afternoon with artist Zina Saro-Wiwa, curator of The Pineapple Show and founder of Port Harcourt-based gallery Boys' Quarters Project Space. During this Saturday afternoon opening, we will be treated to a tour of The Pineapple Show led by Saro-Wiwa herself, talking us through the works in the exhibition and introducing us to her unique gallery project.
About Art Map London