Mary Heilmann is one of the most positive artists we've met. When the Californian artist introduces her new show at the Whitechapel Gallery her conversation frequently touches on finding ways around challenges, whether it's how to make a mark as a young woman artist, or how to keep students awake through a slide show. So it's a surprise when she reveals that one of the most important tools in her arsenal is knowing when to start a fight.
When Mary was an MA art student at Berkeley in the 1960s all anyone was interested in was guys in New York; Donald Judd, Robert Rauschenberg, Jasper Johns, Willem de Kooning, Dan Flavin and a handful of others. Between them these artists had reconceptualised the whole notion of art. She wanted to be like them (everyone kind of did) and studied poetry, ceramics and sculpture, but found the times weren't a-changing fast enough for a young woman's voice to be heard above the fray. Painting was 'dead' and when David Hockney, already a superstar despite being just a few years older than the students themselves, came to teach at the college, the cool kids on the fine art course didn't even attend his classes. Which was fine by Mary as she loved his work and it meant sculptors like her got a place instead.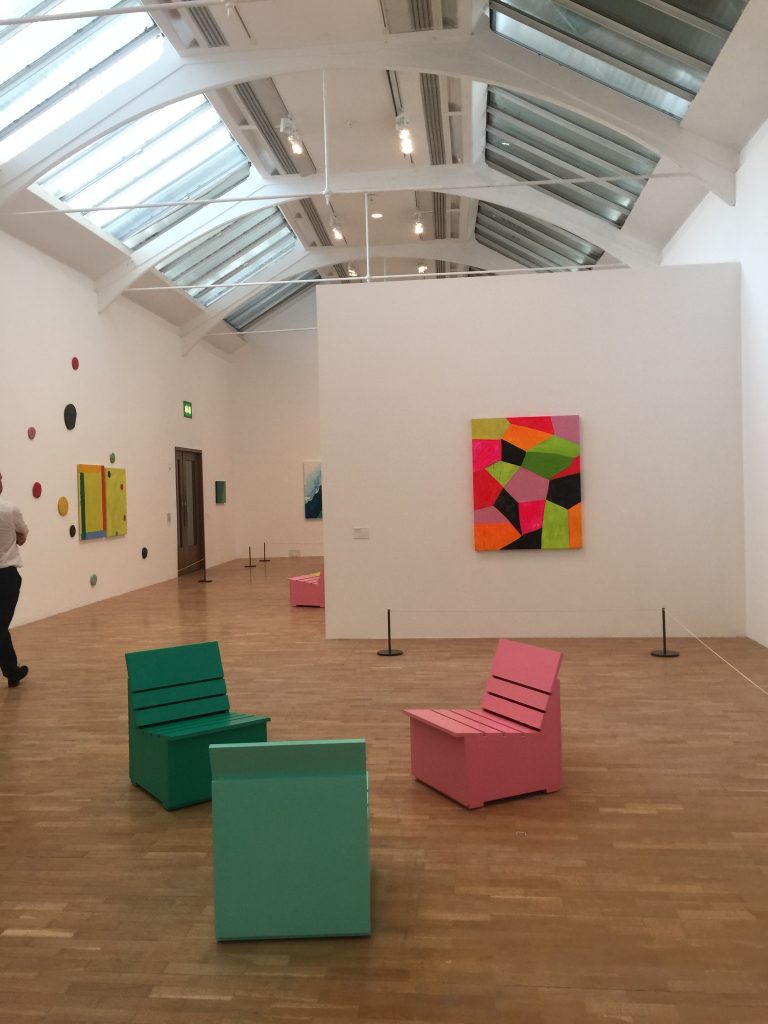 Moving to New York at the end of the 1960's Mary just 'knew' she was going to be best friends with Donald Judd and his gang. It didn't work out exactly like that. Instead, living in a squat, Mary soon realized that there were a lot of other artists in New York also pretty sure Donald Judd would be their best friend. In fact she soon realized that being a painter was so out of fashion that she could use the fact to get noticed.
As she tells it, New York in the late 60's was a pretty rough place. Artists would hang out at the now legendary home of punk, CBGB's and Mary would pick fights about painting vs. installation art with other artists. Being able to say that Hockney was her tutor packed quite a punch. The attention she garnered helped to launch her career, and her first solo gallery show took place at Paley & Lowe in New York in 1970, with a solo show at the Whitney in the same year.
So can being a bit aggro help your career? On this evidence it looks like the answer is yes, but if you're planning on trying it you might want to make sure that you are as talented, as qualified and as charming as Mary Heilmann.
Mary Heilmann 'Looking at Pictures Galleries 1, 8 & 9 till 21st August see the full programme of events here: www.whitechapelgallery.org
You can also check out Mary Heilmann's Playlist: mary-heilmann-playlist
Categories
Tags