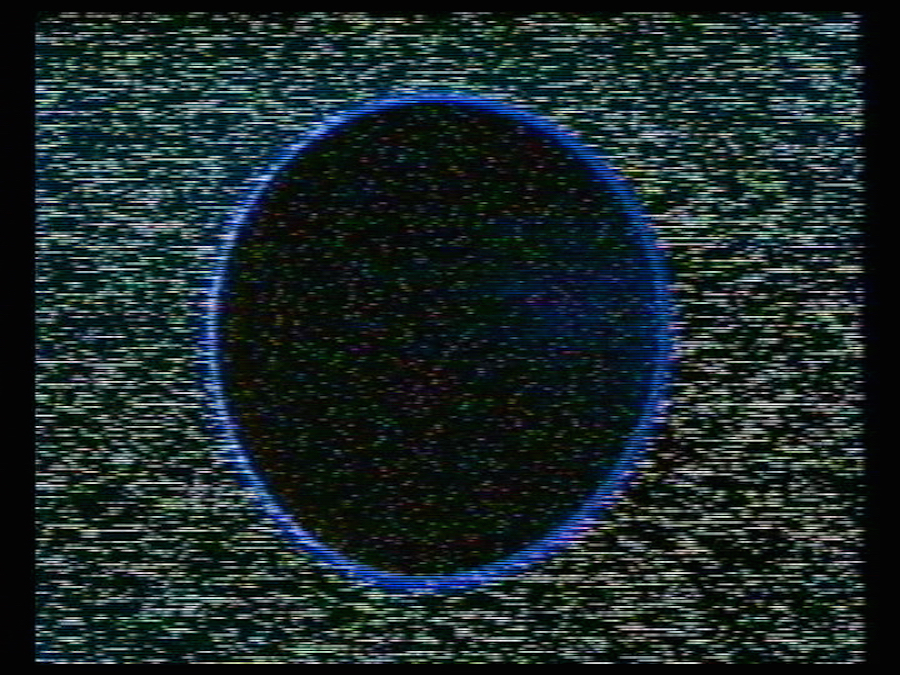 Steina and Woody Vasulka. Noisefields, 1974 Still from video, 7:07 min. Courtesy the artists and Vasulka Chamber, the National Gallery of Iceland 
Today the moving image and art incorporating computers seems to be in every gallery. However, the pioneers of digital art, and similar genres, are not ubiquitous within the art landscape. This is being changed, most notably with exhibitions such as Whitechapel's 'Electronic Superhighway'.
Raven Row are showcasing the work of Steina and Woody Vasulka, this collaborative duo explore the nature of the electronic signal.
Through the creation of new devices, the Vasulkas found ways to disrupt signals, turning the structure of audiovisual technology on itself. The exhibition presents several video and installation works. Each video work pulsates and crackles with machinic music and white noise. One of the standout videos is upstairs, where the viewer is invited to undergo a test of their perceptual endurance. This multicoloured, bonkers video flashes a series of chaotic colours, which surround a black circle. This work is not for the faint hearted. It's an angry, kaleidoscopic and pulsating, and has the potential to leave an after image just as strong.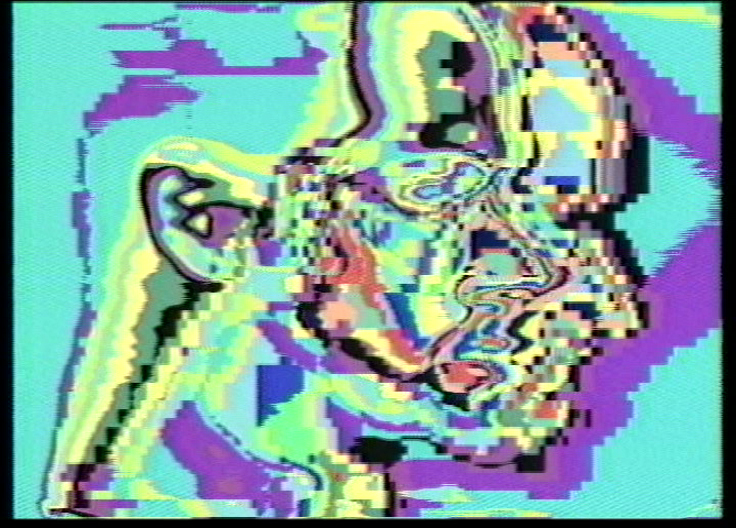 Steina, with Jeffrey Schier and Woody Vasulka. Cantaloup, 1980. Still from video, 22:56 min. Courtesy the artists and Vasulka Chamber, the National Gallery of Iceland 
Another notable work is 'Machine Vision'; in the centre of the room are several optical devices, which then display their live recordings onto several TV monitors. This "electro-optical mechanical environment' is how machines see us. As the viewer walks round the room, being captured and tracked, they see the bizarre world that the machines see and how they perceive us.
These two works, and the others on show at Raven Row, demonstrate why Steina and Woody Vasulka are labeled as digital pioneers. Many of these works would still seem fresh within today's art world. They demonstrate the playful attitude to the viewer-machine-artist relationship that art can have, regardless of where they sit on the digital/analogue spectrum. The Vasulka duo manage to do the remarkable, they create works that has digital aspects, whilst not alienating the viewer. Too often a work that involves computers or a digitalized approach can create a distance. The works by Vasulka, however, do not have this distance. They draw the viewer in, enveloping them in a world of glitches, white noise and machinic perception.
Steina and Woody Vasulka: Machine Vision is at Raven Row until 5th June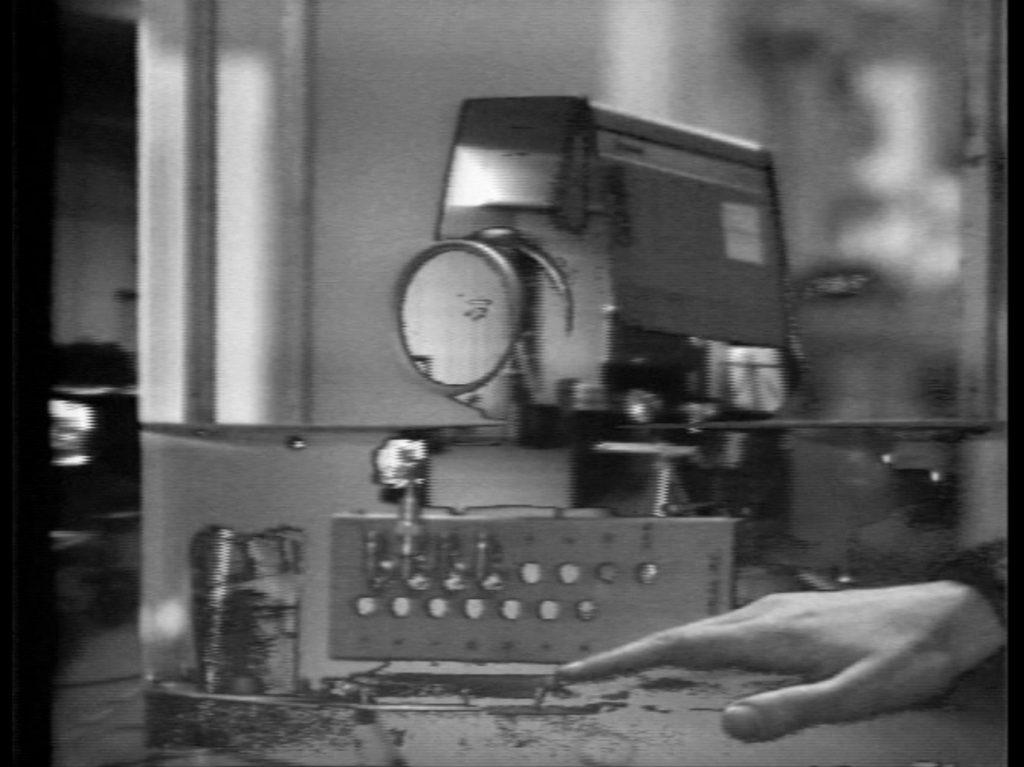 Steina Orbital Obsessions, 1975-77; revised 1988. Still from video, 24:13 min. Courtesy the artist and Vasulka Chamber, the National Gallery of Iceland 
Categories
Tags