There are lots of art events happening in London; talks, workshops, tours, discussions and many many more! To help you with the choice Jenny Judova from Art Map London has picked 'The Most Interesting Art Events ' to see in London this week.
---
TUESDAY 24 MAY
7:00 PM – 8:30 PM @ Royal Institute of British Architects (RIBA), 66 Portland Place, London, W1B 1AD
In an evening challenging the preconceptions of co-housing, a panel examines why co-housing has an image problem. A way of living that was pioneering in 1960's Denmark, it is increasingly propagated as an affordable model in the UK's volatile housing landscape. Could it be an appealing choice embraced by the Brits, instead of a forced economic solution?

WEDNESDAY 25 MAY
10:00 AM – 9:00 PM @ 6-10 Lexington Street, London, W1F 0LB
The exhibition will open to the public – for one day only – between 10am and 9pm on Wednesday 25th May 2016.
To celebrate the forthcoming worldwide publication of Francis Bacon: Catalogue Raisonné, the Estate of Francis Bacon is staging a one-day special event: Francis Bacon: Six Studies in Soho.
THURSDAY 26 MAY
6:00 PM – 9:00 PM @ The Averard Hotel, 10 Lancaster Gate, London W2 3LH
Eleven heads, cast in bronze and iron, unspeaking and inscrutable. Three torsos, like beaten breastplates. These are Rory Menage's fallen kings, empresses, warriors and sentinels, sculptures forged by a close reading ofOzymandias, Percy Bysshe Shelley's sonnet-memorial to the Egyptian Pharaoh Ramesses II.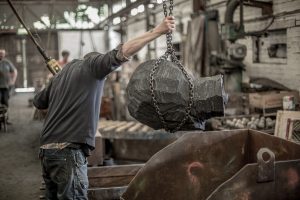 About Art Map London