'Amanita's work is mesmerising, not only for his phenomenal craftsmanship with ink, but also for its wry political humour in the vast context of Soviet history.'
– Thomas Heatherwick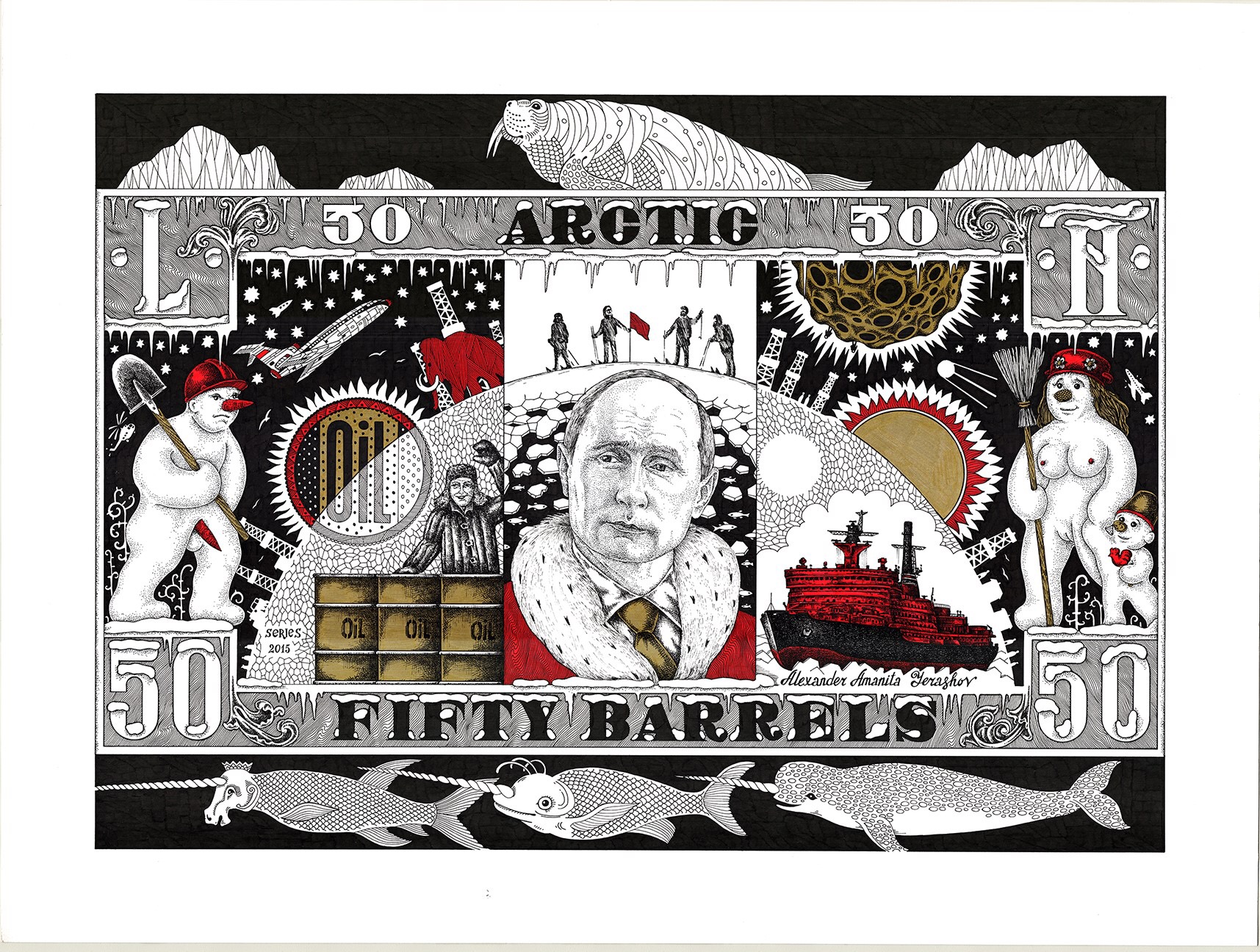 Encyclopaedia is an exhibition of pen and ink drawings by the acclaimed underground Moscow-based Kasahk artist Amanita (Man-Eater) . This will be Amanitas first london show.
Amanita, a former factory worker, is an incredibly gifted draftsman and darkly funny satirist. Although relatively unknown in the UK, Amanitas had started to gain a select following , including the designer Thomas Heatherwick who describes his work as 'mesmerising'.
In Russia Amanitas is a big deal being one of a band of underground artists, writers and performers who are opposed to the current regime — inevitably being a scathing critic of Putin.
Amanita is not just a political artist per se. His drawings are wry, crackling with visual jokes and mercurial connections and associations that draw on Russia's past and present.
AMANITA
Encyclopaedia
June 2nd – June 16th, 2016
Shapero Modern: 32 St Georges Street, London W1S 2EA
shaperomodern.com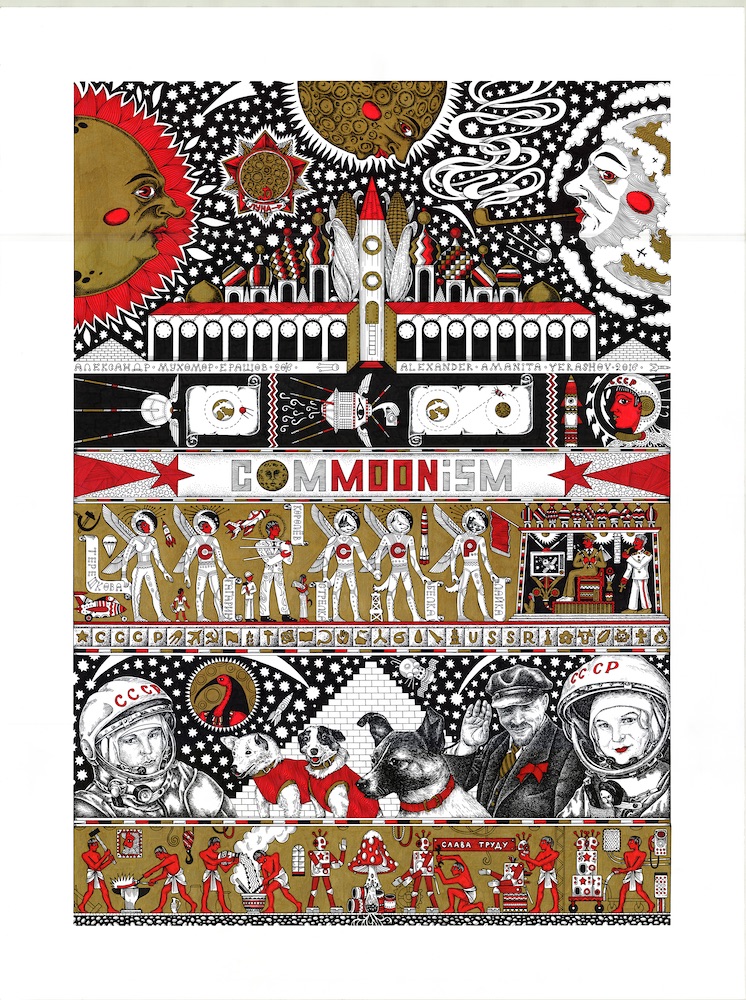 About Mark Westall