Platform Southwark has just announced the inaugural Stories of Being – a new festival conceived and developed in the temporary multi-disciplinary project space, dedicated to encouraging and promoting groundbreaking art, music and performance.
The festival was initiated by Being, an organisation set up by artist Ed Haslam, writer / director Karis Halsall and director Joe Ball, through the shared belief that, as well as our physical health, we all need to be aware of our mental health – and that conversations around this need to be reframed. With this in mind, Haslam, Halsall and Ball founded Being with the intention that it will grow into a supportive network of creatives, interested in discussing mental health in their work.
In collaboration with the Young Vic Taking Part & Directors Program, Being have co-curated a five-day festival to do exactly that. Through a series of informative, insightful and inspiring poetry, music and theatre performances, workshops, talks, installations and short films, Stories of Being will open up new creative discourses around subjects related to mental health and wellbeing – and encourage audiences to continue these conversations after the event.
Coinciding with Mental Health Awareness Week (UK), Stories of Being will run at Platform Southwark from 18th – 22nd May, 2016.
Stories of Being runs at Platform Southwark, 1, Joan Street, London SE1
18th-22nd May, 2016 – See website for full schedule and ticketing details www.platformsouthwark.co.uk
PROGRAMME HIGHLIGHTS INCLUDE:
THEATRE: Four critically acclaimed theatre companies will present a series of double-bill performances across the festival – ranging from the honest and funny to the moving and deeply thought-provoking.
18th – 20th May 7.00pm
• Hoax & Luminary will present their riotously funny 'Hysterical', winner of the People's Choice Award at the recent Vault Festival 2016.
• Heart to Heart present 'How We Think We Think', a performance, which strikes up conversations with audiences, about how we process decision-making.
21st – 22nd May, 3.00pm & 7.00pm
• Jane Gauntlett presents 'In My Shoes: Waking in Slough', which uses virtual reality to recreate true stories as theatrical experiences that straddle the intersection of empathy, performance, multisensory immersion, documentary and technology.
• Clowning duo Shea Wojtus and Nora Smith, A.K.A The Figgy Figs, perform 'MorbidAbnormalMe',
an honest, heartfelt and hilarious examination Wojtus' real-life fears and problems with severe anxiety.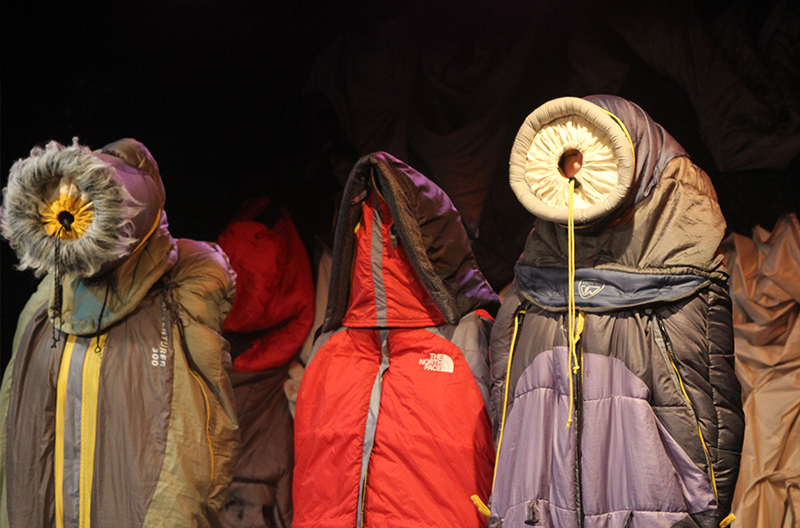 Hoax workshop
WORKSHOPS: Workshops across the festival, include:
• Finn Beames For their first major London production, Bodycorps collaborated with leading
molecular psychiatrists to create an intimate opera for seven vocalists and nine musicians. From feelings of overwhelming loneliness to confrontations with cutting-edge genetics research, The Anatomy of Melancholy sets humanity's most common mental health problem to music. Founder and Artistic Director Finn Beames, will run a workshop for people interested in creating work about mental health.
• Exploring the chatter. This workshop is designed to explore the chatter of that inner voice in our head. Rosa Connor and Museum of Happiness affiliate, Vicky Johnson, use drama, costume and play to help participants learn to understand the different types of thoughts we have, notice when those negative ones crop up and learn how to transform them.
• Cecilia Knapp is an ambassador for CALM (Campaign Against Living Miserably) – an alumna of the Camden Roundhouse's prolific poetry mentoring scheme and is now a resident artist at the venue. Currently, she is working on a one-woman spoken word theatre piece Finding Home that she will be sharing in this workshop – exploring the benefits of expressing your story and finding your voice through writing.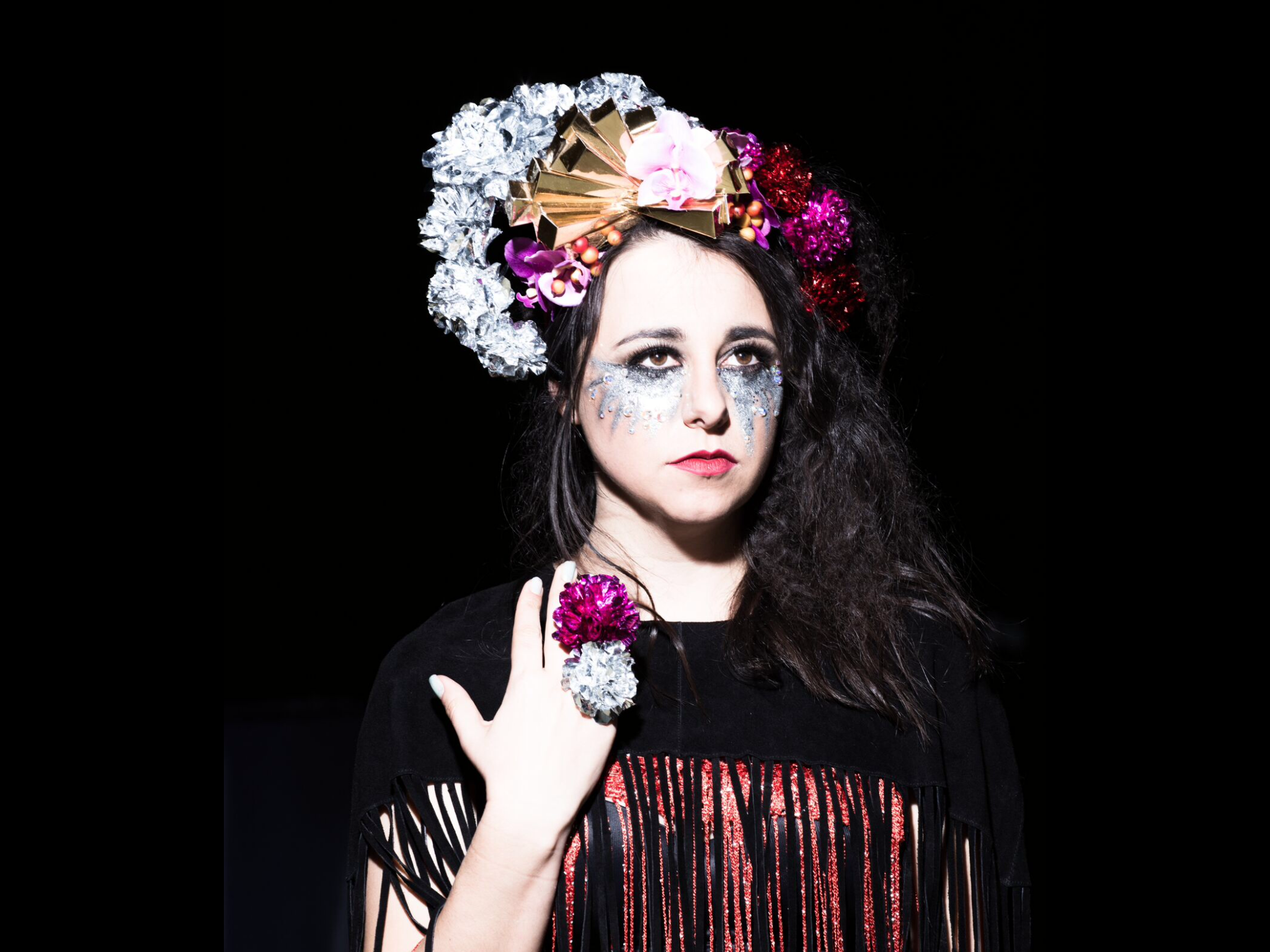 Brigitte Aphrodite
ART INSTALLATIONS and POETRY: A number of installation and performance artists, with a specific interest in mental health and wellbeing will present work throughout Platform, over the festival:
• Brigitte Aphrodite – is a punk poet, musician and performance artist. At Stories of Being she will share some of her latest compositions and talk about the making of 'My Beautiful Black Dog', her musical about depression, which was performed at the Edinburgh Fringe festival 2015.
• 'Ship of Fools' by the vacuum cleaner. The story of what happened when the artist, anticipating a major decline in his mental health, but wishing to avoid admission to an acute psychiatric ward, served a mental health section on himself. In May 2011 he opened his own Asylum, wrote his own mental health act and detained himself under its rules. During this period, artists and non-artists were invited into the space, to collaborate on new work.
• Cecilia Knapp In addition to her workshop Celia will give a poetry performance.
TALKS: Over the festival's weekend, (21st-22nd May) Platform will become a hub of conversation, with free talks, panel discussion and debates hosted by creative, clinicians and those who have experienced mental health issues themselves. These include:
• Blue Orange in focus: Mathew Xia in conversation with Imogen Brodie, Director of Young Vic Taking Part .
Mathew Xia is the director of the Young Vic's current production of Blue Orange. Prejudice and the best ways to treat people with mental health concerns are issues confronting the main character in Blue Orange, which will be contextualised in this discussion hosted by Imogen Brodie, Director of the Young Vic's Taking Part program.
• Mental health in creative business and tech industry: James Shillcock & Eva Liparova.
James Shillcock is the founding director of Vivid Drinks, the leading Matcha green tea drinks brand, with a mission to improve mental wellbeing. Eva Liparova is producer of Black Dog Gold Fish and worked in the tech industry for many years before moving into theatre. Together they will host an eclectic panel of entrepreneurs, who are breaking ground to take depression and anxiety out of the shadows and into everyday conversation.
• Idio-think-cracies: An open access conversation facilitated by playwright Karis Halsall and Dr. Katherine Hopkins (PHD Psychology) from University College London.
How have your mental health struggles improved your creative practice? What can we therefore gift to those struggling in the wider community? How do we honour our idiosyncrasies, our practice, ourselves and our stories?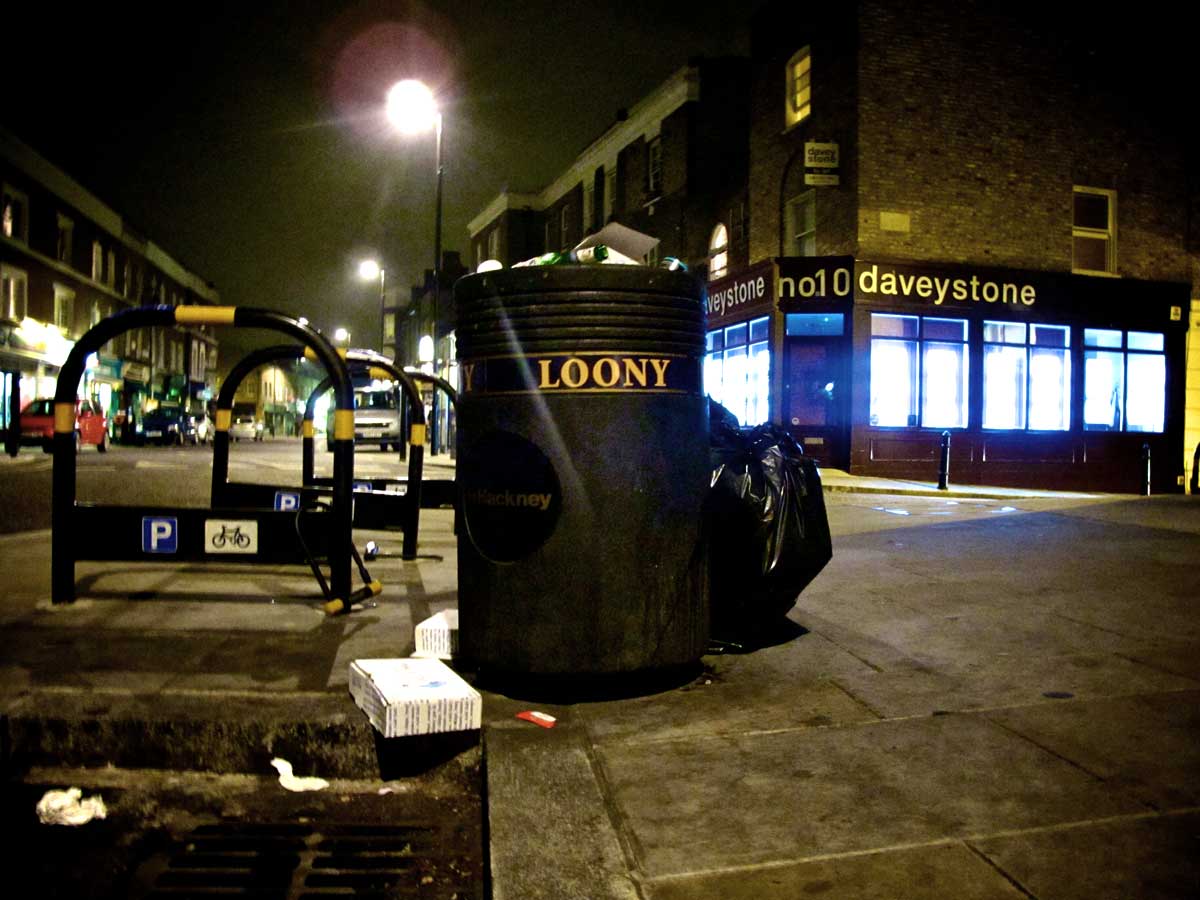 FILM: A number of films addressing subjects around mental health and wellbeing, will be screened between talks, including:
• Stories of Being: a short film directed by Mollie Mills and produced by Silverfish Media, motivated by the fact that suicide is the biggest killer of young men in the UK. Young men are talking about everything: sex, drugs, parties and politics, so why is there a silence when it comes to mental health? Through this film, we are taken on a journey through the voices of three protagonists talking about how this silence has had crippling effects. Mollie Mills is known for her raw style, celebrating youth culture and Silverfish for their documentary, campaign and brand films that inspire change. The new film will premiere at the festival.
Categories
Tags