Patrick Hough and Lawrence Lek are today announced recipients of the Jerwood/FVU Awards 2017. Each receive £20,000 to develop significant new moving-image works for exhibition in spring 2017.
Echoing this year's curatorial theme of Neither One Thing or Another, both artists' proposals examine the steadily blurring line between the real and the artificial, and the increasingly intimate interplay between physical objects and their virtual counterparts.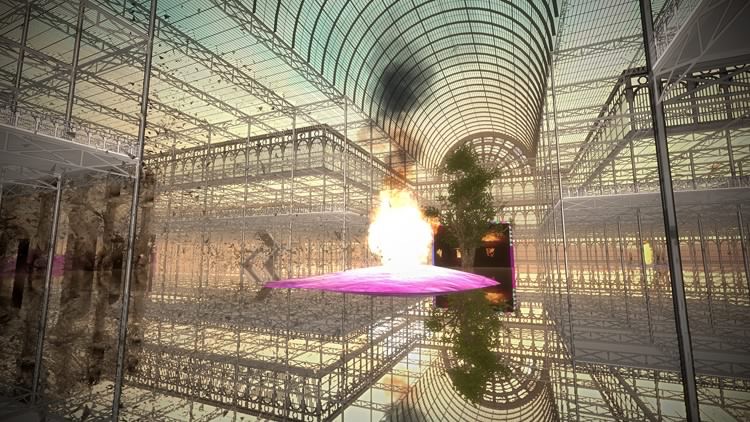 In Lawrence Lek's proposal an emerging artificial intelligence – a computer-generated ghost in the machine – discovers its own autonomy, and ponders the range and limits of its post-human powers of creativity.

In Patrick Hough's proposal, on the other hand, forgotten artefacts from the Hollywood Dream Factory – props and décor from abandoned film sets – take on a new life as precious mementoes of cinema history: replicas and fakes that have acquired a strange kind of authenticity. Moving fluently between definitions and across formal boundaries, both works make us look again at the uncertain nature of what we think we know and see.
The artists were selected from over 240 applications by; Steven Bode, Director, FVU; Duncan Campbell, artist and Turner Prize 2014 winner; Cliff Lauson, Curator, Hayward Gallery; Amy Sherlock, Reviews Editor, Frieze; and Sarah Williams, Head of Programme, Jerwood Visual Arts.
The two new commissions will be exhibited at Jerwood Space in spring 2017.
More information can be found at JerwoodFVUawards.com #JerwoodFVUawards
About the artists
Patrick Hough works with moving image, photography, sculpture and installation. His recent work questions the relationship between humans and objects; exploring links between cinema, technology and museology through archives of historical film props. Hough is a graduate of the National College of Art and Design, Dublin and the Royal College of Art, London. Recent solo exhibitions include; Unobservables at narrative projects, London; An Archeology of Cinema at Dagestan Museum of Fine Arts, Russia; Once more, with feeling! at MOT International Project Space, London and Ouarzazate at PhotoIreland Festival, Dublin. Group shows include; Crab Walk at NGCA, Sunderland; Levitate at Museums Quartier, Q21 INTERNATIONAL, Vienna and Verto at Studiocur/art, Paris, amongst others. jerwoodfvuawards.com/artists/patrick-hough
Lawrence Lek creates speculative worlds and site-specific simulations using gaming software, video, installation and performance. Often based on real places, his uncanny digital environments reflect the impact of the virtual on our perception of reality. Contrasts between utopia and ruins, desire and loss, and fantasy and history appear throughout his work to symbolise this exchange. Lek is a graduate of the Cooper Union, the Architectural Association, and Trinity College, Cambridge. Currently based at the White Building in London, his work has been featured in recent exhibitions at Tramway, as part of Glasgow International 2016; KW Institut, Berlin; Cubitt Gallery, London; Wysing Arts Centre, Cambridge and the Delfina Foundation, amongst many others. Previous to the Jerwood/FVU Awards, he received the Tenderflix/Tenderpixel Artist Video Award and the 2015 Dazed Emerging Artist Award. jerwoodfvuawards.com/artists/lawrence-lek
About Mark Westall