The programme for Liverpool Biennial 2016, the largest contemporary art festival in the UK, running from 9th July to 16th October 2016, was announced today by Sally Tallant, Director of Liverpool Biennial.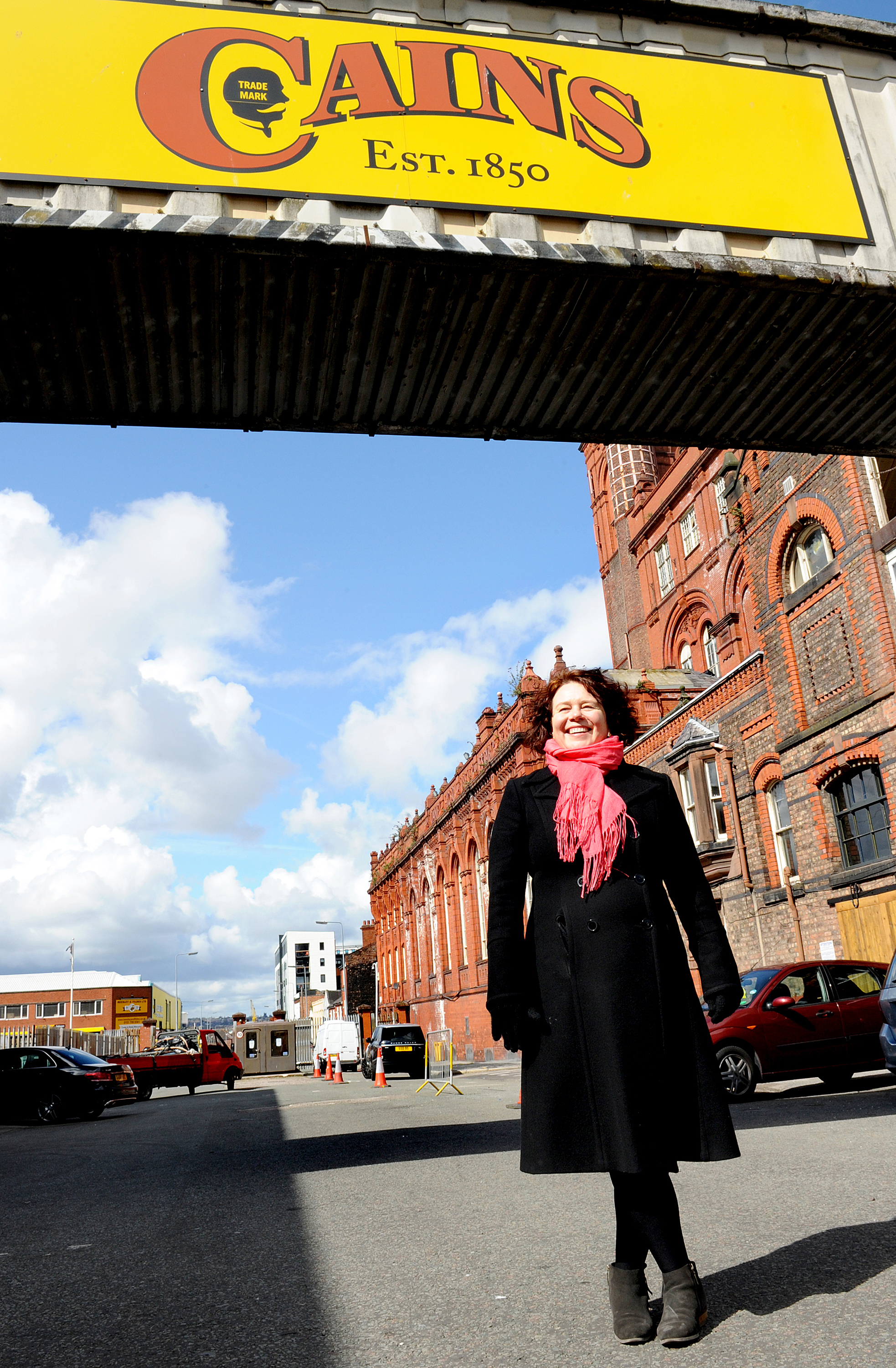 Sally Tallant outside Cains Brewery
Photo: Shirlaine Forrest / Getty Images on behalf of Liverpool Biennial
For the ninth edition of the Biennial, 42 artists are invited to create new work for locations across the city, alongside a showcase of ten associate artists working in the North of England. Artists from Australia, Belgium, China, France, Greece, Iran, Ireland, Italy, Japan, Lithuania, Palestine, Portugal, Russia and Taiwan, as well as the UK, will participate.
Sally Tallant, Director of Liverpool Biennial, said today:
"We are delighted to give artists the time and the opportunity to make new work and respond to the fabric of the city. Building on our year-round programme of commissions in Liverpool, including Sir Peter Blake's dazzle ferry, we hope to create a long-lasting contribution to the cultural life of the city and make it a place where artists can live and thrive."
The Liverpool Biennial exhibition has been conceived as a series of episodes, drawing inspiration from Liverpool's past, present and future.
The episodes are:
Children's Episode, the Biennial's first comprehensive commissioning programme for artists to work collaboratively with children; Ancient Greece, the inspiration behind many of Liverpool's grandest buildings; Chinatown, acknowledging Liverpool's heritage as Europe's oldest Chinese community in Europe; Flashback, artists' new interpretation of history; in Software, Biennial artists will open up new perspectives and interactions with technology; and Monuments From the Future, where artists have been invited to imagine what Liverpool might look like in the future.

Marvin Gaye Chetwynd, Jesus and Barabbas puppet show
The Children's Episode will include a commission by British artist, Marvin Gaye Chetwynd,who will create a film, Dogsy Ma Bone, entirely cast, produced and directed with young people from Liverpool. Liverpool's fleet of Arriva buses will include three double-deckers transformed by artists, of which one will be designed by schoolchildren.
Reflecting on Liverpool's radical political history, Japanese artist Koki Tanaka revisits the scene of a huge protest in Liverpool in 1985. It involved around 10,000 children, demonstrating against the Conservative government's Youth Training Scheme. Tanaka will bring together original participants and their children for a walk through the city, from St George's Hall to the Pier Head, retracing the original route. Children will lead the interviews for the artist's film of the project, which will be shown at Open Eye Gallery throughout the Biennial.

Mark Leckey, Still from Dream English Kid, 1964 – 1999 AD
In Flashback, Merseyside-born artist Mark Leckey will present Dream English Kid, a film inspired by events in his life from the 1970s to 1990s. The film will be screened alongside new sculptural works in the Saw Mill, the former entrance to the legendary Liverpool club night Cream.
A floor of Tate Liverpool will be transformed into Ancient Greece. Drawing on National Museums Liverpool's significant collection of classical Greek sculptures, originally amassed by Lancastrian antiquarian patron, Henry Blundell in the early 1800s, Tate Liverpool will show these sculptures alongside new commissions by international artists including Andreas Angelidakis, Koenraad Dedobbeleer and Jumana Manna. Outside the Mersey Tunnel George's Dock Ventilation Tower, the celebrated American artist Betty Woodman will create a large-scale bronze fountain made from Woodman's characteristic vessels and fresco-like sculptural works.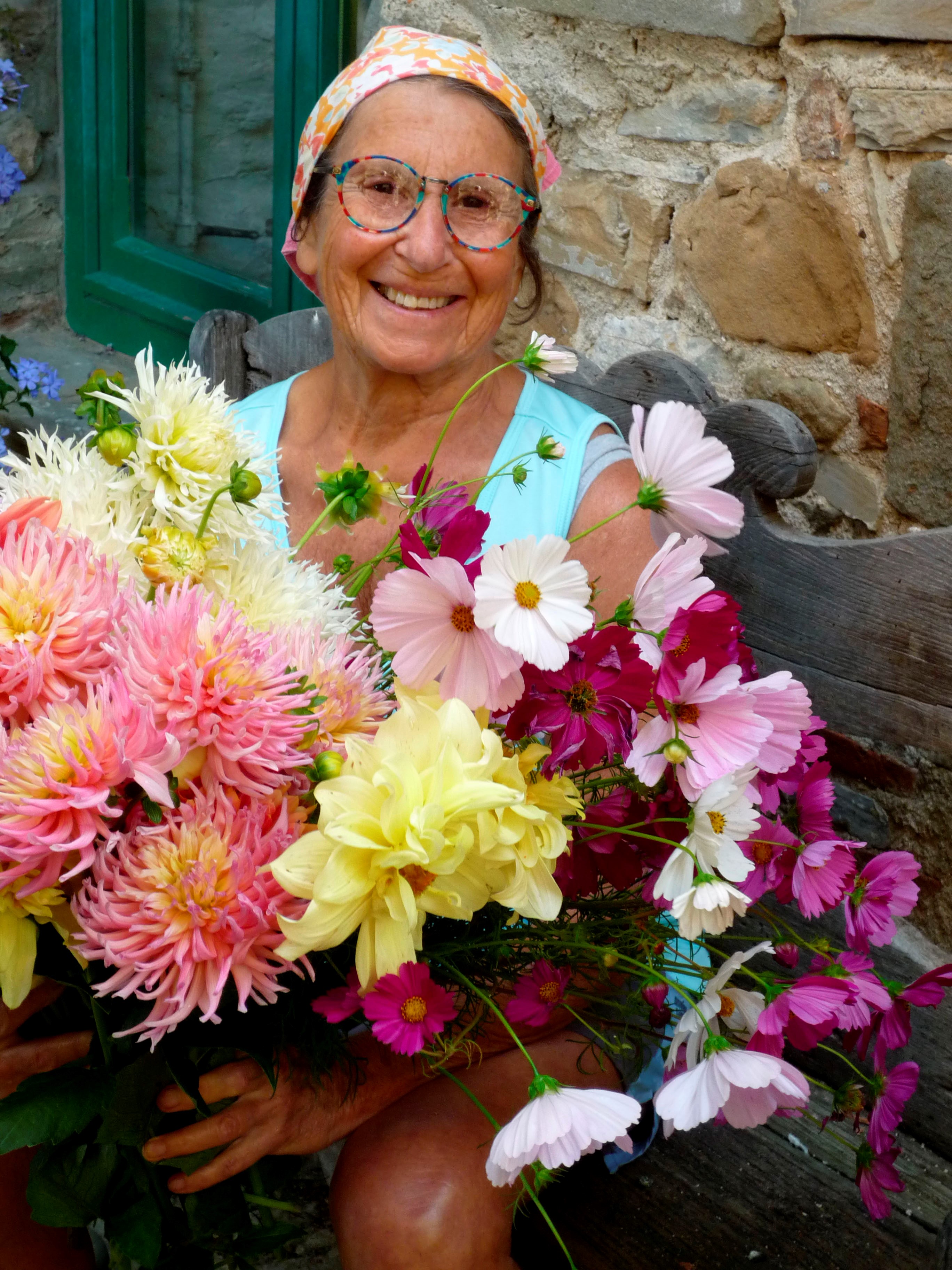 Portrait of Betty Woodman Courtesy of the artist
Throughout the Biennial, echoes of China and Liverpool's ever present Chinatown will resound in spaces across the city, to be encountered in everyday settings such as the supermarket, and in large spaces such as Cains Brewery. Work by 15 artists from all parts of the world will be featured. Among these is a work by Ramin Haerizadeh, Rokni Haerizadeh and Hesam Rahmanian, exiled in Dubai, who are sending a shipping container by sea full of works from their art collection and artefacts from their home, to be reassembled in Liverpool.

Cains Brewery Photo: Oleksander Burlaka. Courtesy of Liverpool Biennial
Among the locations for Liverpool Biennial 2016 will be the historic Cains Brewery building on Stanhope Street; the art deco 'palace', the former ABC Cinema; Clarence Dock in North Liverpool; the Oratory; streets, pubs, hotels, restaurants, supermarkets and all the key visual art venues in the city including Tate Liverpool, FACT, Open Eye Gallery and Bluecoat.
Liverpool Biennial 2016 commissioned artists are:
Lawrence Abu Hamdan (Jordan/UK/Lebanon), Andreas Angelidakis (Greece/Norway), Alisa Baremboym (USA), Lucy Beech (UK), Mariana Castillo Deball (Mexico), Yin-Ju Chen (Taiwan), Ian Cheng (USA), Marvin Gaye Chetwynd (Australia/UK), Céline Condorelli (Italy/Switzerland/France), Audrey Cottin (France), Koenraad Dedobbeleer (Belgium), Jason Dodge (USA), Lara Favaretto (Italy), Danielle Freakley (Australia), Coco Fusco (USA), Fabien Giraud and Raphaël Siboni (France), Hato (UK), Ana Jotta (Portugal), Samson Kambalu (Malawi), Oliver Laric (Austria), Mark Leckey (UK), Adam Linder (Australia), Marcos Lutyens (UK), Jumana Manna (Palestine), Rita McBride (USA), Dennis McNulty (Ireland), Elena Narbutaite (Lithuania), Lu Pingyuan (China), Michael Portnoy (USA), Sahej Rahal (India), Ramin Haerizadeh, Rokni Haerizadeh & Hesam Rahmanian (Iran), Koki Tanaka (Japan), Suzanne Treister (UK), Villa Design Group (UK/USA), Krzysztof Wodiczko (Poland), Betty Woodman (USA), Arseny Zhilyaev (Russia).
Liverpool Biennial Associate Artists are:
Simeon Barclay (Leeds), Jacqueline Bebb (Chester), Lindsey Bull (Manchester), Robert Carter & Lauren Velvick (Manchester), Nina Chua (Manchester), Matthew Crawley (Leeds), Frances Disley (Liverpool), Daniel Fogarty (Manchester), Harry Meadley (Leeds), Stephen Sheehan (Birkenhead)
Partner exhibitions showing during Liverpool Biennial 2016 are:
John Moores Painting Prize, Walker Art Gallery
Bloomberg New Contemporaries, Bluecoat
There will also be a Biennial Fringe.

Liverpool Biennial 2016 Curators in Chinatown
Photo: Shirlaine Forrest / Getty Images on behalf of Liverpool Biennial
Liverpool Biennial is developed by a team of international curators working alongside key visual arts organisations in the city.
The curators are:
Sally Tallant, Director, Liverpool Biennial
Dominic Willsdon, Curator of Education and Public Practice, San Francisco Museum of Modern Art
Francesco Manacorda, Artistic Director, Tate Liverpool
Raimundas Malasauskas, curator and writer
Joasia Krysa, Head of Research, Liverpool Biennial and Director, Exhibition Research Centre
Rosie Cooper, Head of Programmes, Liverpool Biennial
Polly Brannan, Education Curator, Liverpool Biennial
Francesca Bertolotti-Bailey, Head of Production and International Projects, Liverpool Biennial
Ying Tan, Curator, Centre for Chinese Contemporary Art (CFCCA)
Sandeep Parmar, Co-Director, Centre for New and International Writing
Steven Cairns, Associate Curator of Artists Film and Moving Image, ICA
Liverpool Biennial 2016 9th July – 16th October 2016
www.biennial.com
Categories
Tags