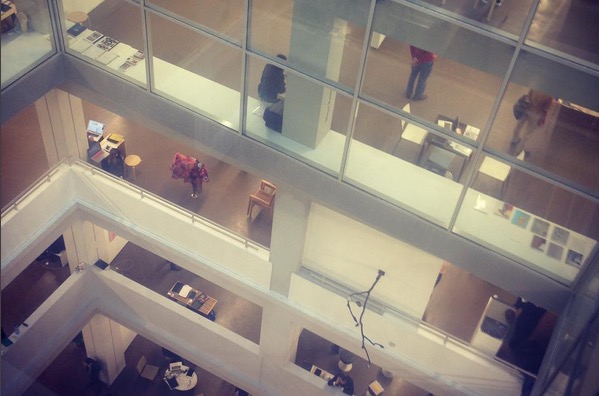 For the inaugural Independent Brussels we thought it made sense to get some locals to review the fair and pick their favourite booths. Our friends over at artlead where the perfect choice.
Independent Brussels booths are located beautifully around a central atrium, spanning 6 floors of the Vanderborght building. Independent has over 60 international galleries and non-profit institutions from 30 cities. Below are our top 7 booths to visit.

1 Galerie Gregor Staiger
This young Swiss gallery is showing artists Shana Moulton and Nicolas Party. Presenting a new sculpture and three videos by Moulton: Restless Leg Saga (2012), MindPlace Thoughtstream (2014) and a trailer for her newest film Every Angle is an Angel which is currently shown at Palais de Tokyo, Paris. These films are accompanied by a new series from Party of 12 watercolour portraits. galerie.gregorstaiger.com

2 Jocelyn Wolff/ Cahn International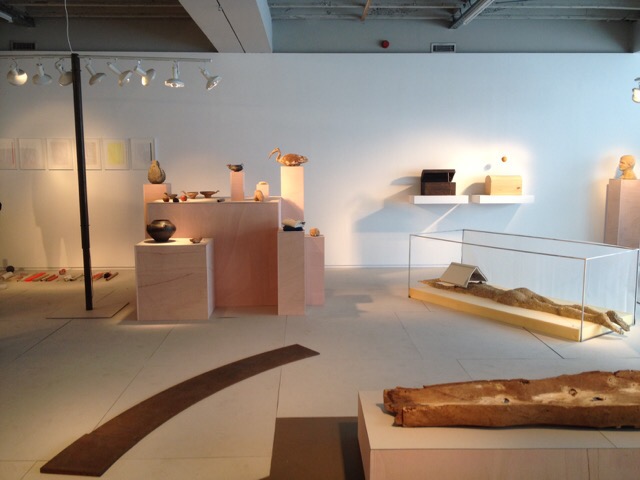 This amazing collaborative booth presents both classic antiques and contemporary art in a setting designed by Guillaume Leblon. Both galleries selected the works on view without knowing what the other gallery would bring, and this results in a very interesting dialogue between old and new, dealing with the idea of marks, of what remains. Besides a large selection of antiques, you can see works by – among others – Katinka Bock, Francisco Tropa and Franz Erhard Walther. www.galeriewolff.com
www.cahn.ch
3 Galerie Micheline Szwajcer


Micheline Szwajcer is exhibiting a diverse selection of work mostly by Belgian artists. Among them, a diptych by Ann Veronica Janssens, a large ceramic by Daniel Dewar & Gregory Gicquel, a selection of small sculptures by Jos de Gruyter & Harald Thys and a beautiful Koenraad Dedobbeleer sculpture. The eyecatcher of the booth is David Claerbout's Olympia – a video depicting a 1000 years. The video shows the decay of a stadium by nature. It runs day and night, year in year out, undergoing exactly the same natural and weather conditions that Berlin is undergoing – which are being downloaded in real time. www.gms.be
4 Dvir Gallery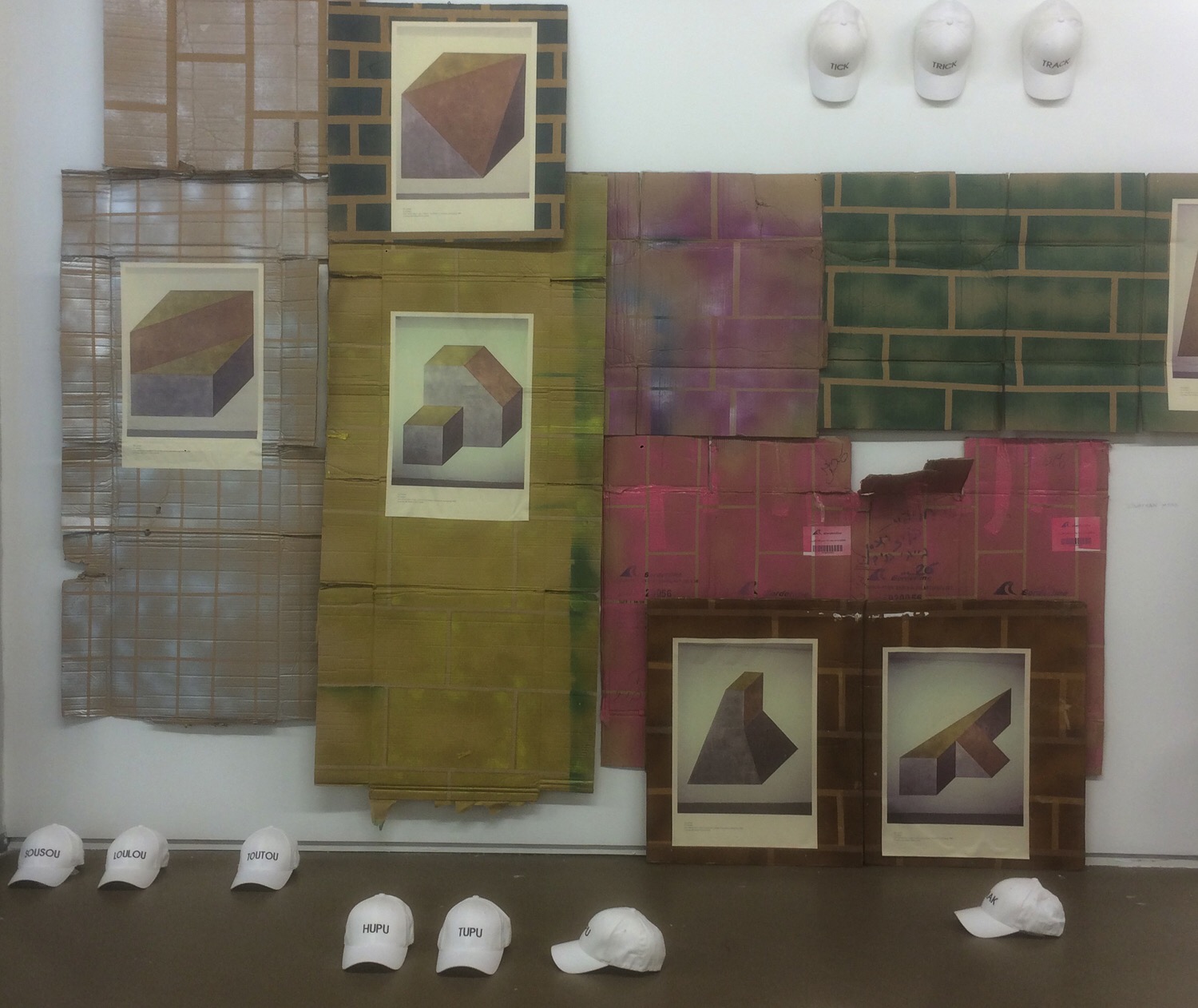 Sarah Ortmeyer's large-scale installation 'Internationalismus' – features baseball caps with the names of Donald Duck's nephews in all languages, making sure you notice this booth. Ortmeyer's work is shown together with a brand new series by Jonathan Monk, with appropriated photographs of Sol Lewitt wall drawings, and two works from Simon Fujiwara's beautiful series Fabulous Beast in which he shaves and stretches old fur coats. www.dvirgallery.com
5 Galerie Jeanroch Dard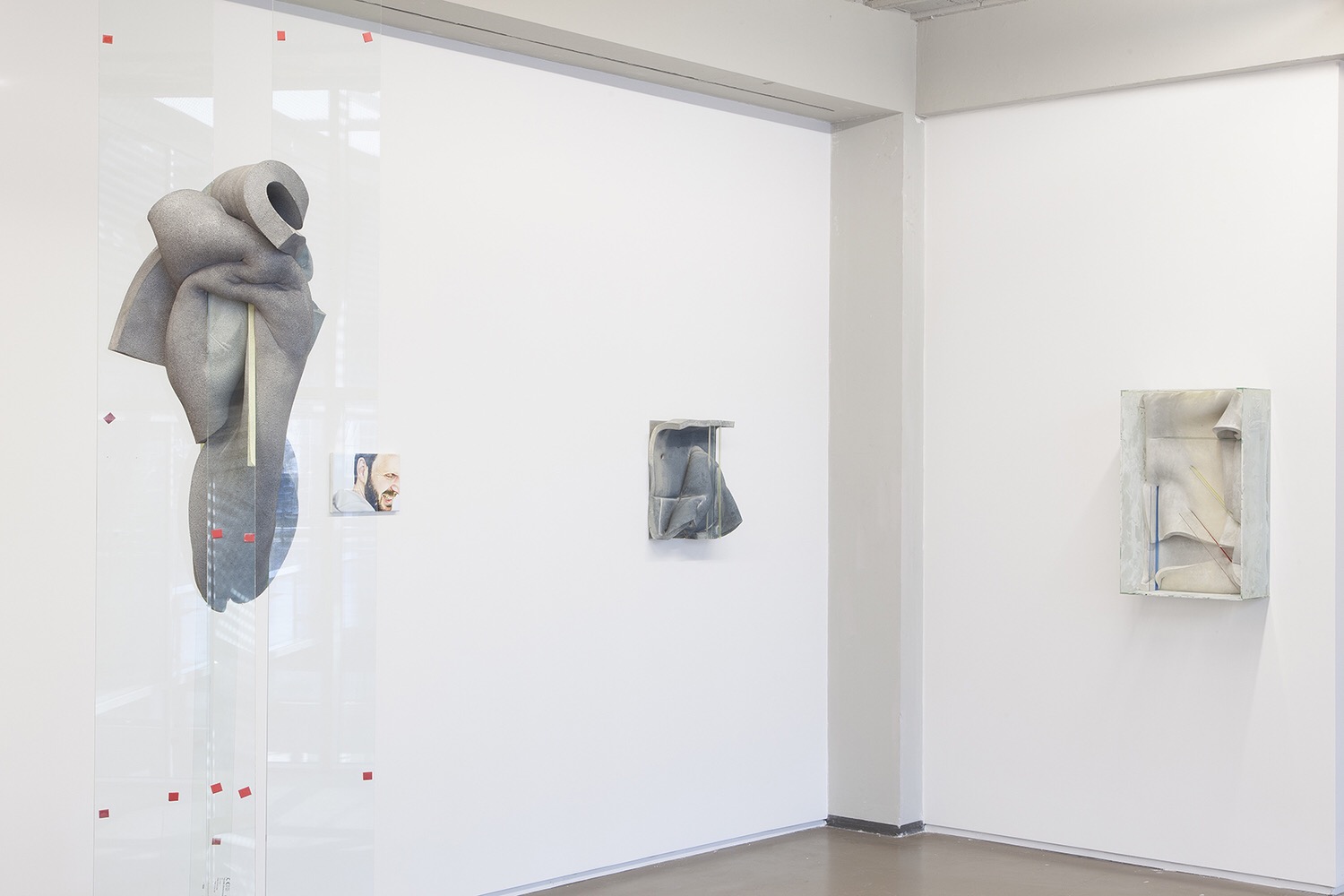 Don't miss the fragile yet robust work of Dave Hardy at Jeanroch Dard. Central in the booth is a gigantic freestanding sculpture, flanked by a few beautiful wall pieces. His work out of sheets of glass, foam, metal, cement and found objects seems to defy gravity, and all other laws of nature.
www.jeanrochdard.com
6 Galerie Christophe Gaillard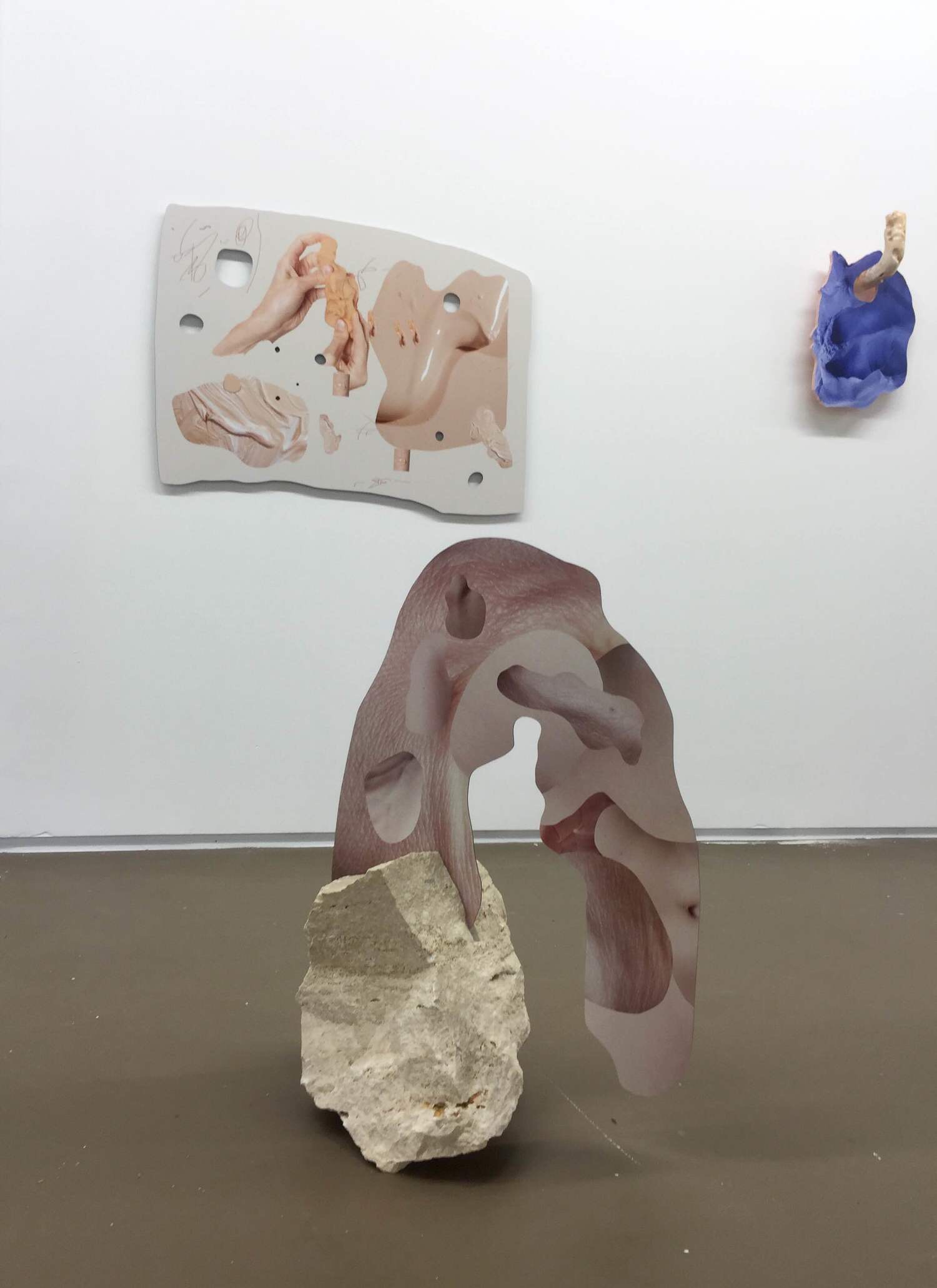 Christophe Gaillard brings a solo booth with recent works of Rachel de Joode, all dealing with the oscillation between different materials, between photography and object, between two- and three-dimensionality. De Joode's work balances between two extremes and that becomes beautifully visible in her two works from the series Here I am and things that exist. Ow!, in which highly technical photographs of surfaces and touchable materials are presented as classical sculpture – the pedestals even look a lot like Marcel Duchamp's Roue de Bicyclette. galeriegaillard.com
7 Galerie Chantal Crousel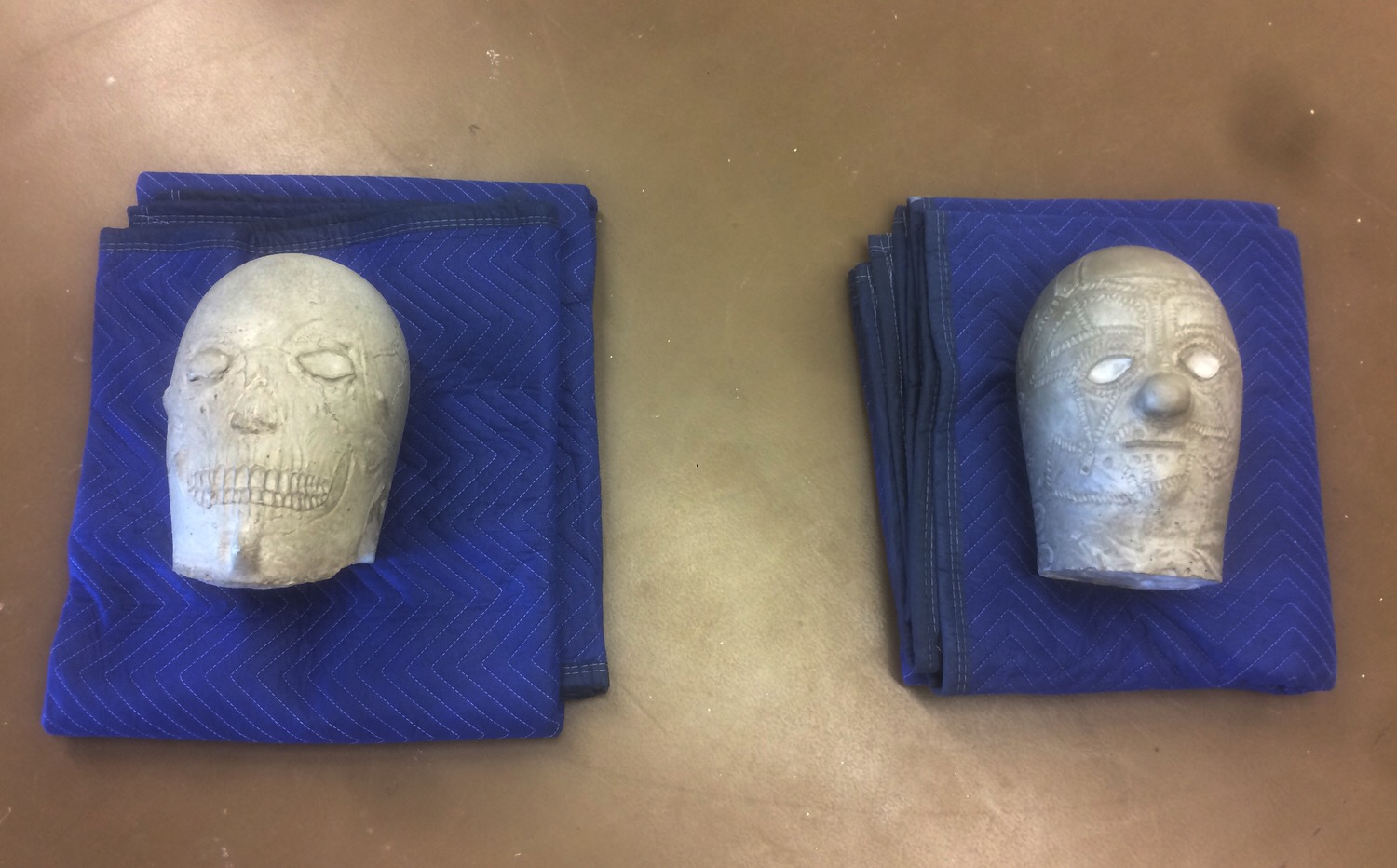 There are too many great works in Galerie Chantal Crousel's booth to go over all of them, but the combination of two Jean-Luc Moulène sculptures – polished concrete heads on folded blue moving blankets – with two two-frame films by recent Marcel Duchamp Prize winner Melik Ohanian is definitely a highlight.
www.crousel.com
Other highlights include a series of 'self-portraits' by Abraham Cruzvillegas, work by Hague Yang, Rirkrit Tiravanija and Wolfgang Tillmans.
independenthq.com/2016/brussels
artlead is a new platform to help you discover and collect work by today's best artists, at affordable prices. artlead works together with carefully selected museums, art institutions, publishers and galleries to bring you the best collection of art editions out there. Together with their partners, they are building an easily accessible, innovative online platform that allows you to browse a database for artworks of both established and emerging artists. They offer specialized guidance in your search for a work that perfectly matches your criteria. Explore their journal to discover the latest on what's happening in the art world. They inform you on which artists to watch, what shows are interesting and provide an accessible network of insider knowledge to help you to gain full access to all the hidden gems out there. Their full site will launch in May 2016, inscribe to their newsletter to be kept in the loop.
About Syndicate