Bring Your Own Beamer – a series of one-night exhibitions, hosting artists and their projectors, was set up by Berlin-based artist Rafaël Rozendaal, in 2010.
This March it comes to Platform Southwark – a new three-story, multi- disciplinary, project space, which provides a new platform for artistic expression and engagement with the local community – and beyond.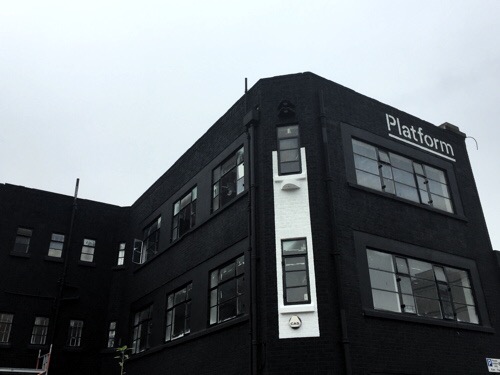 The new cultural hub is the first activity of a proposed mixed-use development by U+I and Transport for London (TfL), who have invited a number of organisations to temporarily occupy the building, whilst curating a series of performances, exhibitions, workshops and events.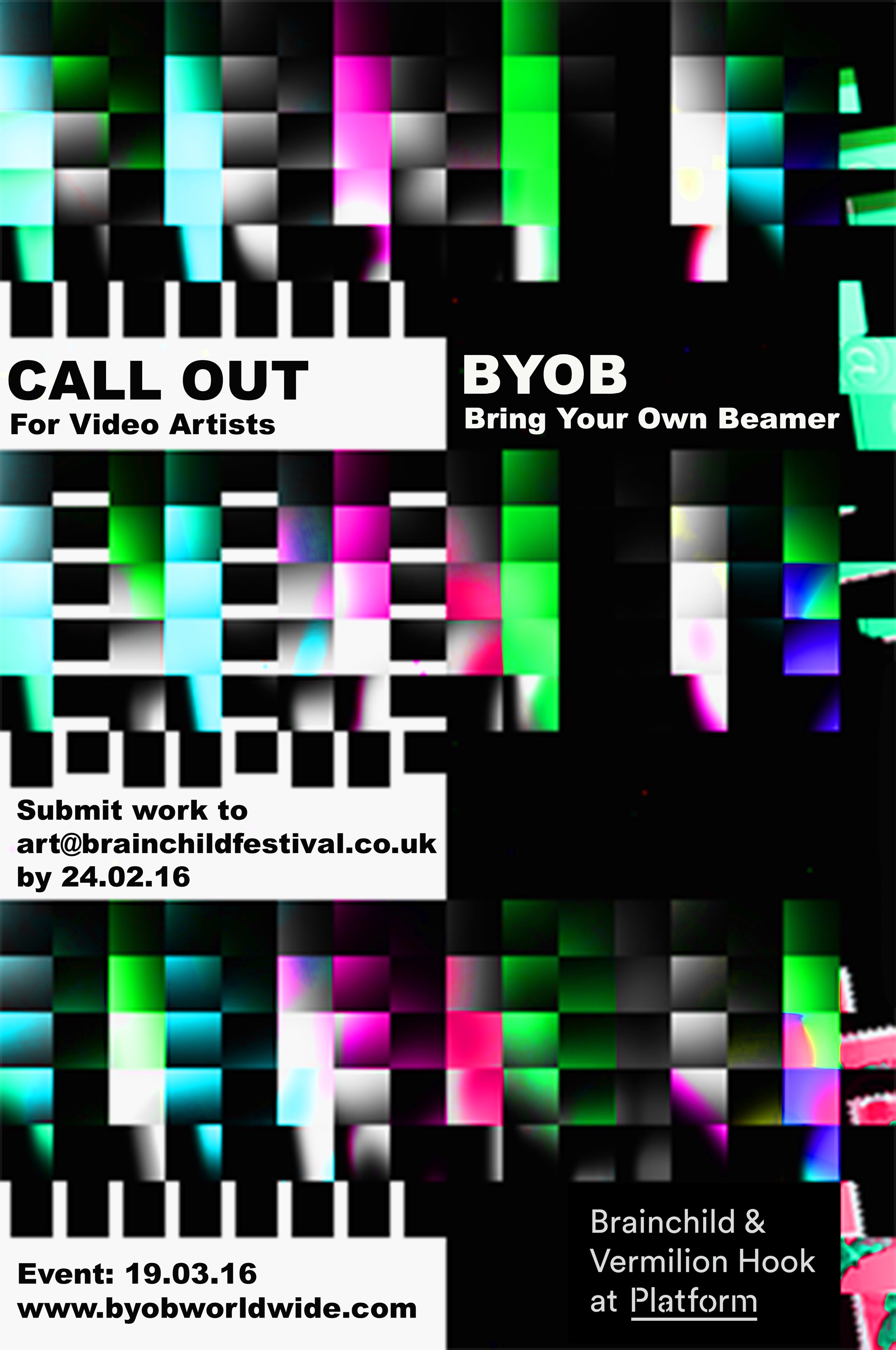 These organisations include collective collaboration Brainchild x Vermilion Hook, who will host BYOB – a project that reflects their own open source and inclusive philosophies – this spring. The event will be curated by members of Brainchild's arts team – Lily Bonesso, Hannah Gill and Sophie Rogers. who are currently holding an open call for submissions.
To submit your work, please email art@brainchildfestival.co.uk Deadline: 17:00 February 24th
*** All entrants must own (or be able to borrow) a projector to bring along for the evening.***
March 19th, 18:00 – 22:00
Platform Southwark, 1 Joan Street, London SE1
As this is happening on a Saturday, you're invited to BYOB (bring your own booze) as well as BYOB (bring your own beamer)!
PLATFORM SOUTHWARK – A PLACE WHERE ARTISTS CAN COLLABORATE AND ENGAGE WITH THE LOCAL COMMUNITY, HAVE FUN AND CREATE SOMETHING SPECIAL…
www.byobworldwide.com
www.platformsouthwark.co.uk
ABOUT BRAINCHILD X VERMILION HOOK
Vermilion Hook is a relationship between three artists that has grown through collaboration and the use of meanwhile spaces. Their partnership with Brainchild will foster a community that wishes to collaborate together on creative projects giving artists, musicians, poets, architects and designers a place to meet and make new work.
Brainchild is an award winning festival that brings together young creative minds to deliver a program of music, jam sessions, spoken word, talks, workshops, film, theatre and installation art. Platform will give the festival a London base for new relationships to be formed through multidisciplinary events and workshops.
Bring Your Own Beamer was founded by Berlin-based artist Rafae?l Rozendaal, in 2010.
www.vermilionhook.com
brainchildfestival.co.uk
Categories
Tags