You have 6 weeks left to enter the Winter Pride Art Awards 2016, an international art competition targeting emerging artists regardless of their sexuality.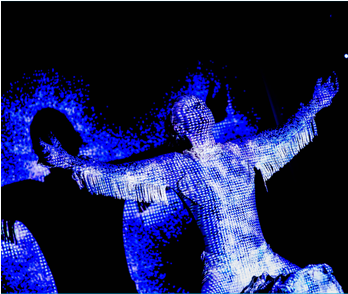 Offering £1,000 Prize Money and the chance to exhibit as part of a public exhibition, the Winter Pride Art Awards seeks to promote and support artists whose work challenges binary norms and celebrates sexual and identity freedoms in all of their diversity.
The Art Awards Winner and Runners-up will be previewed at the Fashion and Textile Museum on 14 April 2016 and a public exhibition of the Art Awards Finalists will be held at the Islington Arts Factory from 15 – 22 April 2016.
Winter Pride Art Awards Director Simon Tarrant elaborates,
"Our theme this year is Line of Beauty – exploring sexuality, gender and identity and we are challenging artists to explore modern day notions about the perception and interpretation of beauty. Entries could be anything from a simple line drawing to a performance art piece – originality and quality of execution will be key to the selection panel when they choose the Finalists."
The Art Awards selection panel is made up of arts industry professionals, comprising Royal Sculptor Frances Segelman, Winter Pride Art Awards Director Simon Tarrant, Islington Arts Factory Director of Visual Art Eleanor Pearce, freelance art writer and editor Anna McNay and philosopher and writer Daniel Barnes.
The Islington Arts Factory will host the Winter Pride Art Awards Private View on Friday 15 April, which will include a live performance by acclaimed classical trio the Korros Ensemble, comprising flute, clarinet and harp. The exhibition will present the Art Awards Finalists alongside Winter Pride featured photography 'Layers', a portrait exhibition celebrating the stages of a woman's life. Also for the first time the Art Awards will introduce a series of works developed by students from Middlesex School of Art and Design who have participated in workshops on gender identity and sexuality politics.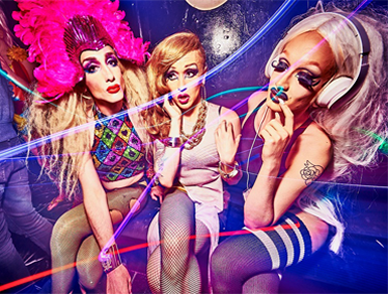 Stephen Fry said,
"The Winter Pride Art Awards is a unique opportunity for up-and-coming artists to showcase their creativity at a key LGBTI artistic and cultural event – creative ventures of this kind are all-important for both the arts and LGBTI communities."
The 2016 Winter Pride programme opened last month with the sell out Smirnoff Winter Pride Music Festival, and will be followed next month by the announcement of the "Winter Pride Art Awards Secret Sponsor", a new Gay and Lesbian focused company that will be launching in the UK in March.
In previous years Winter Pride has supported charities including The Albert Kennedy Trust, Stonewall and The Terrence Higgins Trust and this year is partnering with Pride In London. Winter Pride founder Rebecca Paisis said, "our partnership with Pride In London means that we are supporting pride in the capital's LGBTI community all year round."
CALL FOR ENTRIES
Calling all Artists
£1,000 Prize Money
Open to all Artists regardless of their sexuality
Theme: Line of Beauty – exploring sexuality, gender and identity
£10 entry fee for up to 3 works (FREE entry for Students)
Secret Sponsor Revealed: 1 March
Art Awards Entry deadline: 31 March
Press Announcement of Winner: 14 April at Fashion and Textile Museum
Private View: 15 April at Islington Arts Factory
Exhibition: 15 – 22 April at Islington Arts Factory
How to enter and more details here: www.winterprideuk.com
About Mark Westall