Ron Arad Rocks is a new solo exhibition of jewellery by internationally renowned artist, architect and designer Ron Arad. In the exhibition they'll be new unique and editioned works including necklaces, bracelets and earrings made from silicon, laser sintered polyamide, quartz, gold and silver.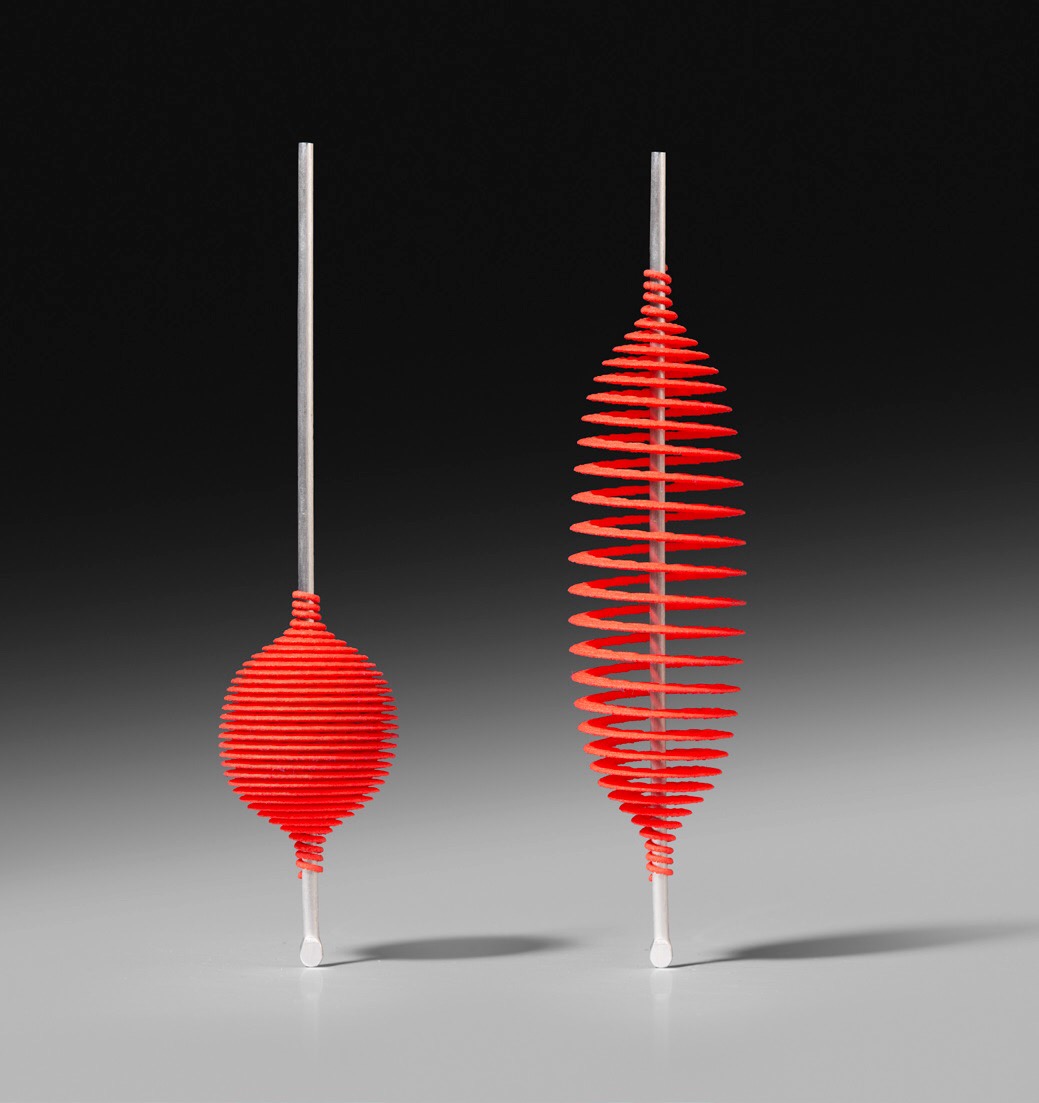 Ron Arad, Hot Ingo, 2016, Earrings, silver & red laser sintered polyamide, edition of 100
Ron Arad Rocks is a culmination of the artist's most recent work in jewellery and focuses on three separate projects; Rocks, Naja and Hot Ingo. Like his large-scale work, each project combines material innovation, intelligent and beautiful design with the artist's inviolable sense of humour.
"I have always been inspired by Ron's work,"
says Guinness. "I am astonished by his consistent ability to solve practical problems with simplicity, intelligence and aesthetic panache. Take Naja not only beautiful and wearable but an ingenious solution to the middle aged drama of short sightedness."
Naja, the final series, is a magnifying glass pendant made of a solid quartz lens, surrounded by a serpentine coil of silver or vermeil. The work is named after the distinctive "be-spectacled" markings on the hood of a Naja cobra. Not only a beautiful object, artwork and jewel, with a typically Aradian twist it can also be used to decipher a cocktail menu.
Ron Arad Rocks A Selection of New Jewellery 24th February – 8th April 2016 Louisa Guinness Gallery
First Floor 45 Conduit Street London W1S 2YN www.louisaguinnessgallery.com
Categories
Tags