Lisson Gallery New York will open to the public on 3rd May 2016. This will be the gallery's fourth permanent exhibition space, joining two in London and a third in Milan. It is proud to announce that its inaugural exhibition will be of recent paintings by the Cuban-born painter Carmen Herrera (b.1915).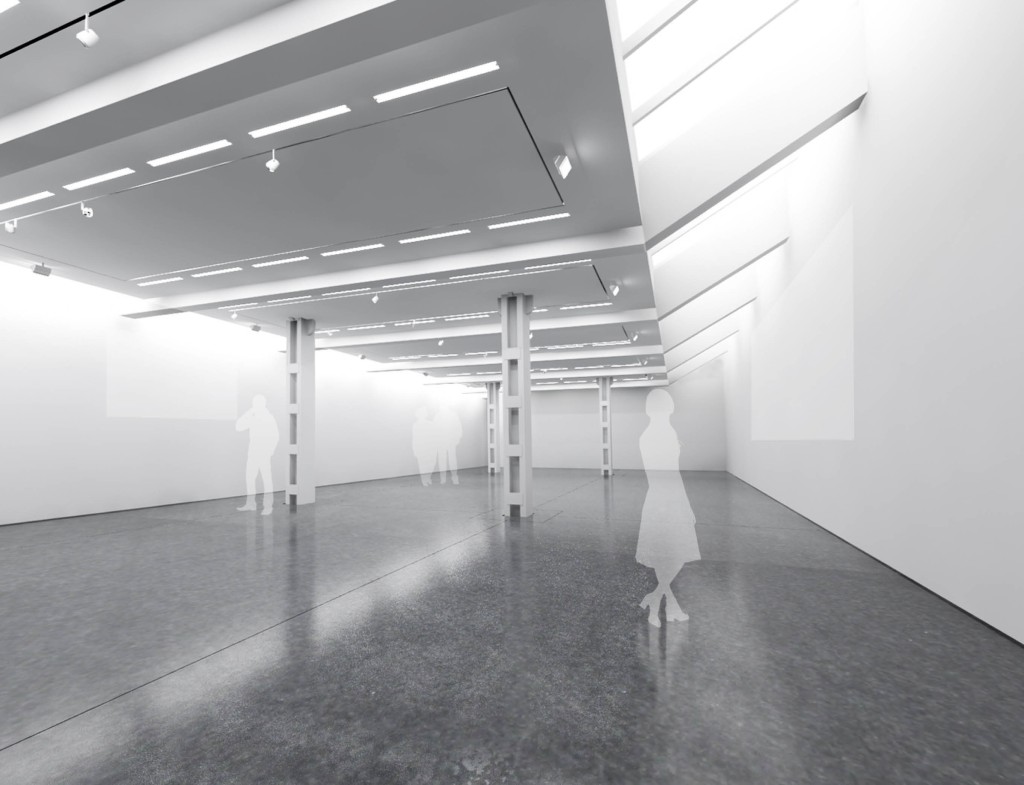 Alex Logsdail will lead the New York space, alongside a team he has built up since 2012. With the support and curatorial direction of Greg Hilty in London, Lisson Gallery New York will present a comprehensive exhibition program drawing from the 51 artists and estates the gallery currently represents. The aim is to develop the international profile of its artists, exhibiting those who have not shown in New York recently or at all.
The New York gallery – totalling 8,500 square feet, consisting of 4,500 square feet of gallery and 4,000 square feet of offices, viewing spaces and storage – will be housed in a new building under the High Line, connecting 24th to 23rd Street. Designed by Studio MDA and Studio Christian Wassmann, the space has been constructed around the foundational elements of the High Line and the existing park structure.
The architecture is consistent with the aesthetic of the London galleries, with polished concrete floors and an abundance of natural light, provided by two large skylights on either side of the main exhibition space. The space allows for 16-foot ceilings and two massive, undisturbed display walls. The south portion of the building will accommodate a private project space, offices, and art handling areas. The façades will be cast in exposed white concrete, highlighting the entrance at 504 West 24th Street.
An exhibition by the legendary Carmen Herrera will inaugurate the space (3 May – 18 June 2016), followed by the first solo exhibition in the United States by acclaimed filmmaker and artist John Akomfrah (1 July – 12 August 2016); a new installation by Ryan Gander (16 September – 15 October 2016); and an exhibition of new work by Ai Weiwei (5 November – 16 December 2016).
Image courtesy of studioMDA.
Categories
Tags