Last year's IK Prize won by creative studio Flying Object explored Sound, smell, taste and touch used to highlight different aspects of paintings, to gain insight into the way the senses interrelate to influence our overall gallery experience. This Sunday is the last day to enter IK Prize 2016.
The Tate IK Prize celebrates digital creativity in all its forms. Awarded annually for an idea that proposes an innovative application of digital technology, the winning project will enable the public to experience art on display at Tate Britain and on  the Tate website in exciting new ways.
The successful individual, team or company receives a £15,000 prize plus a further £90,000 to turn their idea into a reality.
The Prize is open to creative practitioners around the world with expertise in some form of digital technology, whether animation, gaming, digital product and experience design or otherwise, and involving anything from coding and software development to computer science and robotics. Entries are judged by an expert panel comprising leading figures from the tech industry and the arts.
Tate has partnered with Microsoft to present IK Prize 2016. In addition to their support of the prize, Microsoft will offer consultancy and technical support to the shortlisted entries and the winner during the development of their project.
Call for submissions: IK Prize 2016 – Artificial Intelligence
Tate invites entries from creative practitioners around the world in response to the subject of artificial intelligence:
Demonstrate originality and ingenuity in the application of artificial intelligence to the task of engaging the public with British art on display at Tate Britain and on the Tate website.
Core objectives
The winning project will:
engage diverse national and international audiences with art on display at Tate Britain and/or British art on Tate's website
have an online and/or mobile manifestation (with a potential physical manifestation or mode of use at Tate Britain or another location)*
offer a completely new and exciting way for the public to engage with art
use a form of artificial intelligence* innovatively and appropriately in relation to art
More  Details: www.tate.org.uk/ik-prize
Timeline
Call for submissions: Deadline Sunday 7th February 2016
Shortlisted candidates contacted: the week of 22nd February 2016 (tbc)
Candidates re-submit proposals: 7th March 2016, midday
Shortlist announced: the week of 7th March 2016 (tbc)
Winner contacted: the week of 21 March 2016 (tbc)
Winner announced: the week of 04 April 2016 (tbc)
Winning project in development: April – August 2016 (4–5 months)
Winning project launched: by end of August 2016 (tbc)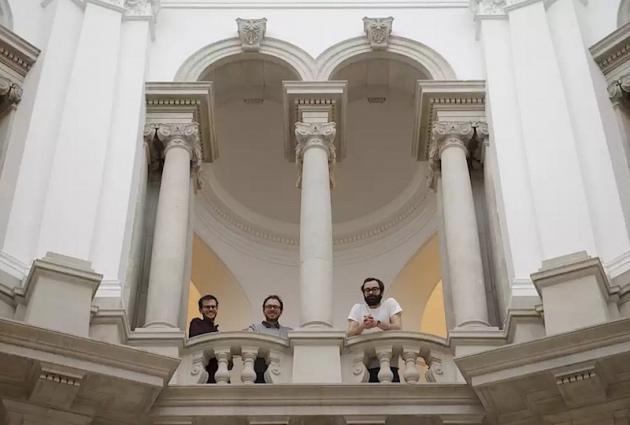 About Mark Westall