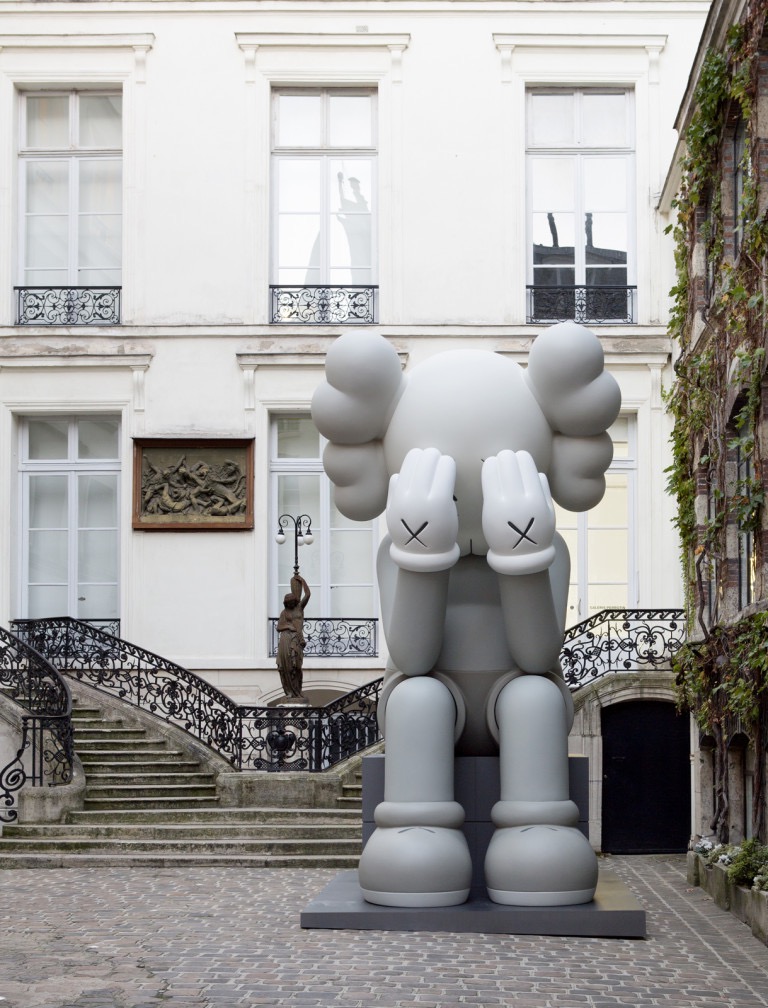 KAWS gets his first UK Museum exhibition, he will be showing at Longside Gallery and open air Yorkshire Sculpture Park (YSP) KAWS practice includes painting, sculpture, printmaking and design.
The exhibition, in the expansive Longside Gallery and YSP wil features over 20 works including v large sculptures in bronze, fibreglass, aluminium and wood alongside large, bright canvases immaculately rendered in acrylic paint – some created especially for the exhibition.
You can watch the promo video below

KAWS at YSP Preview from Yorkshire Sculpture Park on Vimeo.
6th Feb – 12th June KAWS at Yorkshire Sculpture Park #KAWSysp
Yorkshire Sculpture Park West Bretton, Wakefield WF4 4LG @YSPsculpture
About KAWS
KAWS was born in Jersey City, New Jersey and received his BFA from the School of Visual Arts, New York. He lives and works in Brooklyn. Solo exhibitions include Brooklyn Museum, New York; CAC Malaga, Spain; Nerman Museum of Contemporary Art, Kansas; Pennsylvania Academy of the Fine Arts, Philadelphia; High Museum of Art, Atlanta, Georgia; The Modern Museum of Fort Worth, Texas; Aldrich Museum of Contemporary Art, Connecticut; Honor Fraser Gallery, Los Angeles; Galerie Perrotin, Hong Kong, New York, and Paris; and Mary Boone Gallery, New York. A survey exhibition of his work opens at the Modern Art Museum of Fort Worth, Texas in the autumn of 2016. His work has been shown in the public realm, including ARTZUID outside the Rijksmuseum, Amsterdam; Frieze Sculpture Park, London; and Hong Kong's Harbour City. He has collaborated with international brands including Comme des Garcons, Nike, Lucas Films, and MTV, for whom he created a huge inflatable version of the iconic Moonman for the 2013 Video Music Awards. He has made cover artwork for the October 2015 W Magazine Art Issue (with Drake) and for Kanye West's 2008 album, 808's and Heartbreak. In addition to clothing and other items, he has made limited edition vinyl toys since the late 1990s, including with Japanese company Medicom Toy and his own company OriginalFake.
Categories
Tags