London Art Fair opens tomorrow and one of the section we really like at FAD is Dialogues which this year is guest- curated by Natasha Hoare, which aims to encourage and foster relationships between galleries on a global scale.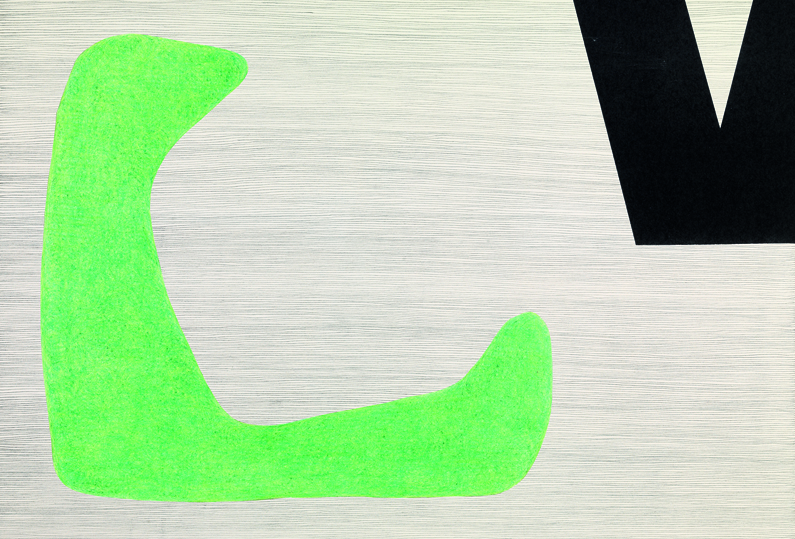 Katie Cuddon A Was an Apple Pie 2013 Drawing, Mixed Media
Natasha is Associate Curator at the Witte de With Center for Contemporary Art, Rotterdam. She is also completing work on 'Curating Now', a book of interviews with international curators to be published by Laurence King in 2015.
The five 2016 'Dialogues' collaborations are:
Copperfield (London) / NEST (The Hague)
Division of Labour (Worcester) / NOME (Berlin)
l'étrangère (London) / Base-Alpha Gallery (Antwerp)
The RYDER (London)/ All Together Now (Rotterdam)
TJ Boulting (London) / Leslie (Berlin)
Natasha Hoare comments:
"Dialogues is a project that enables collaborative presentations by commercial galleries in the setting of London Art Fair. Pairing international spaces with UK based galleries, we hope to exploit the trappings of working across geographical divides, with all the attendant creative leaps and productive mistranslations. British artists will be brought together across stands in both assonance and juxtaposition, shown alongside practitioners based in The Netherlands, Germany, Belgium and further afield to expand existing networks of artistic exchange and influence, and to forge new ones."
London Art Fair 20th-24th January 2016 Business Design Centre, Islington, N1
www.londonartfair.co.uk
Categories
Tags