There are lots of art events happening in London; talks, workshops, tours, discussions and many many more! To help you with the choice Jenny Judova from Art Map London has picked 'The Best Art Events' to see in London this week.
Wednesday 13th January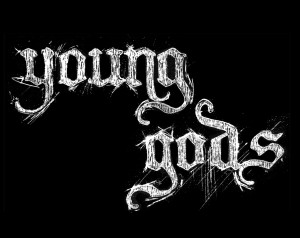 Preview: Young Gods
6:30-8:30pm @ Griffin Gallery, The Studio Building, 21 Evesham Street, London W11 4AJ griffingallery.co.uk
Griffin Gallery and CHARLIE SMITH LONDON are delighted to announce their continued collaboration with the presentation of 'Young Gods'. Curated by Zavier Ellis, the exhibition is an annual selection of London art school graduates and post-graduates.
Thursday 14th February 
Preview: Sung Hwan Kim 'Drawing from a Play' by Danai Anesiadou
6-8pm @ Wilkinson Gallery, 50 – 58 Vyner Street, , London, E2 9DQ www.wilkinsongallery.com
Friday 15th February 
Preview: Jeff Keen 'Cartoon Theatre of Dr Gaz'
6-8pm @ Kate MacGarry, 27 Old Nichol Street London, E2 7HR www.katemacgarry.com
Kate MacGarry is pleased to announce Jeff Keen's second solo exhibition at the gallery, Cartoon Theatre of Dr Gaz, which celebrates the artist's iconic film in the important context of his multidisciplinary practice. The exhibition runs in conjunction with Rayday Film, on view at Hales Gallery, London.
Saturday 16th February 
Mick Peter in Conversation
2-3pm @ Drawing Room, Unit 8 Rich Estate, 46 Willow Walk London SE1 5SF
drawingroom.org.uk
The artist Mick Peter will use his ambitious installation Pyramid Selling as the site of his conversation with Tom Morton (writer, curator and lecturer). Infectiously enthusiastic about commercial illustrations and avant-garde literature of the 1960s and 70s, Peter will talk about his idiosyncratic way of breathing new life into this imagery to make it relevant today.
Categories
Tags