Lee Sharrock talks to artist Ann-Marie James about her solo exhibition "Le Monde Moderne" at Edel Assanti. Since graduating with an MA in Fine Art from Wimbledon College of Art in 2012, James has exhibited in London, Paris, Italy and Japan, and won a scholarship to the British School at Rome. The Edel Assanti solo exhibition in association with Karsten Schubert, presents her new body of work, inspired by the oeuvre of early twentieth century Art Nouveau artist Alphonse Mucha.
1 where did the title of your solo exhibition "Le Monde Moderne" come from?
All the works in the show take the drawings of Alphonse Mucha as their starting point, and of their titles all came from an antique book called "Alphonse Mucha et Son Oeuvre" published by Société Anonyme La Plume in 1897. A bound copy of this book is included in the exhibition, in which I have made 26 drawings directly onto images in the book. "Le Monde Moderne" is the title of the show, the title of a painting, and also the caption of one of the plates in "Alphonse Mucha et Son Oeuvre" onto which I have made a drawing.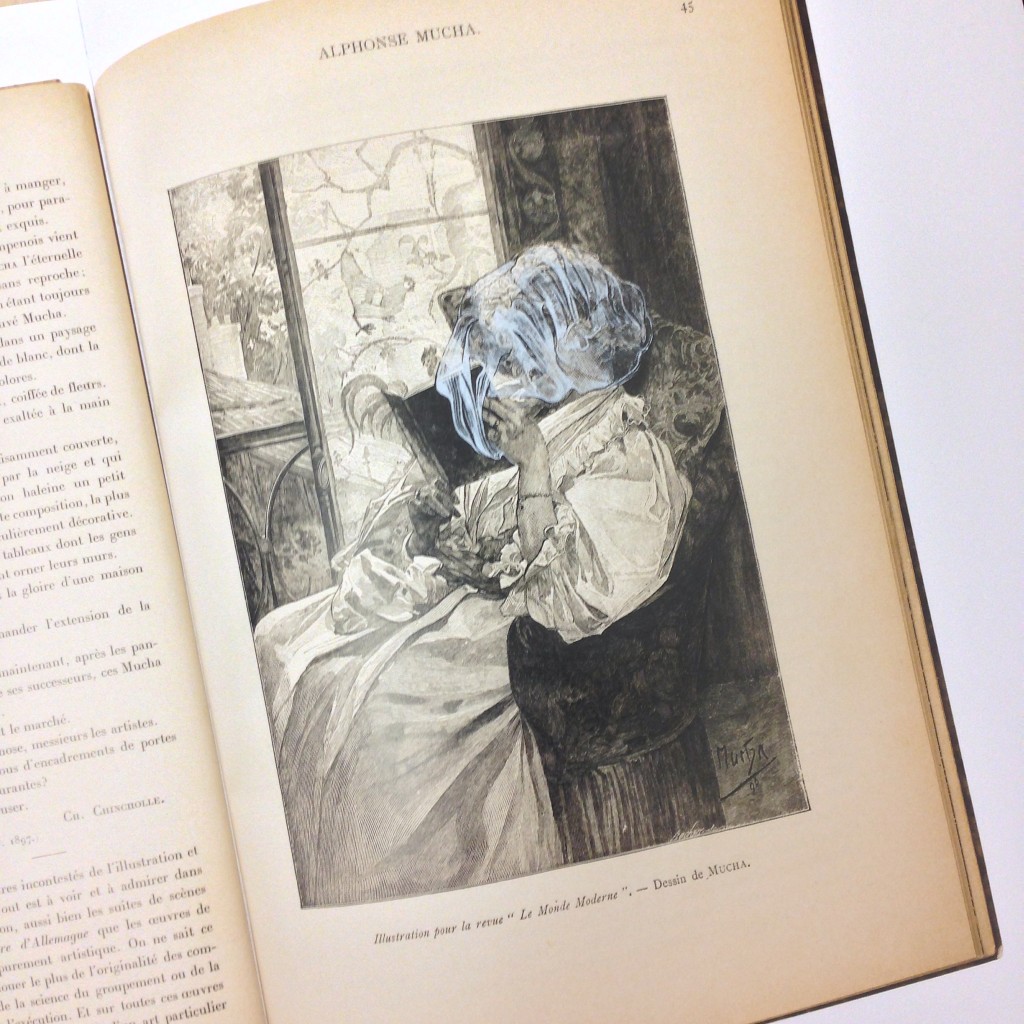 Ann-Marie James Le Monde Moderne courtesy Edel Assanti
2. Your work often contains classical, Renaissance and baroque references. Did your time at the British School at Rome provide a lot of inspiration?
The British School at Rome is an amazing place and my residency there was absolutely invaluable. I explored depictions of draped cloth rendered in historic marble sculpture by artists including Bernini, Canova and Michelangelo, as well as the silverpoint studies of draped cloth drawn by Leonardo da Vinci. The series of paintings I made there began with a carefully rendered pencil drawing of draped cloth – something that was, already, an abstraction of a figurative form, and I also referred to the British School at Rome's extensive collection of marble samples. Surrounding myself with small pieces of marble in my studio, I was able to study them as I painted, examining the way in which light scatters under a piece of marble's surface, and through it's many layers. Working with marble in this way has definitely informed all of the paintings I have made since.
3. The new paintings have an intricate marble-like texture. What technique did you use, and what was your starting point?
I began by making drawings in pencil and ink based on depictions of women by Alphonse Mucha. These drawings were then scanned into a computer and layered hundreds of times to form compositions, which were then laser cut into walnut, maple and ash veneered MDF panels. Many layers of painting and drawing in acrylic followed, and finally there is a layer of painting in oil on top.
4. Your style is rooted in traditional drawing and painting techniques, and is very refreshing in an art world where conceptual art is dominant. What era or movement of art history inspires you most?
Bernini will always be a firm favourite, and Ovid's Metamorphoses.
5. What do you have coming up?
I am in a group show in Paris called 'JUSQU'À CE QUE RIEN N'ARRIVE' ,which has just opened at Maison des Arts de Malakoff. I am especially excited about this show as it also includes one of my favourite bands, 'Godspeed You! Black Emperor'. I also found out just this week that I have been awarded an Artists International Development Fund award by Arts Council England for a forthcoming project in Sydney, Australia.
Ann-Marie James 'Le Monde Moderne" is at Edel Assanti, 74A Newman Street, London, until 6th January 2016. The exhibition is accompanied by a Ridinghouse publication. www.edelassanti.com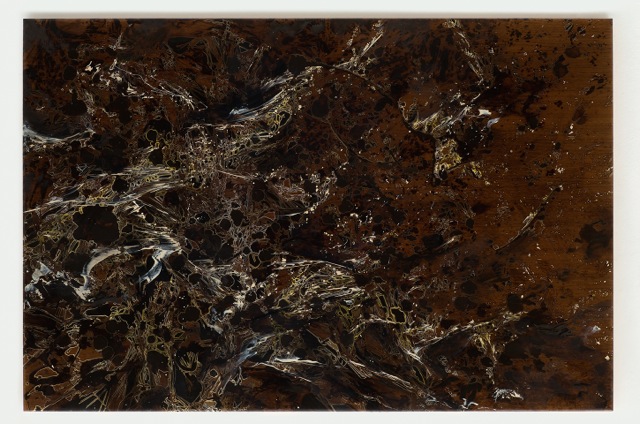 Categories
Tags