I am going to tell you a secret, 'the best way to buy art from famous artists within a tight budget is by visiting a students charity auction. Established names demonstrate their generosity by donating a work to the University that taught them so much. Then you can obtain these prints, paintings or drawings at a very affordable price with the feel good factor that you are supporting the next generation. And who knows, the next Damien Hirst.
This year The Postgraduate Art Auction present their most ambitious collection of works to date, to be auctioned on Thursday 19th November at Central Saint Martins in the heart of King's Cross. In the year that all four Turner Prize nominees are connected with Central Saint Martins, we are reminded that an investment in student work may have surprising results in years to come.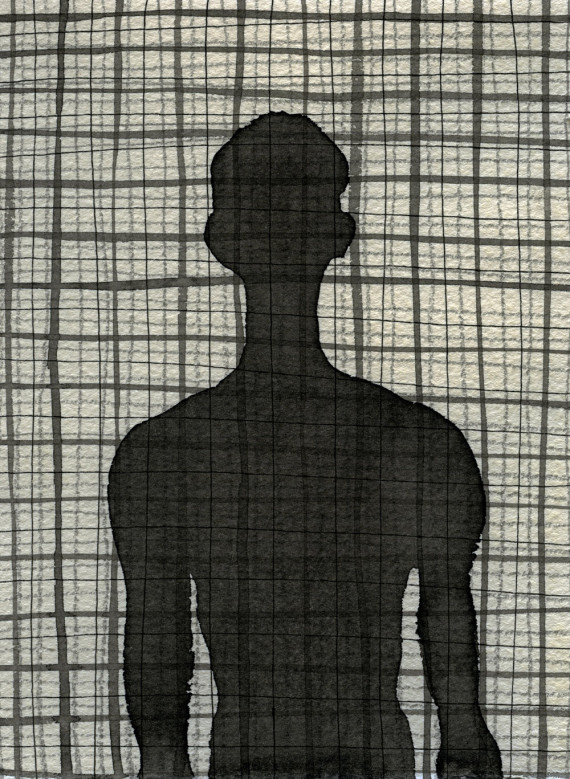 WAIT II by Antony Gormley.Courtesy the artist.
Among the internationally acclaimed artists who have donated work to the Live Auction are previous Turner Prize winners and Central Saint Martins alumni, Antony Gormley, Grayson Perry and Laure Prouvost. as well as shortlisters Peter Doig and Isaac Julien. Nicole Wemers (represented by the uber cool Herald Street) is on the 2015 shortlist and has also donated a piece of work.
Work sold through the Silent Auction in previous years included that of Raqib Shaw, George Henry Longly, and Georgina McNamara, students at the time, and now renowned, international art stars. There is always a rush at the end of the Live Auction to make bids on the Silent Auction. Luckily we have over 70 pieces of students work available this year. Who knows if you will hit on the next Mona Hatoum or John Stezaker, both with work in the Live Auction.

The Island of Bad Art by Grayson Perry. Courtesy the artist.
As Alex Schady, the Art Programme Director, says:
'It's really exciting to launch the 9th annual Art Auction, this year we have a truly extraordinary collection of internationally acclaimed artists donating works. Favourites include a delicate ceramic copy of a tear off advert produced by Turner prize nominee Nicole Wermers (Lot 9) and a provocative collage by Thomas Hirschhorn (Lot 11) that combines fraught imagery of a disaster scene with kitsch 1950's pin-ups. The Auction is an amazing opportunity to purchase work by major artists and also through the Silent Auction to walk away with a piece of work by Turner Prize nominees of the future.'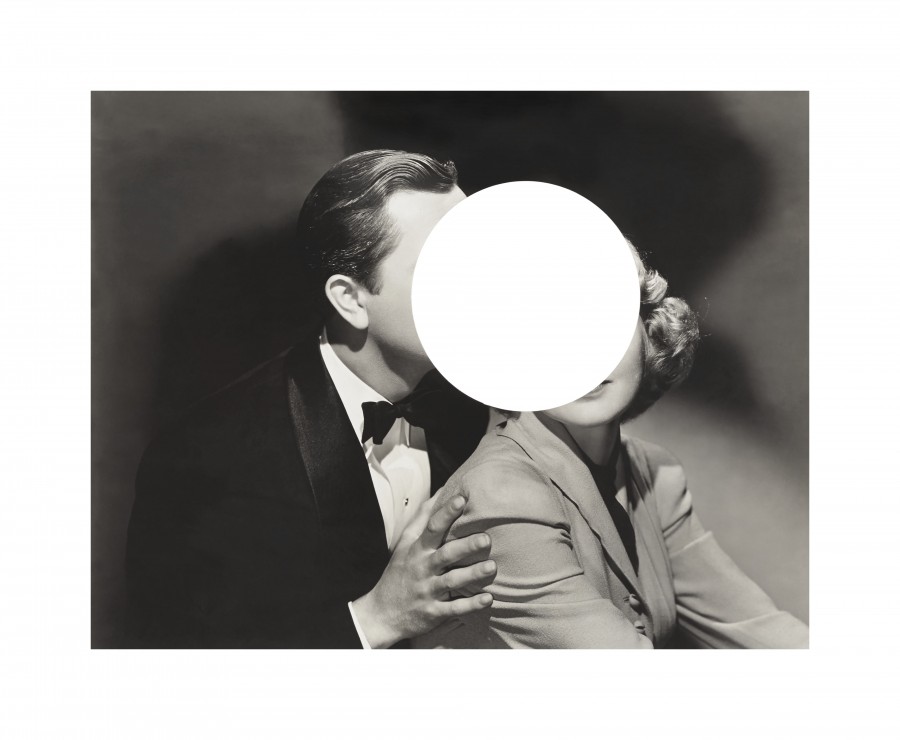 John Stezaker Archival pigment print on Somerset Photo Satin 300gsm. Produced by K2 Screen
Madeleine King, Art Auction Co-ordinator and External Liaison Co-ordinator for the Art Programme CSM, adds:
'This is an exciting time of year, from the initial stages in summer when we begin approaching well known artists, to the exciting moment if they are able to donate a piece of their work. We are especially appreciative of artists  Antony Gormley and Mona Hatoum who have donated each year, through to Nicole Wermers who is a graduate of MA Fine Art here at CSM and now nominated for this year's Turner Prize! Amazing opportunity to purchase work that is part of a series at the moment in the Tramway Gallery Glasgow. A favourite is Grayson Perry's The Island of Bad Art Lot No. 17 and John Stezaker's Touch (Lot 6). It is a very important moment when all the work goes up including the Silent Auction, where each Postgraduate Year 2 students from MA Fine Art, MA Art & Science and MA Photography see their work installed in the same exhibition space. There is always a lot of interest in the student work and in the past many students have made excellent contacts with collectors, in preparation for the Degree Show and of course entering the art world as an emerging artist'
Finally, Eva Wilkinson, student MA Fine Art Year 2, says:
'The Auction is a fantastic opportunity to engage with the art world at the highest level and to meet potential buyers and collectors. It has allowed me to really focus on how the art market works and on the opportunities it offers an emerging artist like myself.'
You can see the artworks and bid online on the 19th of November at their website on: www.csmartauction.org I know the ones I will be bidding for, but will not tell you.

I Can't Believe You're Actually Here by Eva Wilkinson. Courtesy the artist.
Categories
Tags