Years before anyone had heard of a 'James Bond Film' The Daily Express newspaper commissioned leading graphic artist John McLusky to visualise Ian Fleming's original spy-hero for the very first time. The result was an iconic black and white serialisation giving pictorial life to Fleming's great brain-child. It is even said that McLusky's Bond was so iconic that Eon Films based their first actor for this role on these drawings produced.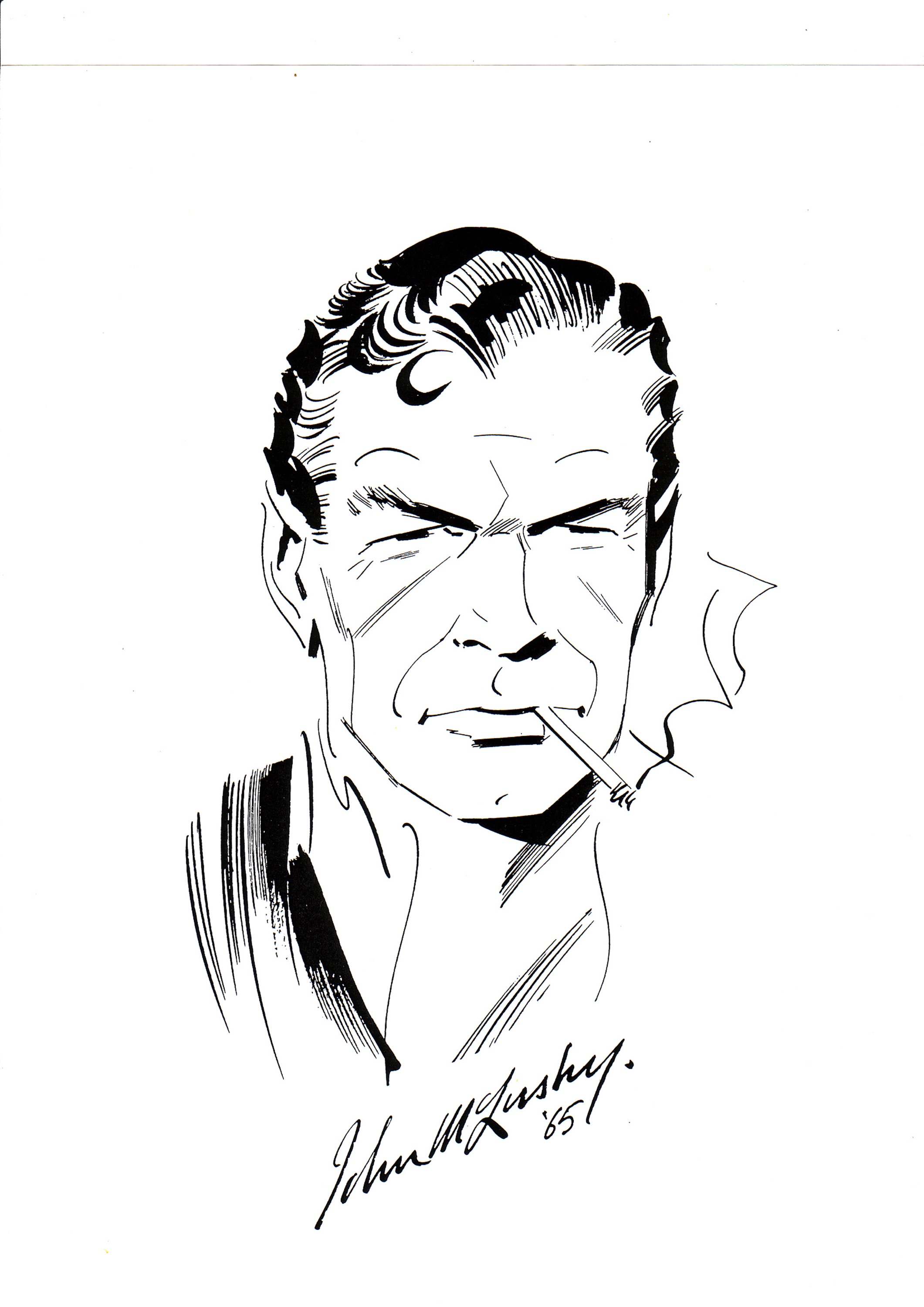 This unique exhibition presents the original artwork from the 50's and 60's. Drawn from a broad display of Bond books themes on display include the cars, the gambling, the Bond-Girls, underwater fights, ski-chases and other adventures – all here to be seen at this exhibition of utterly enthralling and captivating' Bond' artwork.
Whether you are a Bond fan or not, this unrivalled collection of John McLusky's published work represents a unique archive giving birth to the creation of one of cinema's greatest and most enduring heroes. It is truly a piece of history.
These graphic novels are still in print (Titan Books) and all the original published artwork on show is offered for sale. Prices start at £450.
28th October – 14th November 2015
Press and private view night: Wednesday 28 October 2015 5.30 – 8.00pm Refreshments sponsored by The East London Liquor Company
Sean McLusky, (son) will be in attendance on his father's behalf.
22 Bury St, St James's, London, SW1Y 6AL
www.illustrationcupboard.com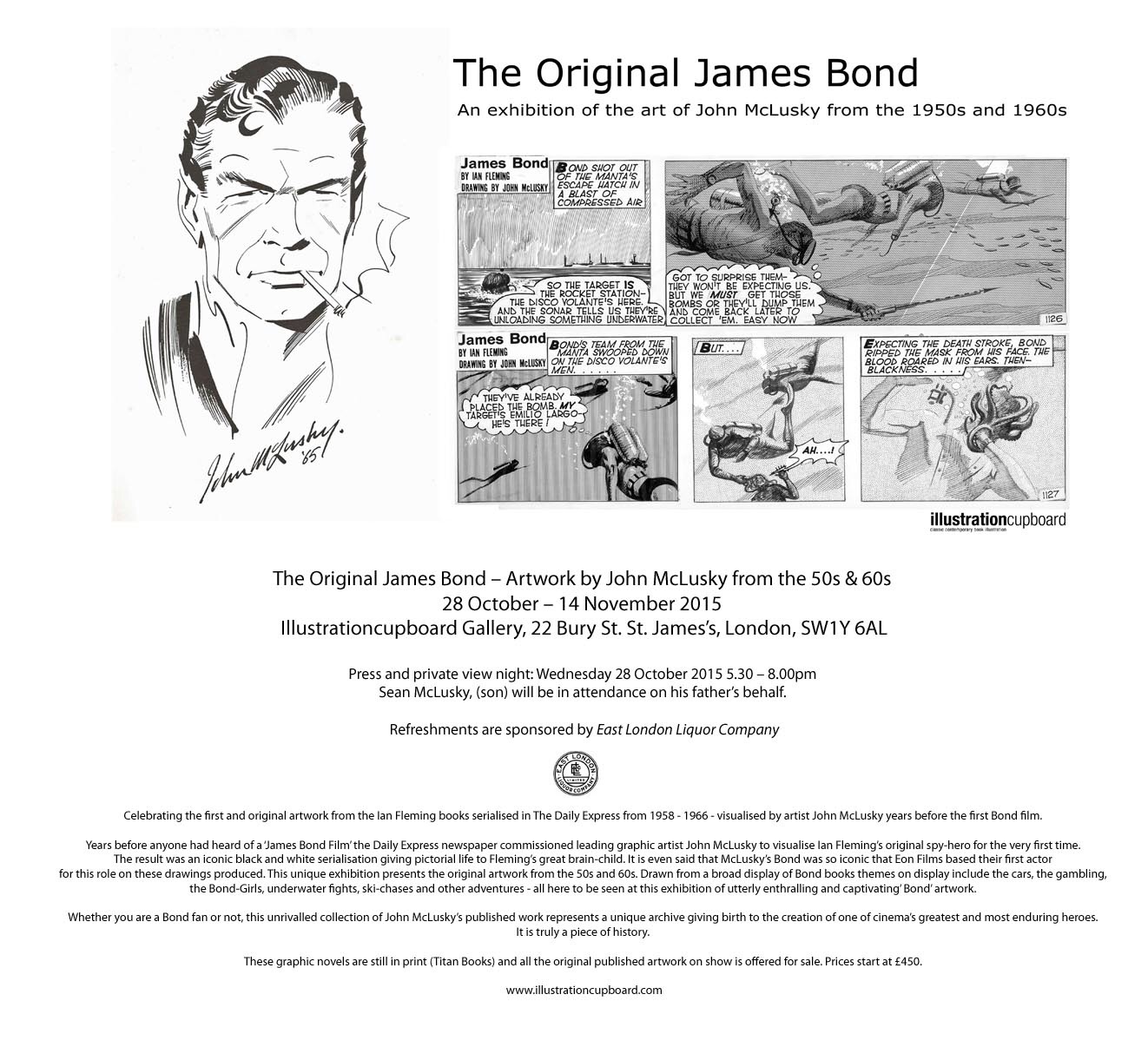 About Mark Westall