Tabish Khan visits lots of London art exhibitions to bring you those you should visit during the week. Each one comes with a concise review to help you decide whether it's for you, plus they all are closing soon:
Beyond Sight @ Rosenfeld Porcini
An excellent exhibition of architecture meets art, with unsettling music and fragmented architecture that builds to a whole as the exhibition progresses. Until 30 September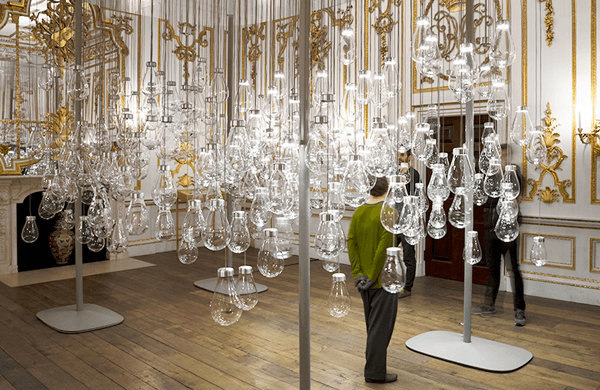 Curiosity Cloud @ V&A, Room 52a
This short lived installation may be tucked away in the V&A but offers a spectacular and quite magical experience. Ceramic bugs dance inside glass bulbs that light up and are triggered by human movement to create a macabre symphony. Until 27 September.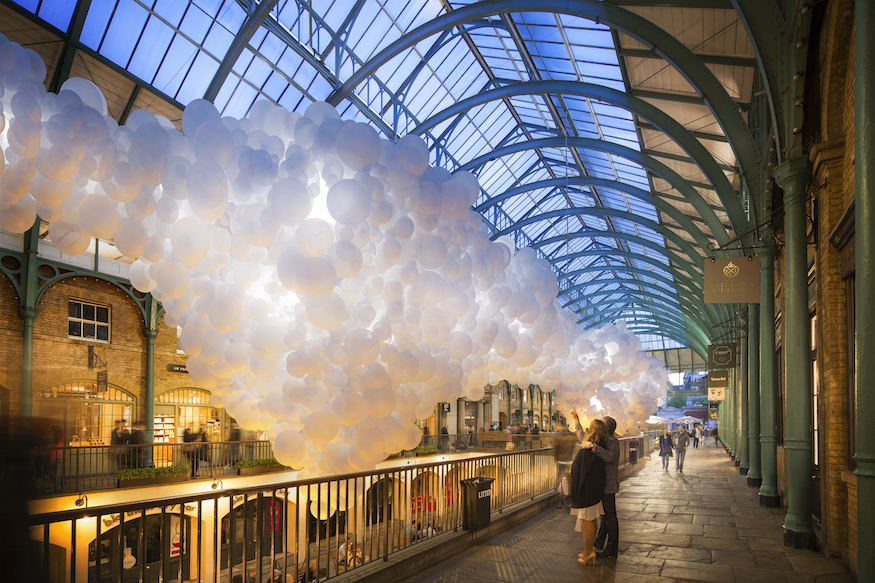 Heartbeat @ Covent Garden market
Yes it may be gimmicky but this cloud of balloons by Charles Petillon is overwhelming and impressive to walk around. Turn your brain off and enjoy. Until 27 September.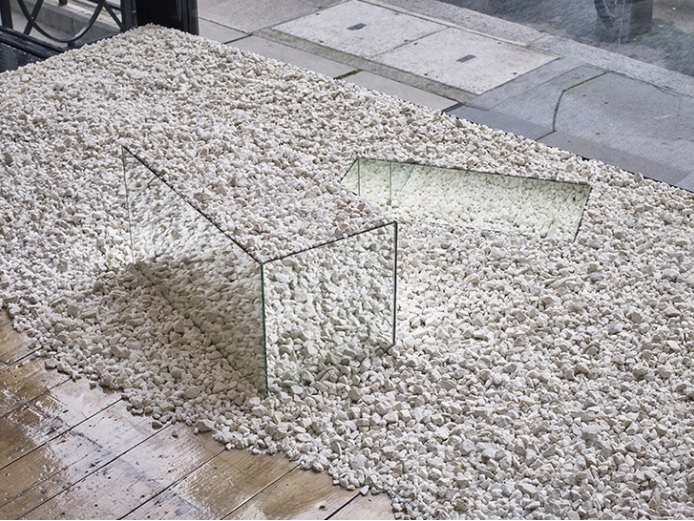 Keith Arnatt: Absence of the artist @ Spruth Magers
Humorous and conceptual as the artist questions whether contributing nothing to an exhibition actually means he has contributed something. One for those who love to get tied up in art philosophy. Until 26 September.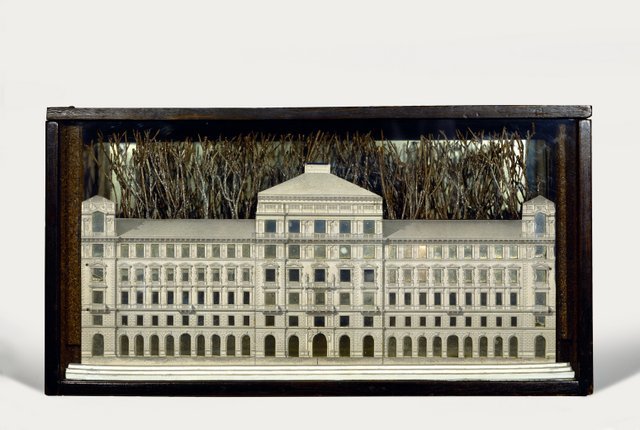 Joseph Cornell @ Royal Academy of Arts
Quirky sculpture may be quite common today but in Cornell's time he was a trailblazer with his curiosities including a mini pharmacy and forest in a box. Until 27 September.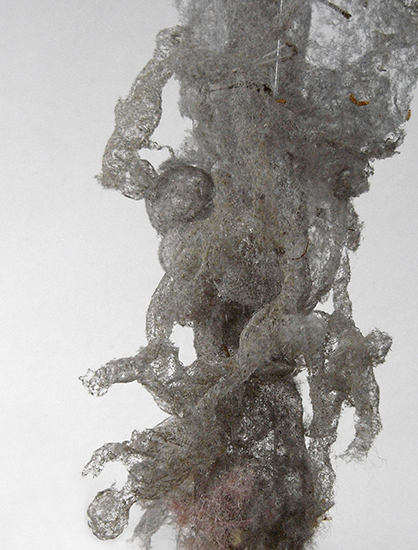 Group Show @ Herrick Gallery
This four person show to inaugurate a new Mayfair space has Paul Hazelton as its star, with his delicate sculptures created from pieces of dust. The intricacy is very impressive. Until 26 September.
Categories
Tags