17th September 2015 – 29th November 2015 www.whitechapelgallery.org/exhibitions/music-for-museums/
This season of live music and film has its roots in the 1960s when museums became a site of experimentation and collaboration between artists and musicians in contrast to the more conservative concert halls. It features a series of live performances, a film programme, and audio interventions in the public areas of the gallery by the collaborative project Support Structure.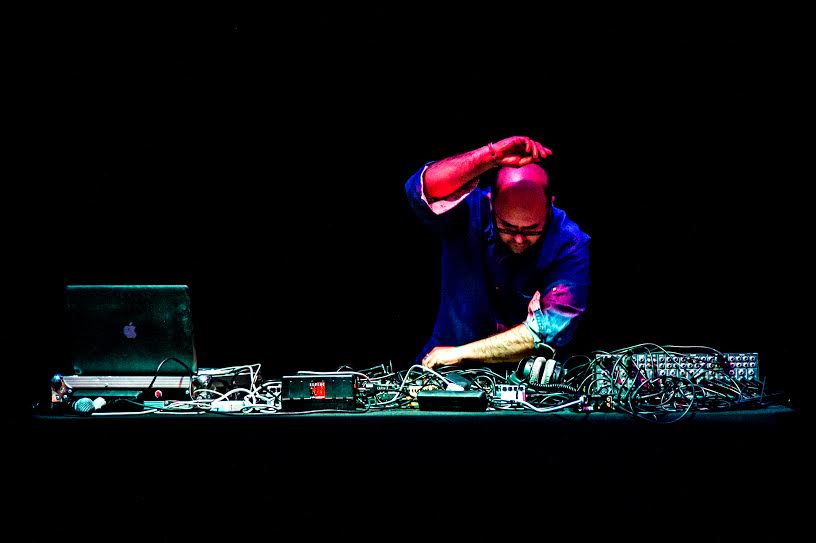 Hassan Khan live in concert at L'e ?veil du printemps Festival d'art de Toulouse, Toulouse, 2014. Photo by Franck Alix
Live music performances, on Thursday evenings and Saturday afternoons, are ticketed and feature works by groundbreaking avant-garde composers and artists from the Fluxus and Minimalist generation to contemporary compositions and improvisations by electronic and experimental artists and musicians such as Gavin Bryars & Etel Adnan, Rhys Chatham, Mark Fell, Florian Hecker, Hassan Khan, Thurston Moore and Ryoji Ikeda + Carsten Nicolai, Apartment House, David Toop
A free programme of film screenings focuses on the dynamic relationship between moving image and music with works by Cory Arcangel, Sonia Boyce & Ain Bailey, Beatrice Gibson, Ken Jacobs, Mikhail Karikis & Uriel Orlow, Tony Oursler, Nam June Paik, Jayne Parker, Elizabeth Price and others.
Conceived in association with: Guest Curator Tom Trevor.
17th September 2015 – 29th November 2015 www.whitechapelgallery.org/exhibitions/music-for-museums/
Categories
Tags