It is refreshing to see an art organisation being run as a start up. Most artist studios and print shops are run as if they are charities, often relying on external funding as well as membership fees. This is even more so if the organisation is focused on an art format that is considered 'fine art' such as etching, engraving, or lino cutting. This is not the case with the newly opening Tom's Etching Studio based in Peckham.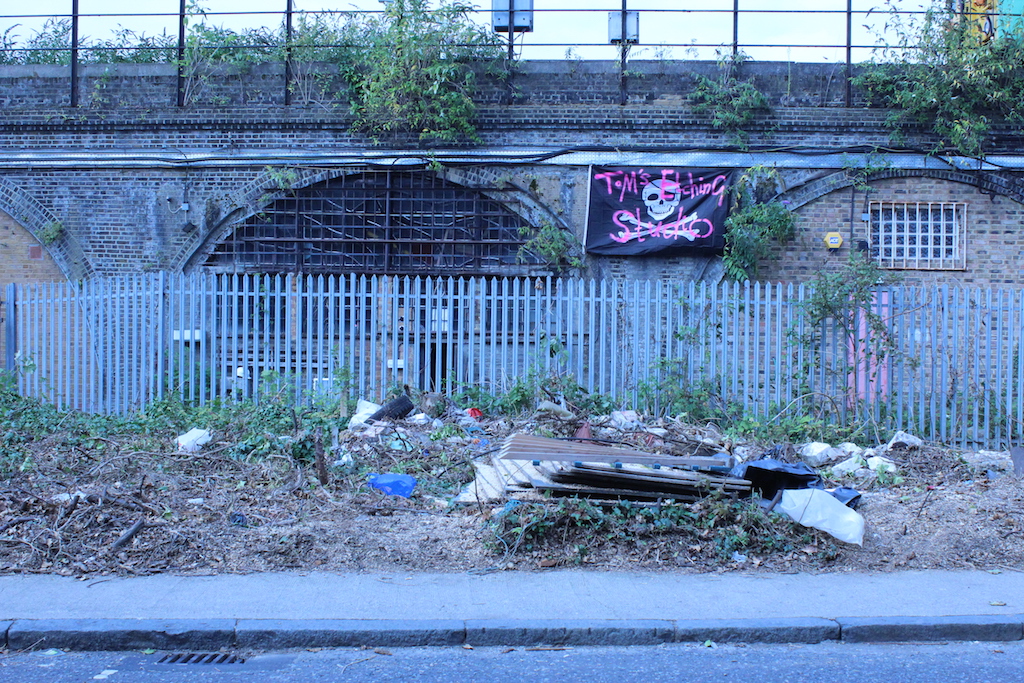 Tom's Etching Studio is breathing life and energy into intaglio (etching and engraving) and relief (lino and woodblock) printmaking. The DIY entrepreneurial ethos is seen in everything the studio does from the press that was hand made by the founder Tom, to the aprons – made out of ripped up canvas and sporting storm trooper and Darth Vader prints, to the signage – a pirate flag with the sprayed on logo.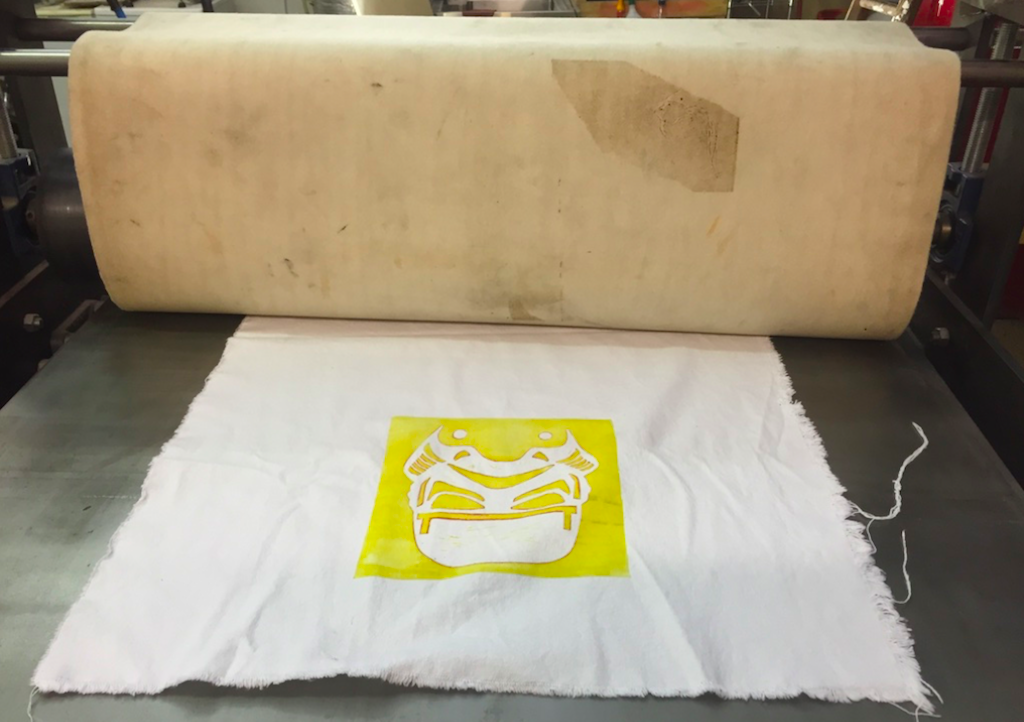 As well as a tongue in cheek attitude the studio offers:
facilities for printing, etching, and engraving

workshops in lino cutting on paper and fabric, engraving, and etching

bespoke printing services

memberships

extremely well priced open access

a community of printmakers of likeminded people that want to take print further and experiment.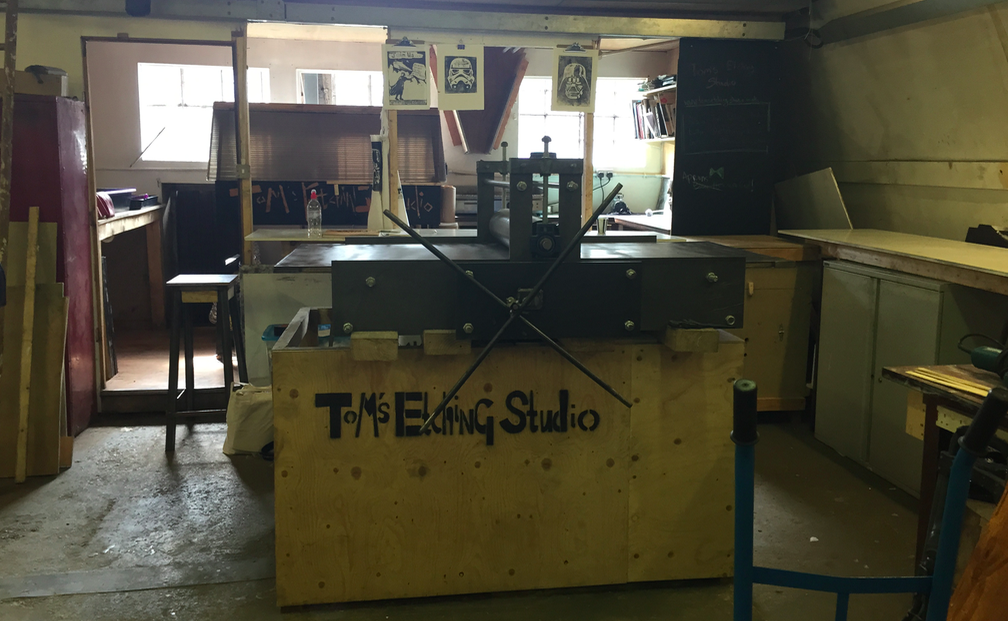 Experimentation and curiosity plays a big role in the studio. When I visited the venue the guys told me about how they were looking into guerrilla printmaking techniques like carving out of cardboard.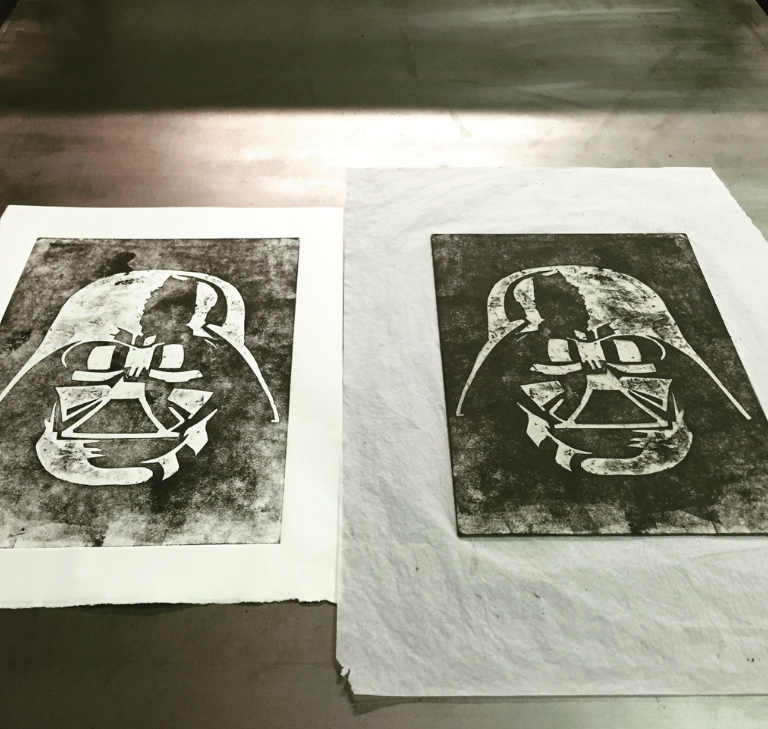 Or monoprinting with marabou feathers.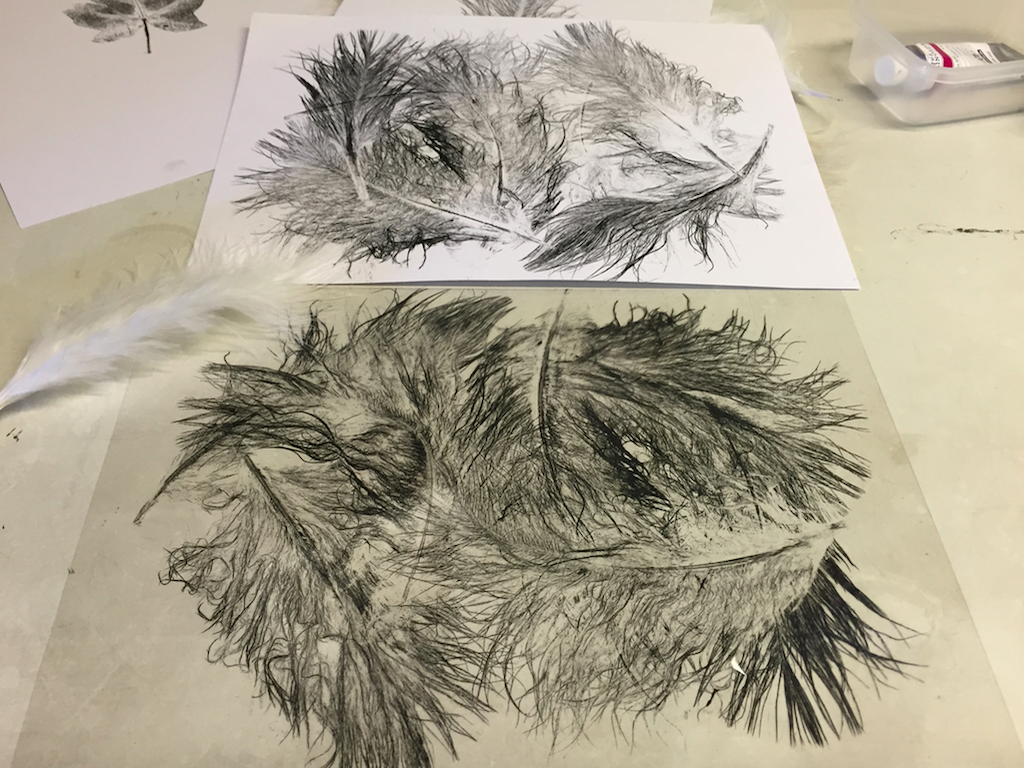 Now they are also trying to get their hands on a pasta maker because apparently it can be used as a mini printing press.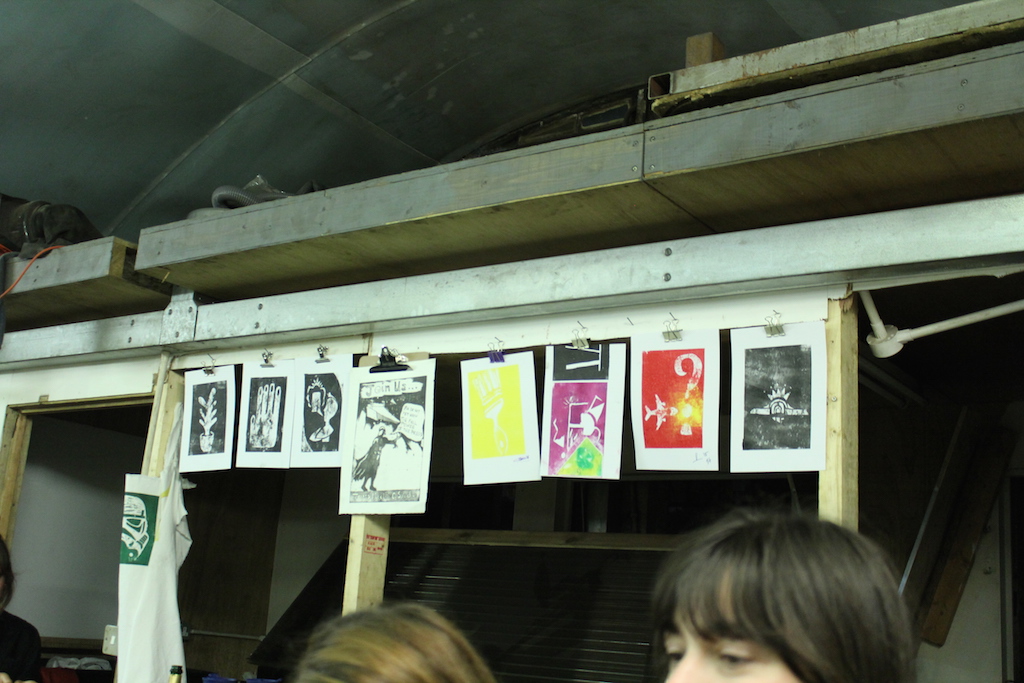 If screen printing sounds 'sexy' intaglio sounds dated and lino (lets face it) is tainted by diy-stay-at-home-moms-and-pops. And yet after 30 minutes in the studio the excitement of peopel running around with their projects, the marabou feathers, the large scale etching, the laid back attitude of Peckham, the smell of good cooffee and paint get to me and I find myself buying a workshop in October.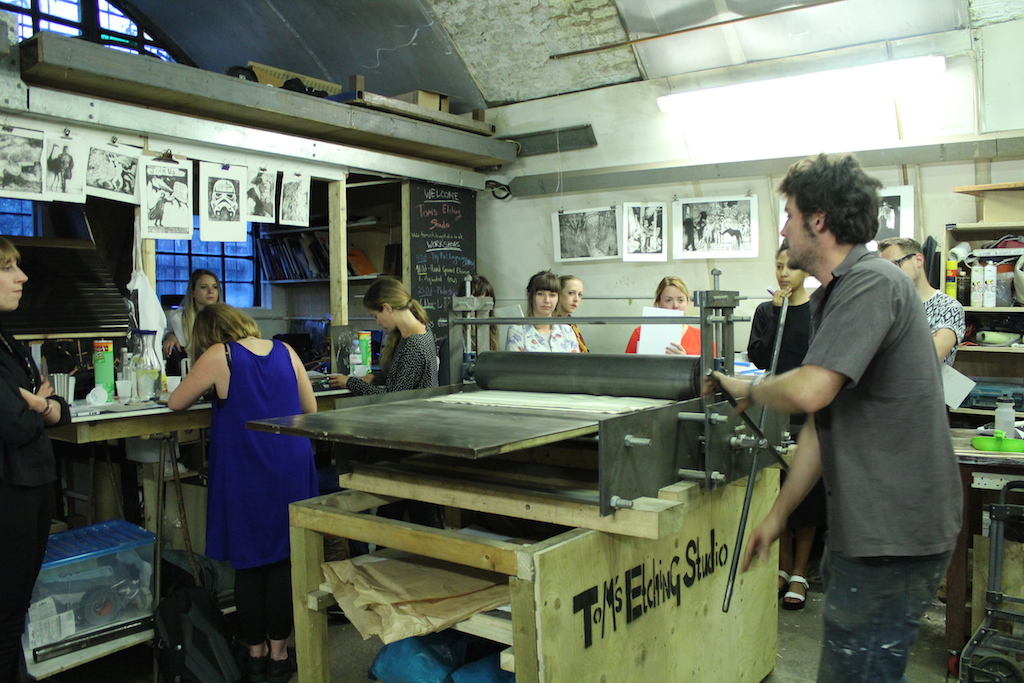 Lets face it Tom's Etching Studio is a childhood fantasy come to live its a place where you get to hang out underneath a jolly rogers while wearing a stormtropper apron. Did I mention that the railway arch where the studio is located is shared with an artisanal damascus steel knife makers, and a micro brewery?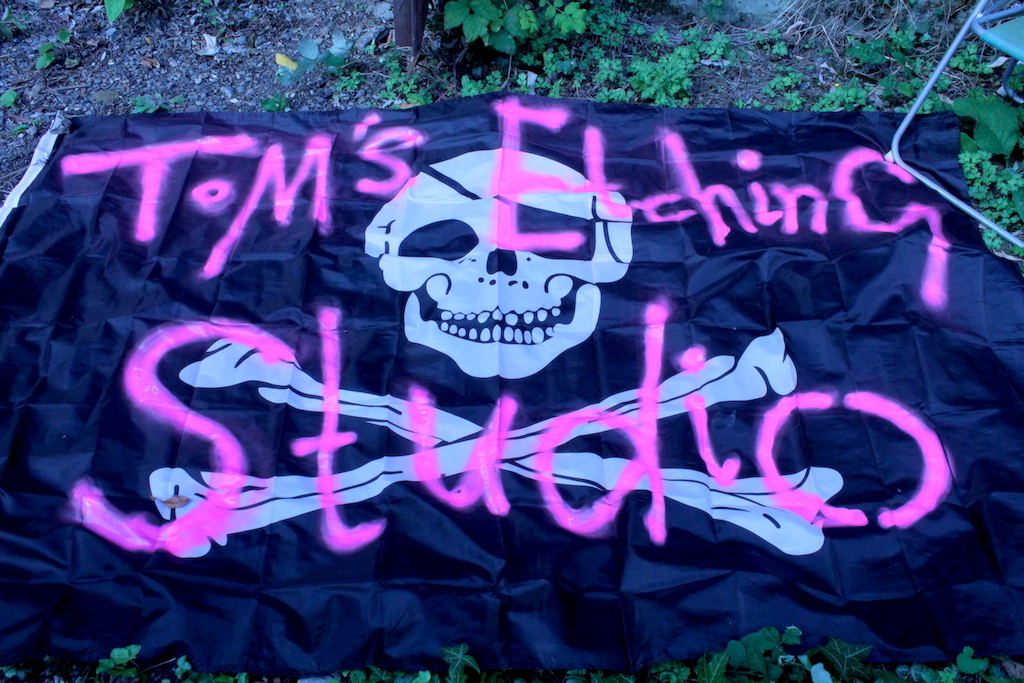 Yo ho ho a printmakers life for me please.
Categories
Tags