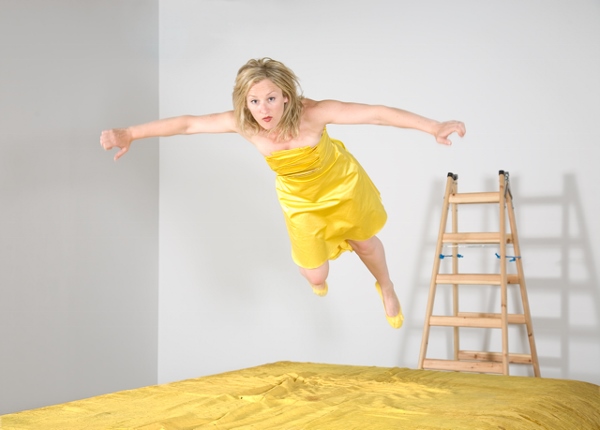 Still from performance piece 'The Fall flat' by Amanda Coogan, for Women for Women International
No one would dispute that we are living through some very difficult times, and all of us at FAD applaud efforts to support all of those affected by conflict.
Later this month the art world will come together to create transformational change in the lives of women survivors of war. You can join Women for Women International for an exclusive evening of installation, performance and fundraising – all to raise vital funds to support women survivors of war and conflict.
She Inspires Art will raise money for two regions where our help is needed most. In Nigeria, we want to help women affected by extreme poverty and rising instability particularly in the north of the country. In Northern Iraq, we must support Syrian women refugees and internally displaced Iraqi women to help them recover from the trauma of conflict, loss and displacement.
Upon arrival, guests will be guided through a new performance from contemporary artist Amanda Coogan and then step into an installation by Japan's leading multi-disciplinary artist Kohei Nawa for a drinks reception with canapés from Chef Yoshihiro Murata and Chef Daisuke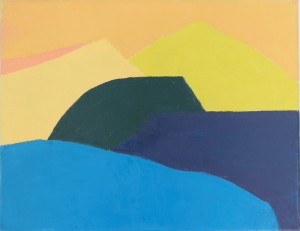 Etel Adnan,Sans Titre, 2014, oil on canvas, 32cm x 41cm unique work. Donated to Women for Women International
Guests will dine in the beautiful Bonhams Sale Room, and will be treated to an exclusive performance and a live auction of select artworks and once-in-a-lifetime lot experiences, including pieces from Etel Adnan, Zaha Hadid, Idris Khan, Sevan B?çakç?, George Shaw, Massimo Izzo, Kevin Francis Gray, Zhu Jinshi and Fabienne Verdier. All lots are available to bid on Artsy until 15th September – click here to view the auction lots and place bids.
Categories
Tags